Australia is such an immense and diverse country that it's surprisingly difficult to spotlight it! Many Britons feel more comfortable visiting Australia than a few of the other countries on the list; for one thing, English is the language most Australians speak, making life easier for those of us who are shamefully not multilingual. Many good old British traditions persist in Australia – much of the country feels like home with a twist. It's warmer, it has more desert, but you can still enjoy a good cup of tea. Many Britons even have relatives in Australia, whether from immigration years ago or more recent moves, which again makes it even easier to have a holiday there.
Vibrant city life is easily had in many destinations across the country, from bold, brash Sydney to quirky Wellington with its many cafes and restaurants. Many of Australia's cities are concentrated around water, which means a great day at the beach is never more than a few steps away. You can have a day of shopping followed by a day of lounging in the sun – and there is very little in the world better than that combination if you're a woman like me! Visiting the sites in Sydney followed by a surfing lesson is a great start to a luxury holiday, especially when you've just arrived from freezing Britain to this hot and sunny country.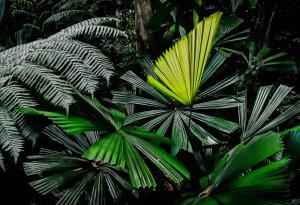 If you'd rather get in touch with nature, there are tons of places to go to explore Australia's immense landscape. Some of it is lush rainforest, while some is dry desert; where you choose to go is really up to you, especially if you rent a car to enable your travel easier while you're in the country. This is really the perfect solution for someone who would like to get out and about on their own power, rather than relying upon a pre-made tour itinerary to satisfy all of your needs. Alternatively, there are plenty of flights within Australia; why not fly to a remote cattle ranch and really feel Australian life the way it's been since the country was colonised? Working sheep and cattle stations double as resorts; usually these are small and intimate, the property where you really get to know the owners and feel at home.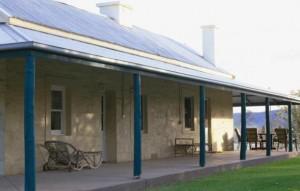 For a proper honeymoon, Australia offers an extensive array of beach resorts and villas, only natural since the country is its own continent and surrounded by water. There are a huge array of choices, from traditional luxury beach villages to multi-storey complexes to camping resorts! Truly, if you want it, you can probably find it in Australia. You want your villa nestled into a lush rainforest or natural park but still only a few minutes' walk from the beach? You can have that. Getting away from it all is a piece of cake – and because there is so much to do, you can easily add multiple centres to your honeymoon within the same country, experiencing different walks of life for only a small bit of extra outlay. After all, how many times are you really going to travel to Australia? Shouldn't you make it worth your while when you do go?
Tell me, have you had a fantastic Australia holiday or honeymoon? Leave me your experiences in the comments, or email me at [email protected] to be featured on the site!