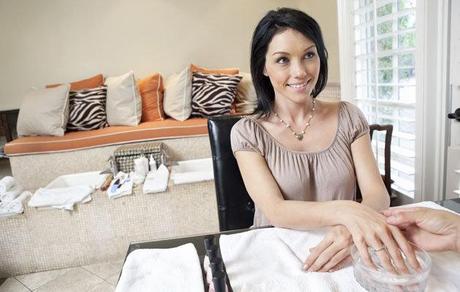 Skin cancer is the 4th most popular kind of cancer affecting people worldwide. Skin is the largest organ in the body and any disease affecting it takes the longest time to cure. There is no permanent cure for skin cancer but however if detected in early stages the disease can be managed. Skin cancer is caused due to various reasons like genetic factors, environmental reasons and also a person's lifestyle. The incidents of skin cancers are more in countries like the United States and Australia.
Here are some top reasons that causes skin cancer in perfectly healthy people.
Exposure to ultra violet rays-Sunburn is the direct result of exposure to harsh sun rays. It is known to cause melanoma which is the deadliest type of skin cancer. People who are involved with water sports and who live in the coastal regions are more susceptible to this type of cancer. Summers in few countries is much harsher compared to other places. Over exposure to mid day sun can damage the skin cells causing it to form tumors.
Tanning-Several people like to have a tanned body during summers. Tanning is absolutely not good for the skin. It is caused due to the exposure of the skin to UV rays. Skin starts sagging, becomes yellowish in color and also brown patches start appearing on your skin. These are the signs of occurrence of skin cancer. Some people get tanned through a machine thinking they can avoid getting burnt by the UV rays. However these methods are equally dangerous and they promote skin cancer.
Hereditary factors-Sometimes diseases like skin cancer run in the genes of certain families. An autoimmune dysfunction can trigger the cancer cells leading to melanoma. Skin cancer develops over a long period of time. The symptoms also start showing up at an advanced stage.
Environmental factors-People living in certain geographical areas of the world are more susceptible to melanoma. Especially people from countries which fall under the ozone depleted zone have higher chances of getting skin cancer. Skin cancer is mainly caused due to exposure of skin to unusual sun rays.
Prevention of skin cancer-People who live in high risk zones should use ample UV protection creams with a high SPF (Sun protection Formula). They should also wear fully covered clothes while they step out in the sun. In general it is best to avoid coastal regions in hotter months
Conclusion
Skin cancer takes a long time to be diagnosed. Since the skin is such a large organ identifying if the cancer has spread to various parts of the skin is a very difficult procedure. Sometimes people with this condition also suffer from other skin conditions like Vitiligo for example. Persistent skin conditions that stay for a long time and repeated skin infections may be early warning signs of skin cancer. If you are prone to this life threatening disease see a dermatologist early in your life. Skin cancer if detected in early stages can be treated through surgery and chemotherapy.