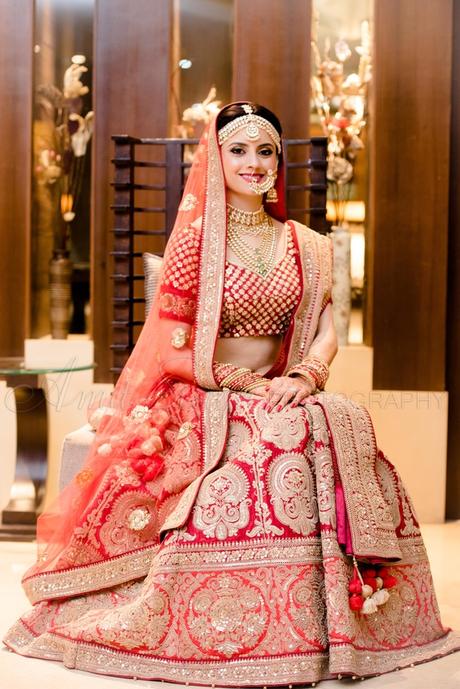 Marriage is the most beautiful moment of a girl's life. Every girl dreams a dream that she looks gorgeous on that day. And, why not? It's the beginning of her new life. Indian brides are differ from Culture's to Region and Religion. Either each culture have their own rituals but their purpose are the same. If you are planning your wedding this year, then take a look on this article to get inspired from interesting Indian Bridal looks.
The Marathi Bride Appearance
Red is the authentic color of Marathi Indian Wedding Traditions. So, the Marathi brides wear red color saree or Kaashtha saree in their marriage. But nowadays, bridal started to wear different color saree also. The gold and kundan jewelry as well as their makeup balances the elegance and tradition of the Marathi brides. The most highlighted part of these wedding are the Maang tika, headband and Nathni. All this things added the beauty in Marathi bride look.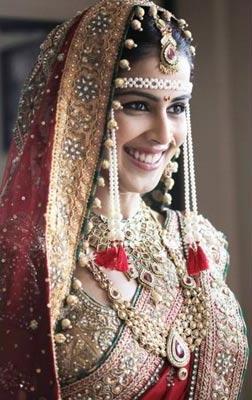 The Muslim Bride
We all know that, most of the Muslim girls are beautiful and on the wedding occasion they takes their beauty on the next level of elegance. There is no specific color decided for bridal outfit but most of the Muslim bride try to opt maroon color and golden color dresses on her wedding. The matching jewelry and makeup enhances the total beauty of brides.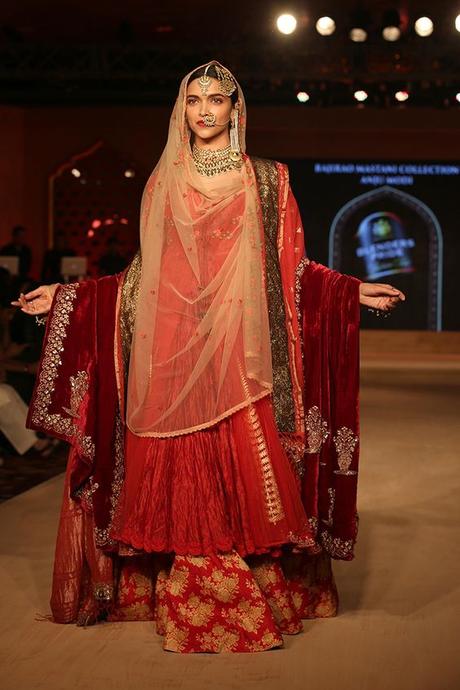 The Rajasthani Bridal Look
Rajasthan is specially known for its traditions, dresses, ethnic jewelry, folk dances, puppet shows and several other colorful things. The Indian wedding traditions of Rajasthan gives a colorful and beautiful look to the Rajasthani bride. Mostly they wear red color outfit with amazing ethnic jewelry and nominal bridal makeup. The neckpiece, nathani and other astonishing jewelry makes bridal looks like the Ethnic Fashion Showstopper.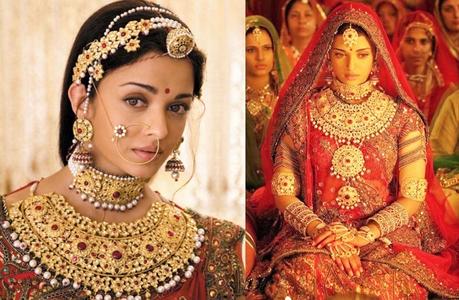 The Christian Bridal Look
The Christian weddings are truly beautiful and heart touching. Christian wedding mostly contain outstanding wedding venues, wedding cards and many more remarkable things. Because of, all this wonders, you can yourself imagine the charm of the Christian Brides. On this occasion of wedding, bride wore white gown with matching pearl necklace and lace gloves. She simply looks like a Disney fairies.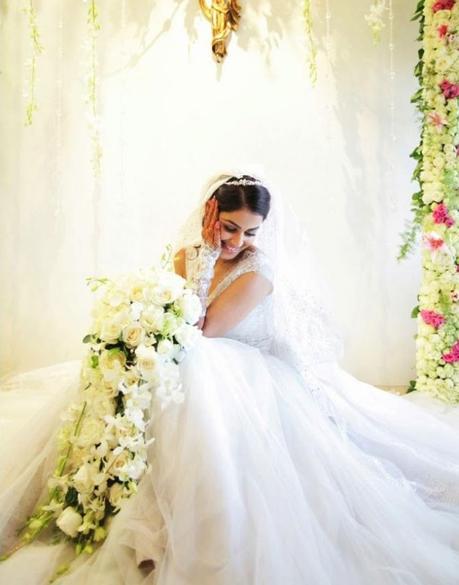 The Punjabi Bride
Punjabi weddings are full of splendor and celebrated it more widely. They are specially known for their elaborate wedding rituals. There is no specific color allocated for the Punjabi brides dress but, they avoided black, blue and white color wedding outfit. Mostly they prefer red and pink color bridal dresses with golden embroidery work. Beautiful Makeup with matching accessories and jewelry improves the beauty of Punjabi brides.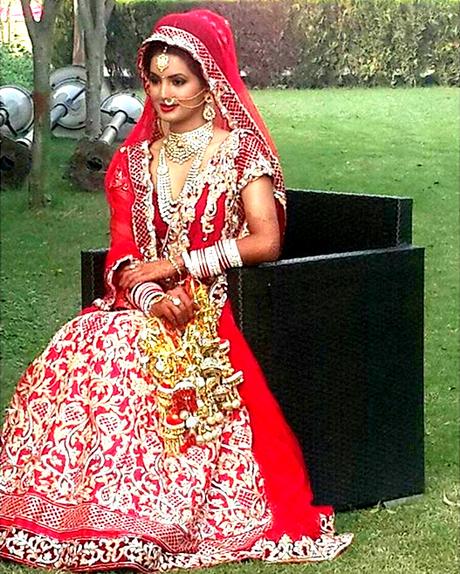 The South-Indian Bride
To plan the Traditional South Indian Wedding is very difficult. Because, this type of weddings are a blend of several rituals and customs. So, it is pretty obvious that the bride have to dress up as per the culture. On wedding day, the South Indian brides wear Kanjeevaram sarees with traditional gold jewelry. She added extra beauty in her look by wearing beautiful white mogra flowers in hair.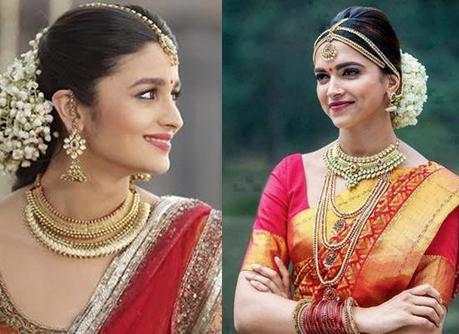 The Bengali Bridal Appearance
Bengali girls have a flawless skin with beautiful hairs naturally, the makeup artist and designers just need to adorn them. As per the Bengali Wedding traditions, the brides simply wear traditional Bengali saree with fabulous benaroshi and mukut. She looks more beautiful in her weeding day.