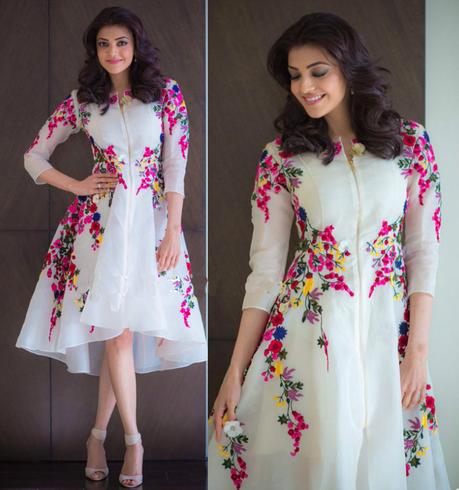 Nowadays, floral print attire is one of the most lovable wear in youngster. It gives you super cute look to for several events. Basically, floral is all about having fun with fashion as well as embracing the joy and romance of the air. If you are wondering how to carry this floral fashion trends, then take a look on this article to know how our favorite celebs bring this stunning print!
1. Floral Short Dress
Priyanka Chopra looks absolutely stunning in this floral printed dress. This outfit perfectly goes for daytime party or a weekend brunch.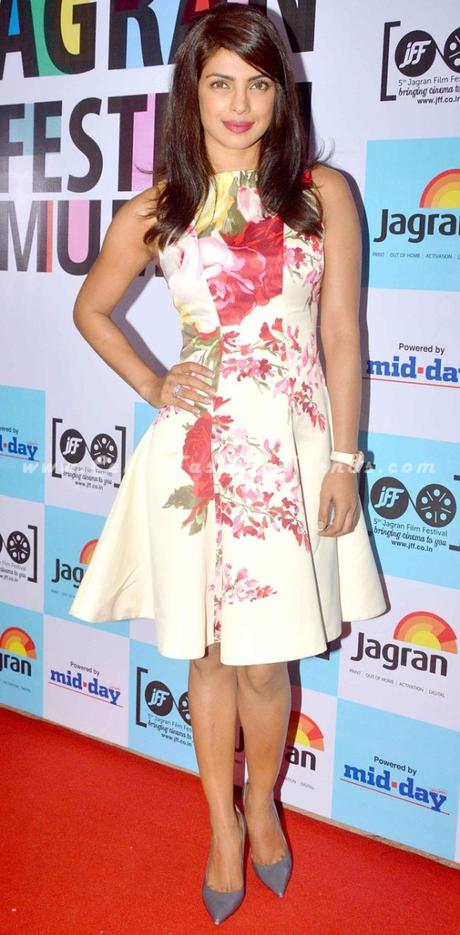 2. Floral Cape
You can pair up beautiful floral cape with denim pant and denim hot pant just like a Deepika Padukone and Parineeti Chopra. Both of them looking extremely hot in this outfit. Try out this look on vacations or and night party.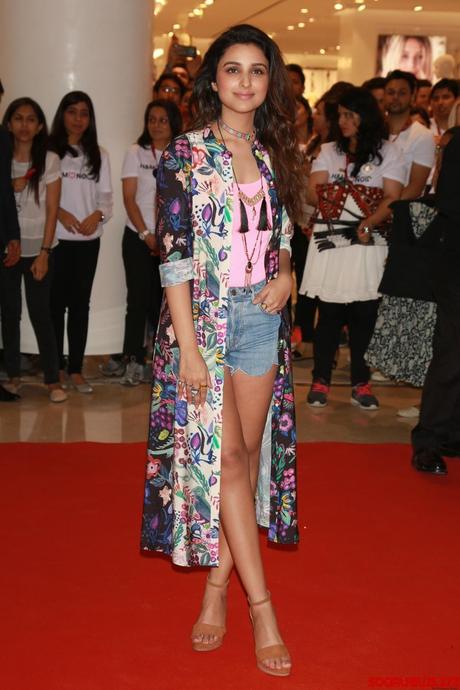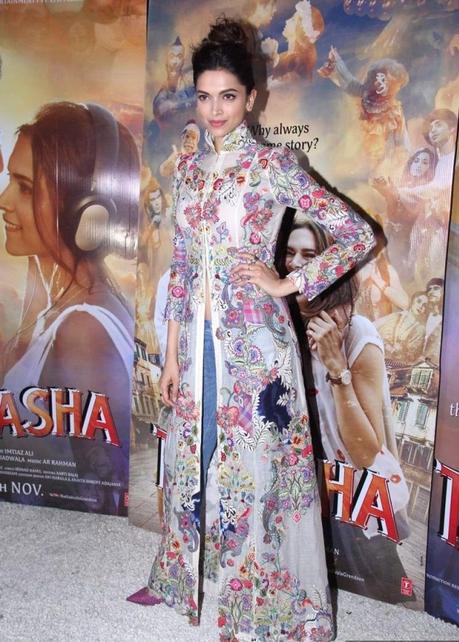 3. Floral Pants
Try to opt the stylish look just like a Shraddha Kapoor. She paired up sleeveless black jacket over a low cut gray tank top with floral print pant. And completed this look with a couple of bracelets and a brown ankle boots.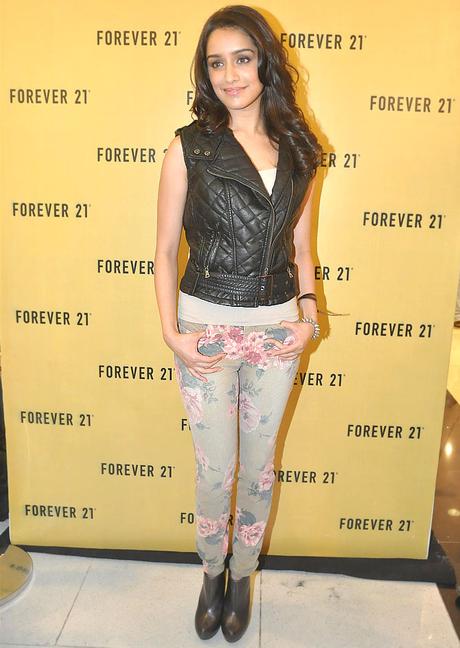 4. Floral Jacket
This floral print jacket perfectly matches with the shirt and pants. Deepika Padukone looks stunning in this outfit. You can opt this look for day event.



5. Floral Ball Gown
If you want to gain the center of attention of an event then Floral Ball Gown is the best option for you. Just like a Sonam Kapoor, you can grab the attention of peoples.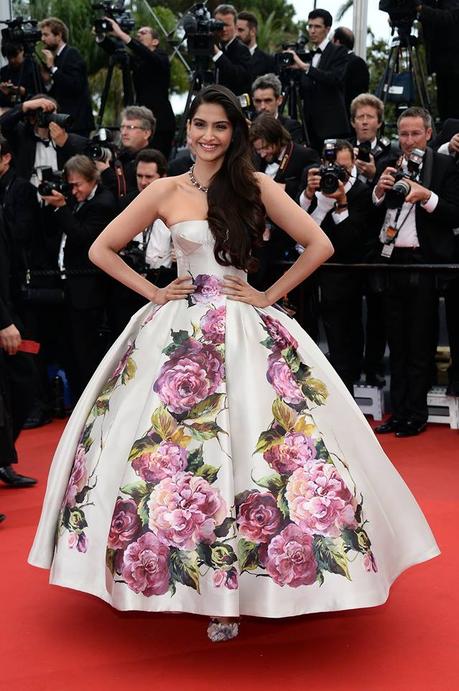 6. Shift Dress
Kangana Ranaut looks stunning in this floral shift dress. This is one of the most comfortable wear in warm weather.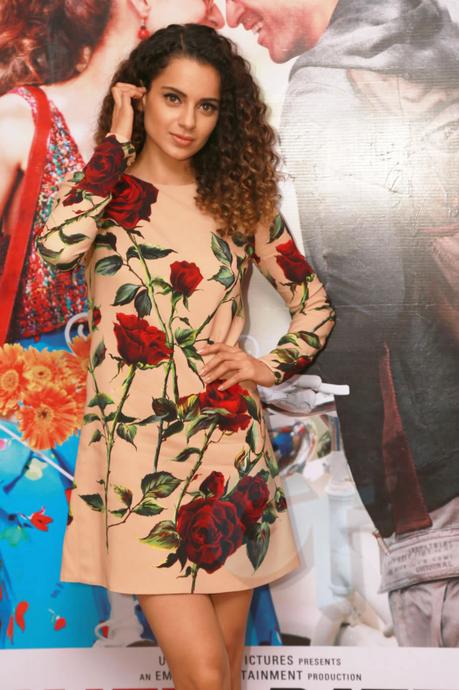 7. Floral Skirt
For a casual date night fun, floral print skirt is the option for you. This outfit looks modish yet beautiful.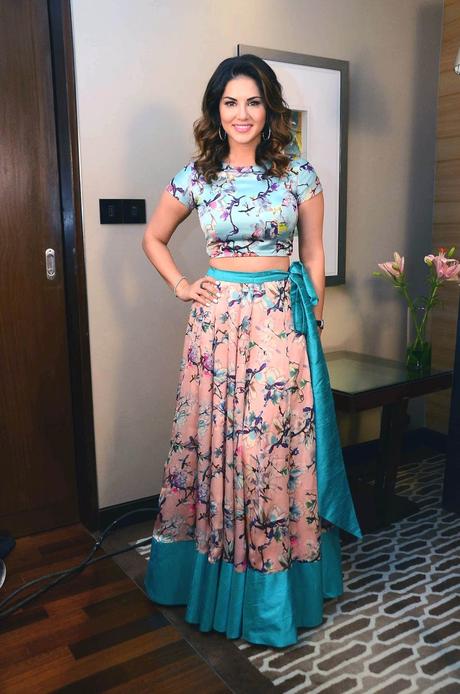 8. Embroidery Floral Dress
Nargis Fakhri looks beautiful in this long sleeved embroidered mini floral dress. She complete this look with ankle straps and a little black bag. You can opt this look for day out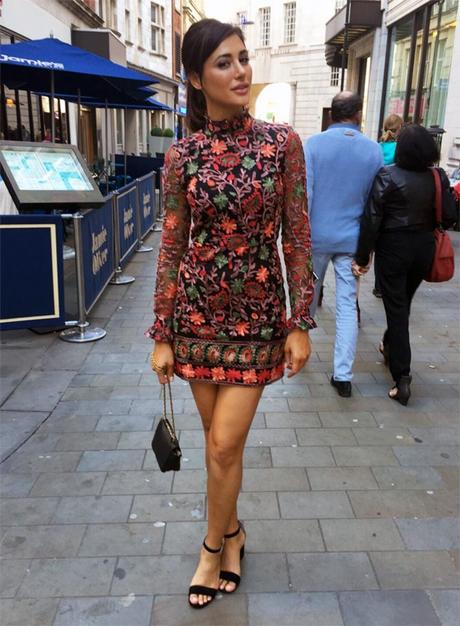 9. Floral Gown
Floral Gown is one of the best choice for night party. You looks absolutely stunning in this outfit.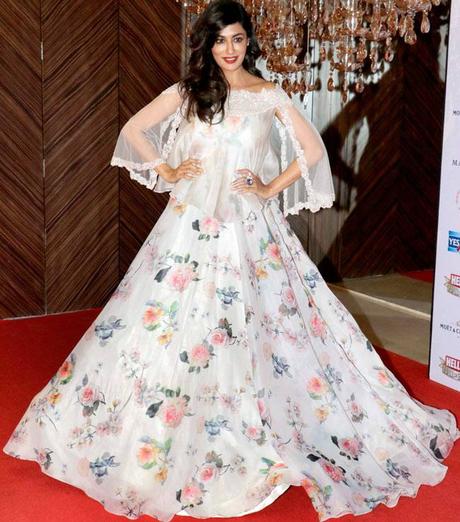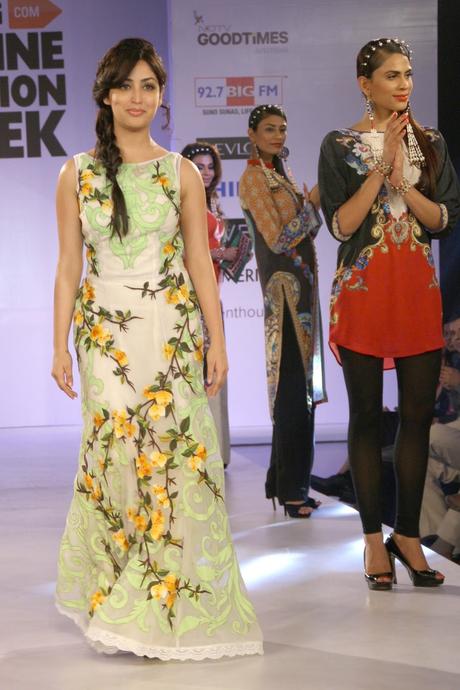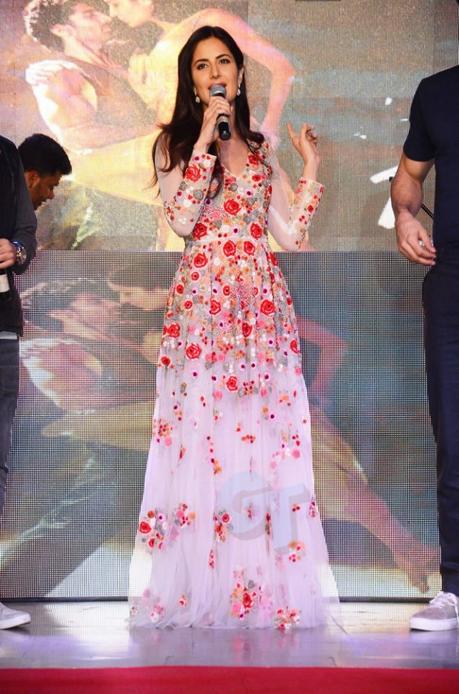 10. Flirty Floral Dress
Alia Bhatt has a unique sense of style, she keep herself simple yet stylish. This flirty floral dress looks beautiful on her.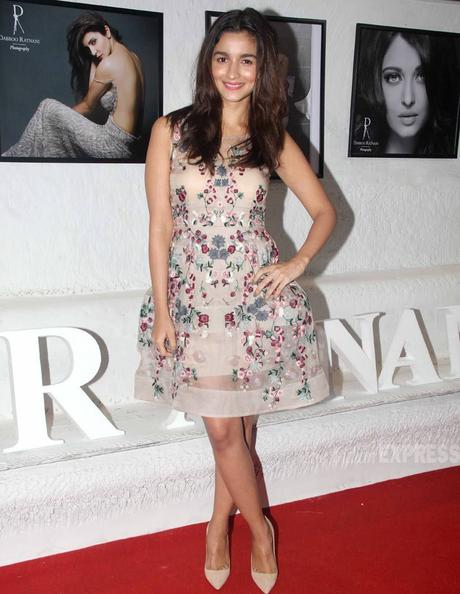 11. Floral A-Line Top
Urvashi Rautela's A-Line top perfectly goes with this pink coluored flatter skirt. She looks fabulous in this wear. Must opt this look.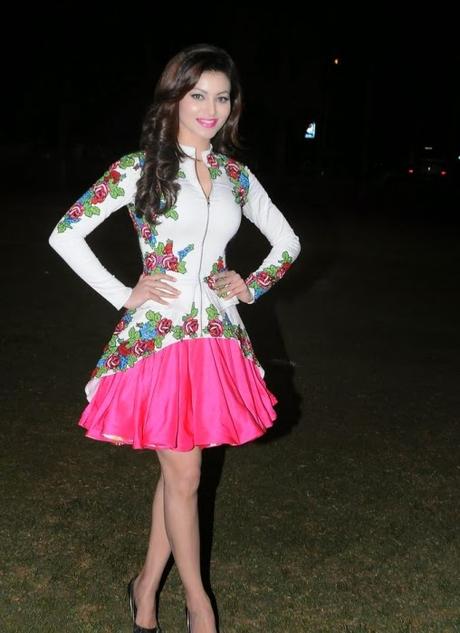 12. Floral Tank Top
You can also go for Floral Tank Top just like a Kriti Sanon. She rocks in this outfit. Kriti team up this tank top with a crochet jacket and ripped denims.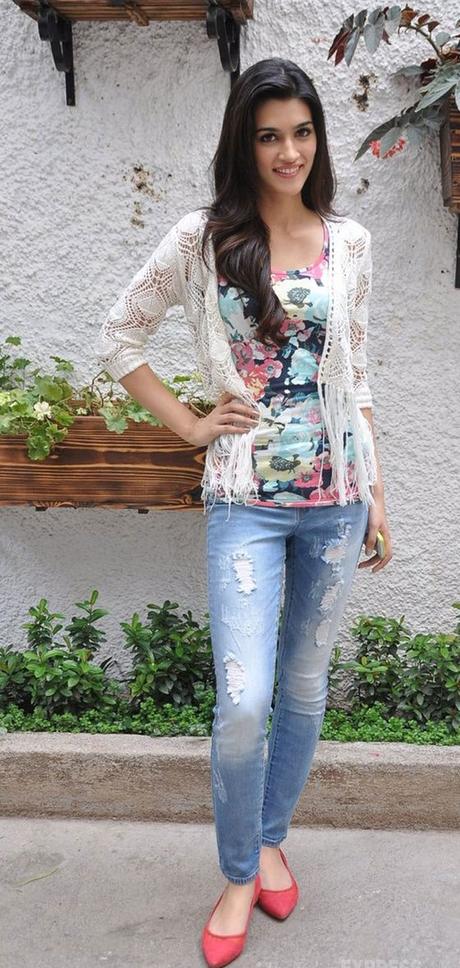 13. Short Romper 
To get a hot look, pick a short romper like Taylor Swift. Complete this look with high heels.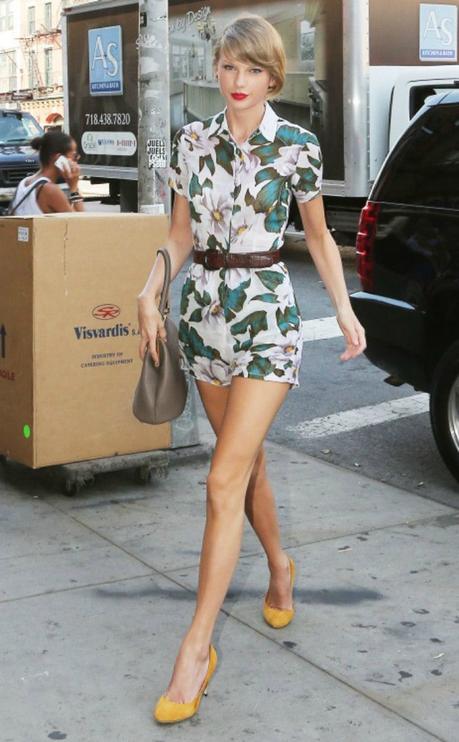 14. Floral Jumpsuit
Sonam Kapoor show us how to carry the floral printed jumpsuit. She pair up this jumpsuit with leather belt, black coat and high heels.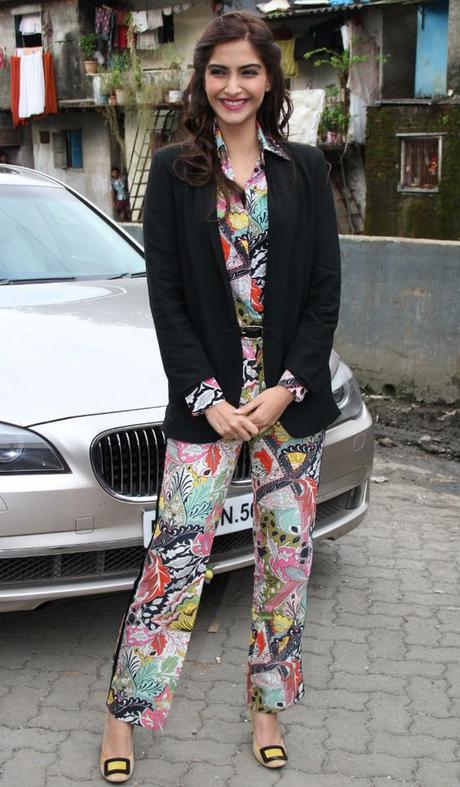 15. Floral Lehenga
Bipasha Basu Grover look marvelous on her mehndi ceremony. She wore floral print lehenga with flower accessories. You can also opt this look in your wedding events.