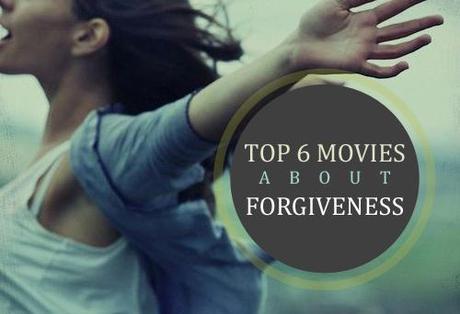 Hey readers, what's new and how's your week? I hope it was good. As I predicted, during Ied Mubarak I visited my related family houses (and ate lots delicious food, belly seems to enjoy them, ahah). But the point of the day is to cleanse your mind and body. There's this culture in my country to salam-salaman or give each other forgiveness as we celebrate the day.
Forgiving means letting go, of all the things that makes you mad, upset or a grudge. While you're not ready to let go, it's actually yourself that you take hostage for, the part of you who wouldn't let go. So, forgiving actually setting yourself free. Makes peace just further and further.
I actually have learn a lot about forgiveness recently and how it is good for you. So, I thought in the spirit of Lebaran, I'd like to give you some recommendation movies with the theme of forgiveness. I put 'Top 6′, but I actually only found these 6 movies that are great job on sending their message about forgiving.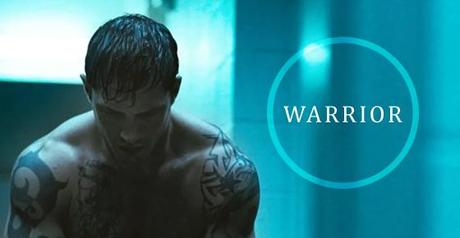 WARRIOR
(2011) tells a broken relationship of two brothers and their anger towards their once-drunken father. There's plenty of emotion, unsolved anger and ego between them, it's frustrating their sober father, played by Nick Nolte, who earned an Oscar nomination. The brothers almost definitely channel their anger and emotions through martial arts competition the they follow, to earn money for their own purposes.
Warrior
gives enough evidence that the build up resentful feelings just lead to exhaustion and pulling more negativity to ourselves.
One reader commented that Warrior is like a Bollywood movie (which usually linked to emotional-teary movie) with the taste of Western. Well, I can't argue with that opinion, but the movie impressed me much that it ended up being the second best of 2011 for me. For a movie that involved many martial art fights, it's quite moving.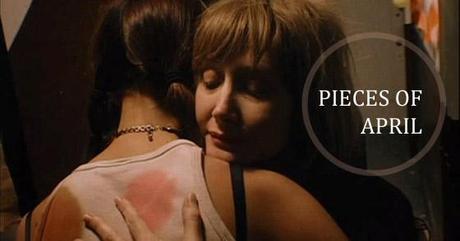 PIECES OF APRIL (2003)
felt whole like a mess most of the movie, but the bottom line is about how a mother and a daughter, though have their own difference and often fight, try to work on their relationship and appreciate one another. It's basically about one
Thanksgiving
day, where it tells how the mother and the rest of family on their way to visit April's apartment to celebrate the day, while April try to convince herself that she can prepare dinner and face her mother and her family.
It is an indie movie, so expect low lighting and sufficient camera angle. But it doesn't bother the story, in fact it made it stand out. The movie seems to show that fixing broken relationship is uneasy, but necessary.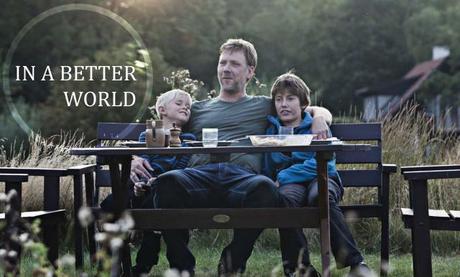 IN A BETTER WORLD
(2010) is also about a father and son relationship, but it is the mother who still have trouble forgiving her husband, who once cheated on her. While the father, who works as a doctor, told his sons not to response anger with anger, he also faced with his own emotions while dealing with his patients.
This Danish drama thriller is a very solid movie about a broken family. The father is a great wise figure, but he showed himself that anyone is inevitable of controlling anger sometimes. Mother's trouble of letting go is hurting the children also.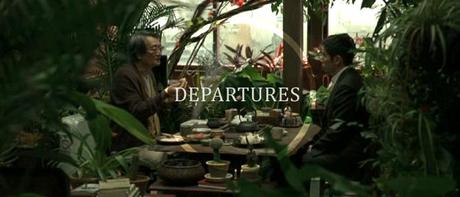 DEPARTURES
(2008) shows the art of cleansing human corpse in a spiritual and respected way. Through the character of Daigo (Masahiro Motoki), who tries to survive his family, he couldn't resist to take that job that pays very well. Daigo himself carries big disappointment to his father, who left and never returns.
The movie that won Best Foreign Film in Academy Awards showed that forgiving is hard but we have no option to do so, before it's too late. Like many Japanese drama films, this movie is hard not to cry about.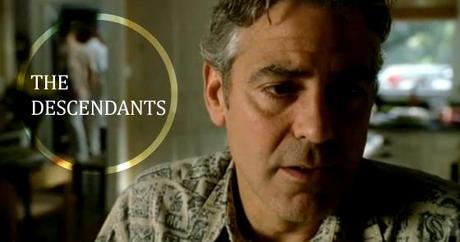 THE DESCENDANTS
(2011) soothes the eyes as it showed the beautiful scenery of Hawaii, but Matt King (George Clooney) is far from relaxed as his wife is in a coma because of an accident. But he couldn't help but mad when he finds out that his wife was cheating on her.
While there's a possibility to his wife can't survive, Matt must take time to put his family together and face the fact that he's not being a good husband after all this time.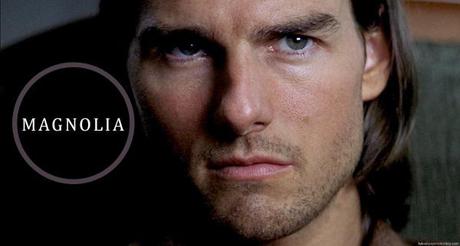 MAGNOLIA (1999)
is probably one of the most hard hitting drama I've ever seen. It involves many characters, but the ones that strike the most was Frank (Tom Cruise). While this very confident man seems to know all it takes to get with the ladies, he couldn't escape from his disappointment to his father, who left him with his sick mother when he was a kid.
It's very interesting to see himself as many guys look up to, but behind it he's got so many resentful feelings to his father. Like the movie's famous quote, "We may be through with the past, but the past ain't through with us." It showed a lot how grudge can only hurt ourselves and stopping us to feel peace.
**************
I accidentally picked all of these films who are about broken families. Perhaps the drama is quite deep when talking about family issues. Readers, any thoughts? Do you have any other pick on movies about forgiveness?