If you are planning your dream wedding then the venue will play a big part. It is really important that you pick a venue that goes well with your wedding theme and will compliment the wedding in the right way.
More on AdClout: Top Tips To Wedding Planners
If you are looking for some ideas and inspiration then here are five of the best venues in the UK.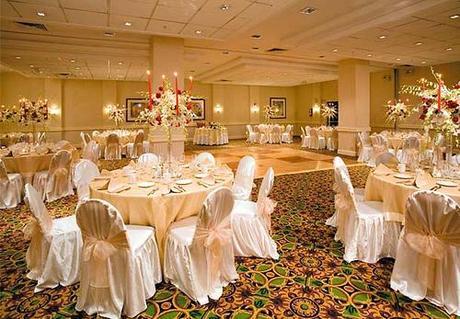 1. Hartwell House & Spa
If you want to have a traditional rural and castle like wedding then the Hartwell House & Spain Buckinghamshire is the best choice. It is almost like for a painting from the 18th century and will be an amazing location for an elegant wedding. They also offer a very posh menu and can be a great option to consider.
2. Chiswick House
The capital city of London has a lot of great wedding locations to offer but one of the most idyllic options to consider is the Chiswick House. This lovely location is situated in West London and offers a beautiful garden and a lovely marquise to hold the reception.
More About Wedding : Types of Wedding Dresses for Pakistani Grooms and Bridal
It is available for a rather large amount of guests as well making it ideal if you have a large family. The setting is good because it provides a lot of flexibility for your wedding theme and you can add your own unique touch to the room in a simple way.
3. Artists' Beach House
If you are looking for something unique and want to get married by the beach then Stylist Magazine recommends the Artists' Beach House in Kent. This lovely location will offer an intimate setting for a wedding reception and can really allow you to have a personal and unique wedding venue.
Bridal Dresses
Being right by the beach it gives a bit of that exotic flair to your wedding and is also very dramatic even when the weather isn't at its best. Artists' Beach House is definitely a great option for the adventurous mind.
4. Aikwood Tower
If you are dreaming about a white wedding or a dramatic castle setting to your wedding then take a look at the Aikwood Tower just outside Edinburgh. This historical tower will provide you a stunning wedding venue which works well both during the winter and summer months.
5. Manchester Art Gallery
Another unique wedding venue option is the Manchester Art Gallery in Manchester. This is a really unique place to have your wedding and with all the artwork around you, at least you won't need to worry about the decoration. It is a perfect venue for reception and has great dinner options available as well.
The above venues can offer a lot of insight into what are the current trends in wedding venues. Even if you can't pick one of the five perhaps they give you some inspiration for your own wedding and the theme you want to go with.
Make sure you also don't forget to look around for wedding rings matching the venue and dress and you can start by looking at the Men's Tungsten Online wedding rings, for example.
Featured images:
 

License: Creative Commons

 

image source
Joanna loves weddings and is always trying to find new ideas and locations for couples to consider. Her own wedding was held in a lovely castle and she still remembers the day like it was yesterday. When she isn't thinking about weddings she loves to go to aerobic classes with her friends.