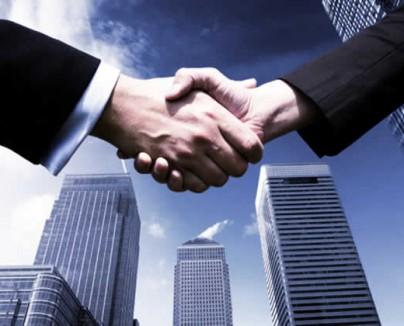 So how can a startup improve customer loyalty and increase sales? Setting up a new startup or running one is not as easy as some people think. It requires quite lots of efforts.
How about attracting the right customers? What of getting people to buy from you or buy often in premium offers and bring you even more customers?
It is an uncomfortable fact of business life that four out of five startup businesses end in failure mainly because they couldn't make enough sales to maintain the business.
Although startup businesses fail for a multitude of reasons, the underlying issues are surprisingly common. It's all about customers and getting them to buy what you are selling.
Improving Customer Loyalty And Increase Sales
Nowadays, consumers have so many options and you wouldn't want to frustrate them. Any slight mistakes that make them feel uncomfortable means they are going somewhere to do business.
This is why resolving customer complaints as early and as fast as possible is your best bet at retaining the new age customer. Make the effort towards building customer loyalty and you have customers as long as your business exist.
Below are some of the best ways to build and improve customer loyalty:
1).
Make your employees happy
Just as they say that charity begins at home, it's important for startup owners to first of all make their employees happy. This is because happy employees will always be eager to work towards the success of the business. They tend to give more than 100% to the service rendered and always ready to help customers.
It is imperative for business owners to understand the fact that business success starts with a happy and satisfied employee. Make your employees happy and it will translate to your customers.
2).
Keep in touch with your customers
Nowadays, consumers are bombarded with all sorts of advertisements from their television, radio, internet and even on their mobile phone. This is why business owners should make it an habit to keep in touch with their customers. But mind you, keeping in touch with your customers doesn't mean you should be disturbing them.
A monthly or quarterly newsletter could really help your business to ensure that customers are being reminded of your brand. Some business owners think they can only send newsletter out to their customers when they have new products. You can actually send newsletter to your customers without asking them to buy.
3).
Always reward your customers
One of the very best means of keeping your customers is by rewarding them for choosing you over your competitors. What you should understand as a business owner is that at times, every little help counts when it comes to retaining customers loyalty.
As a business owner, you should make your customers an integral part of your business. You have to let them feel appreciated for doing business with you. This is what will help your business to be able to compete with others.
4).
Always offer superb customer service
Experience is the best teacher, so they say! When people buy stuff from a business, they are expected to be treated well during and after the transaction. For this reason, it's very important for business owners to ensure that customers are given maximum respect and treated with courtesy.