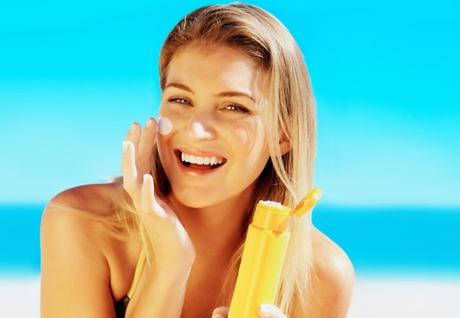 We cannot do without sunscreens in this day and age, especially when the sun's UV rays have become so harsh and harmful to our skins.
Stay safe this summer with these top 5 sunscreens the cosmetic industry has to offer us.
1. Clinique Face Cream (SPF 50) – Quick absorbency
This sunscreen will be absorbed by your skin in seconds. The other plus point of this sunscreen is the fact that it won't clog your pores.
2. Neutrogena Age shield+ Repair (SPF 55)
This sunscreen is ideal for those who have oily skin. It gives a matte look, along with providing ample moisture. Ideal to be used under makeup, as it is very light and is almost invisible when applied.
3. Aveeno Positively Radiant Daily Moisturizer (SPF 30)
Aveeno is ideal for those with dry skin or are suffering from eczema. It contains natural ingredients like soy that will soften the skin and give it an even smooth texture.
This is the perfect product when you head out in the mornings.
4. Shiseido Extra Smooth Sun Protection Lotion (SPF 38)
If you are looking for a sunscreen that will wake up your senses and keep you fresh longer then Shiseido is your brand.
It smells fresh and is not greasy. The best part is that you won't even feel the lotion once you have applied it. It soaks up into your skin instantly, being very light.
5. La Roche-PosayAnthelios 60 Ultra-Light Sunscreen Fluid (SPF 60)
This lotions, keeps the sun's rays away totally. It is super light and can be used readily under makeup. You won't even know you have applied any sunscreen and is ideal for those who love their skin to be free of any product.
So don't hesitate to head out into the sun. Simply use these sunscreen products to protect yourself and jump right into the sun.