You can often find the LASIK surgeons and doctors without having the right qualification and experience leading no-where to the patients approaching to them. The more is the exposure in the form or degrees, residency programs, additional amount of training, workshops and fellowships, the better the edge they have. Yet you need to be smart enough to locate the best surgeon dealing with these advanced surgeries. Well, before you approach any surgeon, make sure you pose the following five questions before opting for their services. At least you would be able to judge them to a great extent and then decide whether to pursue the surgery for the same or not.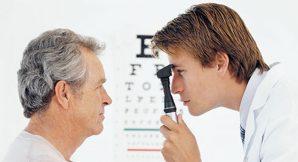 What is your experience?  
Check out for a LASIK surgeon who has been known for practicing for more than a couple of years of experience rather than going with an amateur. The more the experience of the surgeon the better would be the result. The laser eye surgery has been in place since the nineties, so better ask for any clarification if a doctor is keen to get a longer history. At the same time, you need to check for a surgeon who has sizeable LASIK procedures in his or her career span. You can find a number of surgeons performing more than 10,000 surgeries. The more is the number of surgeries the wider is the clinical and surgical experience the doctor has. Look out for a specialized surgeon who has a specialized training for the same along with having a better exposure both in India and abroad.
Have you performed LASIK surgery on family members or other doctors?  
Being a trusted doctor and is known for operating a wide range of patients both the loved ones and others, one can call such people to be a medical professional of great expertise and experience in a laser eye surgery. This can be called as the most authentic ultimate testimonials. If this goes fine you can think of going with such doctor for sure.
What happens if I need an enhancement?
There are a number of laser eye surgery providers that are known to offer a number of enhancements that comes with no extra cost. Some of the health providers offer even a lifetime enhancement policy, which is an added benefit for the patients. Make sure you get the better understanding of the LASIK enhancement policy of the laser vision center along with getting the specifications and conditions that might be needed for the enhancement. As per a market research company called Market Scope, the average laser eye surgery can render a wide range of options to carry out the enhancements for not less than 5 % of patients. Better find out the right amount of enhancements your surgeon would need to carry out every passing year.
What happens after surgery?  
Your laser eye surgery provider is supposed to fix your follow-up session within the 24 hours of the LASIK surgery. Moreover, you need to have a one-week, month and three month follow-up sessions with your doctor. These Follow-up appointments are often carried out to check the post-surgery complications (if any) that can be carried out while monitoring the same. The laser eye surgeon of your choice can have a network with a regular eye doctor for managing such follow-up care. A number of patients feel that this team-based approach can simply lead to an effective and safer patient experience. The exercise can only caution if your laser eye surgeon is see not seen very much concerned about the care you are supposed to get after your LASIK procedure.
Where can I find patient testimonials or speak with former patients?
Generally any competent laser eye surgeons have the record of patients' records as testimonials. They can share to their potential patients along with giving their contact info as well so that the patients can have a talk to get the feedback of the surgeon. You may get both satisfied and the dissatisfied patients which will help you in taking decision.