We have been a little quiet on the blogging front over the past few weeks. Jamie and I have just moved house and things have finally started to settle, and we have been re-connected with the world through the internet!
Today it is my turn to share with you some of my fav pics taken at weddings in Cheshire and beyond over the last few years. Jamie loves to share with you the technique and what was used to take the photos (view his post here), whereas I am all about the emotion and the moment that was captured in the image.

So here we go with this week's top 5 picks of pics a la Tory!!
Maria & Kevin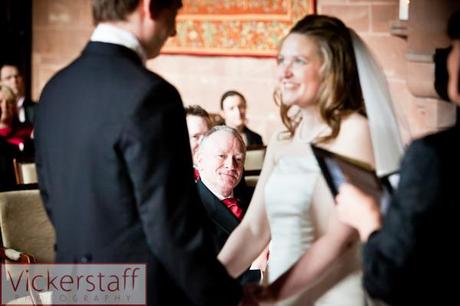 This image was taken at Maria and Kevin's wedding at Peckforton Castle. I love this shot not only because it has captured the emotions of pride and joy on Maria's dads face as he watches his daughter share her vows with the man she loves. But I also love this because Maria and Kevin won't have seen this image until they viewed their wedding pics for the first time so it was reliving this moment, again and again especially as it made it into their album!
Becky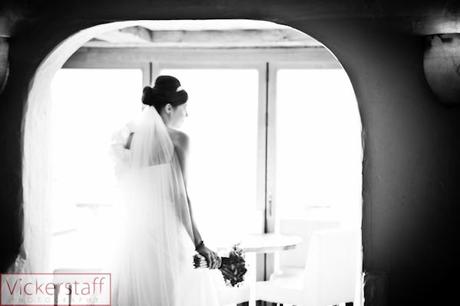 I adore this image! A wedding day for the happy couple can be very overwhelming and sometimes it is just nice to grab 5 minutes to take everything in! This is exactly what Becky is doing in this photo. All the guests had just been called in to sit down for the wedding breakfast. There is a sense of serenity in this picture where the chaos of Becky and Guy's big day was put to one side for a short period of time; and Becky had a very brief minute to compose herself.
Shortly after this pic was taken, Becky and Guy were announced into the room as Mr and Mrs for the first time!

Lynda & Kev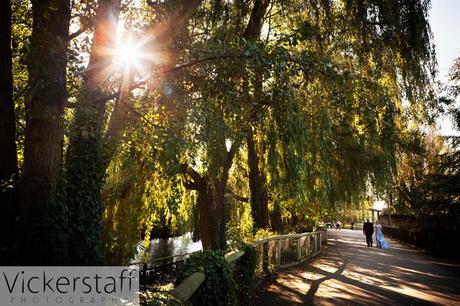 This picture was taken at Chester Zoo. Lynda and Kev were absolutely fab, they were very keen for plenty of pictures to be taken so we were not constricted by time! This shot was one of the last shots we took during this shoot before the wedding breakfast. We had actually wrapped up the shoot and gave Lynda and Kev some time to themselves before they headed back to their guests.
Jamie saw this moment, picked up his camera and the result is this! A truly happy couple, madly in love embarking on their married lives together, with the beautiful autumn sun bursting through the trees.

Penny & Jeremy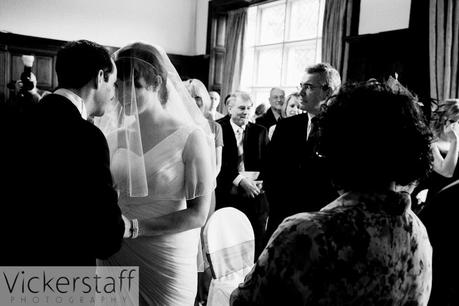 This image was taken earlier this year at Chester zoo, with the truly fab Penny and Jeremy. The first moment we met these two we knew we wanted to shoot their wedding, their joie de vivre and passion for life is so infectious.

This was taken as Penny reached Jeremy after walking down the aisle. They could not keep their eyes off of each other! In the right hand side you can see Jo the bridesmaid wiping a tear away, the room was filled with emotions as they declared publicly their love for each other.
Rowton Hall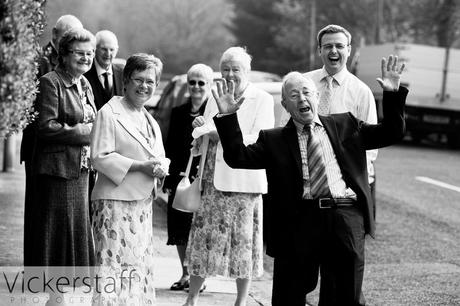 How fab is this? This pic was taken as the guests were awaiting the arrival of Taln, the bride! This captures perfectly all the emotions of a wedding day, love, happiness, laughter and being surrounded by family and friends! I can't help but smile each time I see this.

I hope you enjoyed this brief insight into what I coo over when I see pics, together with Jamie's attention to detail and all things technical and my emotions, we're the dream team.

Tory x x
Ps. To see a sneaky peek of a recent wedding, pop on over to our blog.