We all know someone who loves beer a little too much whether its you beer loving dad, brother or just a friend, it shouldn't be something we criticize. Everyone loves different things. So instead let's embrace it and get you local beer lover a gift! Whether it's there birthday, anniversary or christmas your beer loving friend/partner will love each one of these gifts. Here are the top 5 gifts for beer lovers plus some extras.
If you want to go straight to eat gift just click the link of each one below.
Strobe beer glass
Famous beer socks
Beer gift selection box
The beer belt
The viking horn
Thanos bottle opener
Strobe beer glass
When your a professional beer drinker you don't just drink at the pub do you? Of course you don't you either have a couple at home or round your friends house or in the garden while at  bbq. But drinking from a can or bottle isn't good enough. 
That is why the strobe glass is amazing, everyone has seen pint glasses they are long and boring but they do there job. But why not bring the party to the party with your own glass that lights up. To be honest I have only used mine twice but that's just down to not many drinking opportunities. All though I thought it'd be just a wacky but tacky buy it was actually good quality and I can see myself using it a lot more.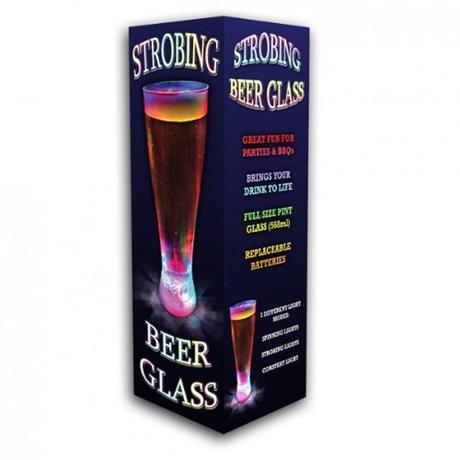 The beer lover socks
Socks are a standard part of any christmas or birthday. You always get them it's inevitable however that is no longer a bad thing! With these socks you can put your feet up and have beer brought to you by everyone around you (as long as they are fun!). 
More than just a tacky gift this is part of the beer lovers essential kit. Without beer socks are you really beer mad?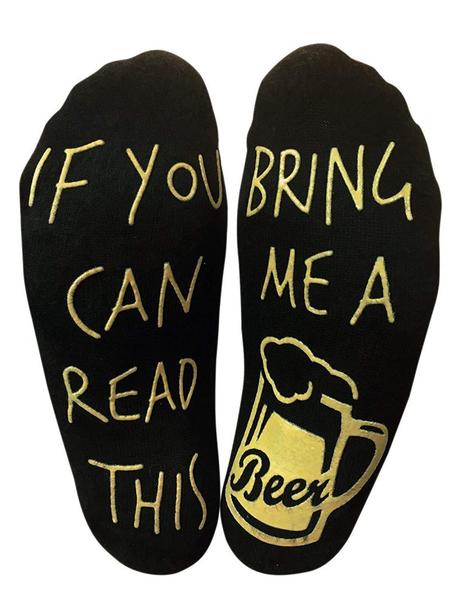 Grown ups selection box
Growing up we have all had a selection box, it normally contains around 5 chocolate bars that you can buy from any shop they are nothing special. Now we have grown up this has all changed. Chuck the chocolate out the window and replace it with BEER!
Containing 5 beers that aren't just your standard lager and of course it comes with a fancy old glass. This is perfect for someone who sticks to the same old beer, I know we all have our go to favorite but there is no harm in trying new ones. You never know you might find a new favourite!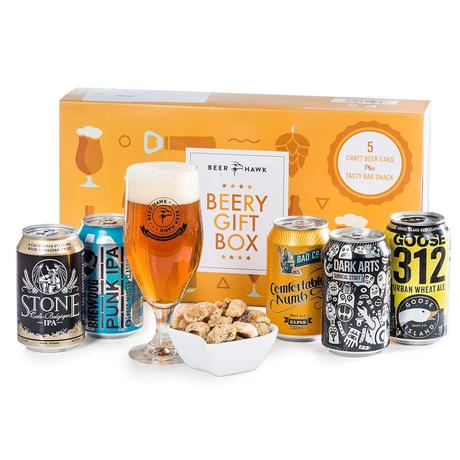 Six pack beer belt
When you've had a few down you at the bbq and walking starts becoming a bit harder than normal you don't want to have to keep walking to that fridge or ice bucket. But we can't carry the whole case around with us and our hands can only carry so much,well some absolute genius has come up with this belt.
No longer do we have to walk to the fridge because the beer walks with us. Secured by straps so your beer is secure, be the man of the party with this beer belt.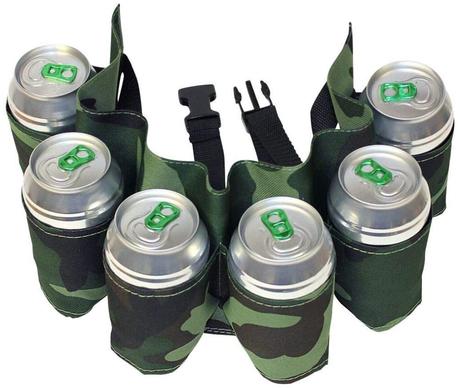 Viking horn
Here we have another glass but in my opinion it's even better than the others. This is the viking horn a glass like no other with a curved shape and well shaped like a horn it feels better than a standard old pint glass. 
I really do enjoy drinking out of this and I probably look great to. If I saw a man in the pub with a huge beard drinking from this I would think that I have been transported back in time. Feel like thor with the viking horn.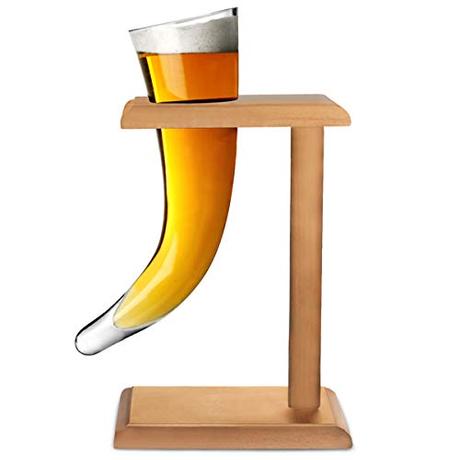 Thanos bottle opener
I am pretty sure most of the population have seen the avengers by now, and if you don't like the film I know you like thanos. Although I know a few people won't even know what the avengers are let alone thanos which is why I have not included it in the main top 5.
It is still deserves a space though. Bottle openers are boring and really nothing special which is why I enjoy a piece like this. Harness the power of thanos and drink like him too.