Hey Friends,
Today I have Sam as a guest writer giving all kinds of ideas on what we could do with old jars! Enjoy :-)
Repurposing Mason Jars as Home DécorI am one of those people who believe in reducing, repurposing, reusing and recycling. And I believe this can be done with well, everything really! Every time you do grocery shopping, you end up with at least one new glass jar or bottle. And most of the time you just throw them away, but there is SOO much more that you could be doing with them! So I'm sharing a few of my favorite mason jar repurposing projects. They're all easy to do, and most of them don't even require additional purchases. But if there's anything you will need to buy after all, head on over to Discountrue.com to get discount coupons for all your favorite stores including such popular choices as Kohl's or Target!The Candle Jar Lantern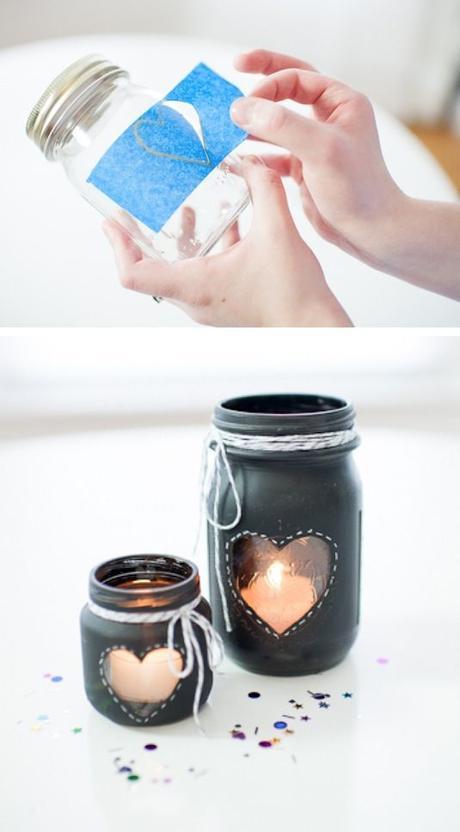 HeartLoveAlways
One of the simplest things to do with a mason jar is to turn it into a candle jar or a lantern. No matter the size or shape of the jar or bottle, the light glimmering through the glass is just so beautiful. Now the possibilities with this are pretty much endless. You can use normal tea light candles and battery powered candles, which are the most user friendly. But as long as the candle fits inside the jar, you can use it! You can also turn them into lamps or use fairy lights if you want to.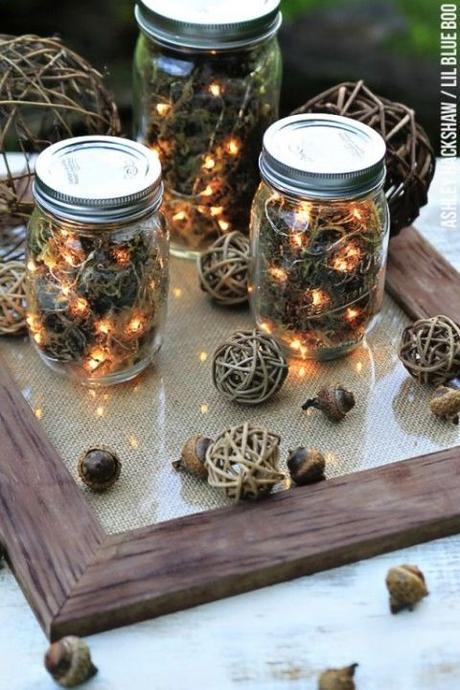 Some supplies to help you get started:

Tape to make patterns out of and scissorsCraft, Chalkboard and Glass paintGlow in the dark paint and decorations (eerily beautiful!)Ribbon, wool, leather cords, twine or thin steel cableGlass decorative elements, beads, crystals, marbles, stonesWrapping paper, newspaper, brown paper (any kind of paper!)Scrap fabric, knitted cosies or socks and old scarvesFood coloring, glitter, water, vegetable oil and craft glueCandles - Tea light, floating, taper, aromatherapyLamp or lantern making supplies (globes, sockets, plugs, electric cables, etc)Fairy lights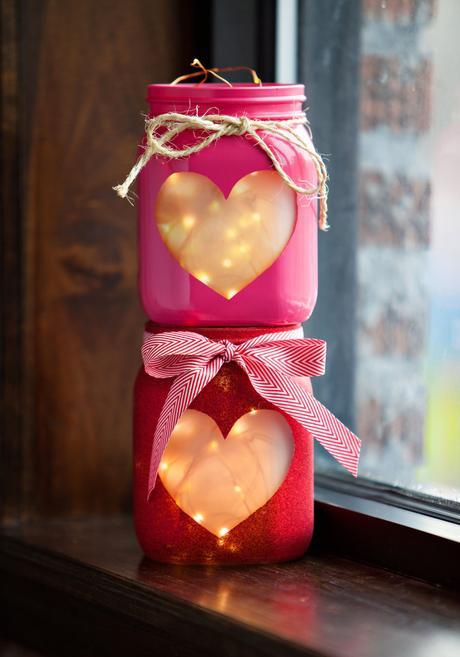 blog.lights
My best suggestion is to lay everything out in a neat row and get inspired, or visit Pinterest, Facebook and home décor sites for ideas!
Under shelf storage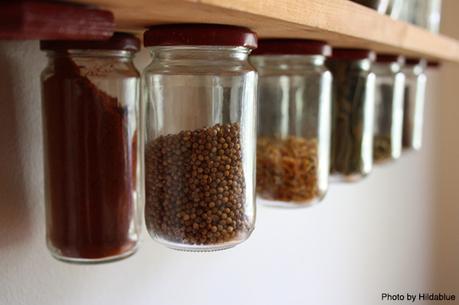 Make the most of your available space by drilling a hole in the lids of similar mason jars and screwing them onto the bottom of a shelf. Now you can fill your decorated jars with spices, sweets or kitchen staples, craft supplies, and even use them as vases if you make a whole in the shelf above or a hanging decorative piece. Now screw the bottles onto the lids attached to the shelf and voila! Just unscrew them whenever you want something out of the jar or want to change what is inside the jar.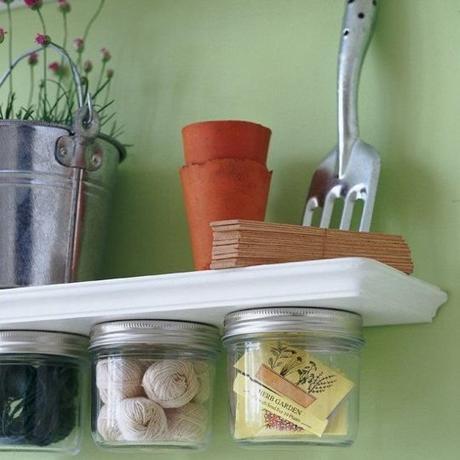 Vases, mugs, cookie or sweet jars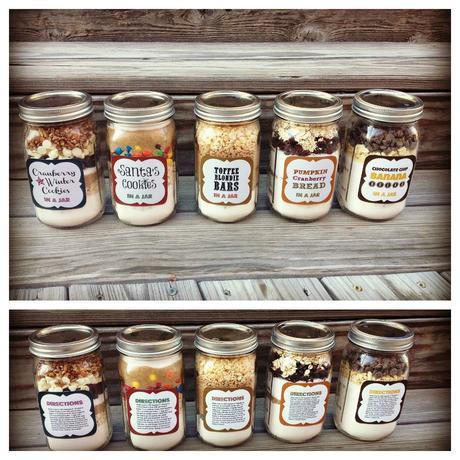 cul de sac cool.com
Any kind of decorated mason jar or glass bottle makes for a truly unique vase. Fill it with flowers, evergreen boughs, reeds or anything that you might arrange in a vase. They also make quite nifty coffee or hot chocolate mugs, even cocktail or cool drink 'glasses'. And because they're translucent they are great for storing homemade cookies and sweets on countertops or open shelves.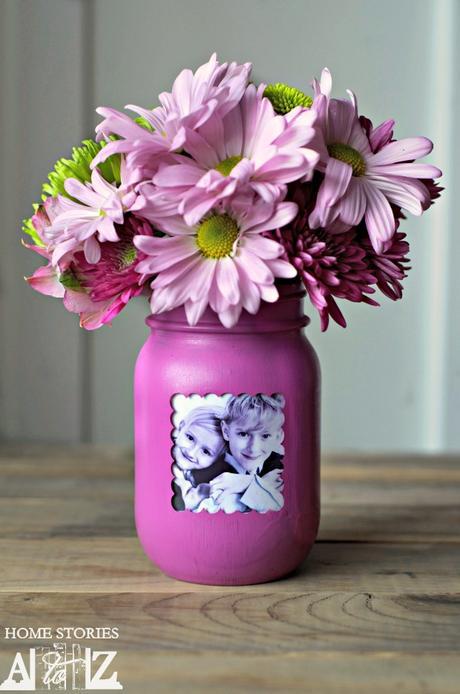 homestoriesatoz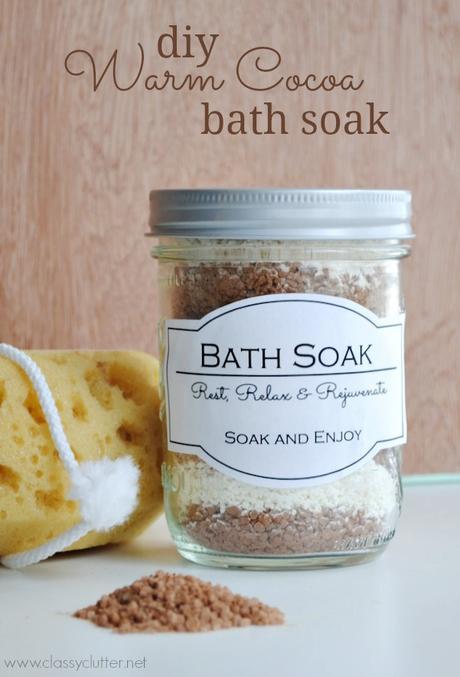 Snow Globes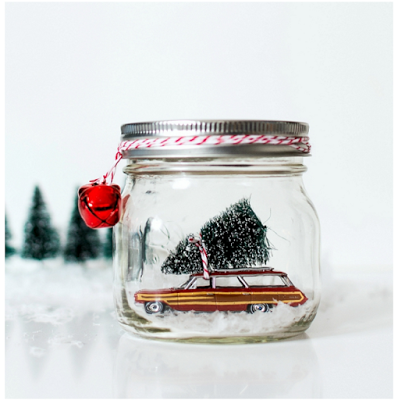 MasonJarCraftLove
A homemade snow globe is pretty easy to make and a mason jar or glass bottle is the perfect vehicle for them. Choose your decoration, glue it either to the lid or the bottom of the jar then add your 'snow' and liquid. You can put literally any ornament or decoration inside the jar, as long as it is water resistant and can stand up to being submerged for the rest of time! 
f you want it to last for a long time then glue the lid on and seal it with wax or silicone glue.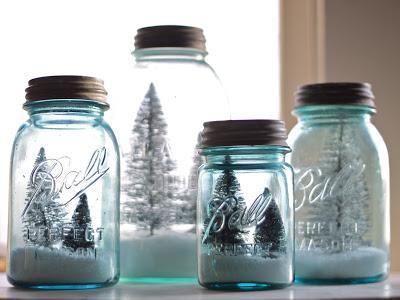 Terrarium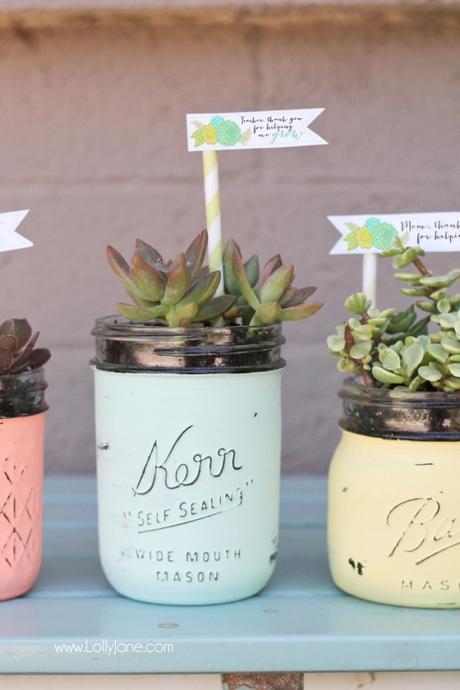 lollyjane
If you love to grow small plants and herbs then mason jars make wonderful mini terrariums, and they're also great for if your kids have a school project that involves watching a plant grow or observing insects. Because the mason jar provides a sealed environment, they don't need much water and because they're translucent you can see exactly what is going on inside. Mount the terrariums on old wooden boards with hose clamps to create a wall decoration, hang them in the window or from tree branches in the yard or just arrange them on a wooden shelf as a decoration.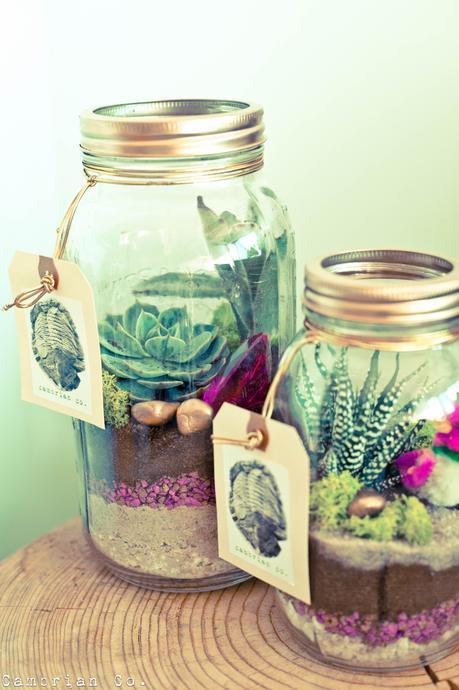 As I said, mason jars and glass bottles are truly versatile with dozens of repurposing possibilities. I haven't mentioned all of them so get creative with whatever supplies you have on hand. All you have to do is think outside of the box, or the jar, and you will create beautiful, unique, one of a kind home décor pieces that will make you smile every time you look at them.

Thank you Sam, I think we have all been inspired to save our old jars! Have you guys made any of these yet?

 Don't miss out on Selina's home decor tips and inspirations - Sign up to receive her once a week post :-)
Enter your email address:
Delivered by FeedBurner
If you enjoyed this post, you can click small purple Share To Facebook button right below this message :-) I'd appreciate it! You can also head over to WWW.CREATIVEJUICESDECOR.COM and sit back, relax, grab your cup of coffee and check out my other DESIGNER SECRETS and FUN CRAFTS on my blog. (Thanks my friends!)