Hey Friends!
    Where do I start?  :-)
I found this recipe about a year ago and I haven't stopped making it since.  I even have the recipe memorized and it takes me MAYBE 7 minutes to whip this up.  I have it for breakfast with coffee ALL....THE....TIME!
It is SOOOOOOO yummy and healthy!
My husband loves them too (and he's not even a "health nut" like I am.)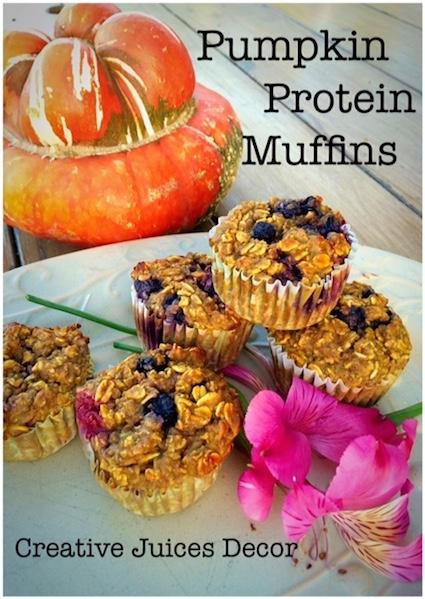 I've experimented with the original recipe MANY times and have finally come up with the PERFECT combination.  They are incredibly moist and dense.


Did I mention these have NO sugar and NO flour in them? Ya, crazy they taste so stinkin good :-) THERE'S MORE! Click to read this full post :) » If you enjoyed this post, you can click small purple Share To Facebook button right below this message :-) I'd appreciate it! You can also head over to WWW.CREATIVEJUICESDECOR.COM and sit back, relax, grab your cup of coffee and check out my other DESIGNER SECRETS and FUN CRAFTS on my blog. (Thanks my friends!)