By

Adeyemi Adisa

- June, 10th 2014
Post Highlights
*Why content marketing is good for business success
*Strong content marketing strategy for brand visibility
*Basic content marketing rules you should take serious
*How simple and clear language helps communication
---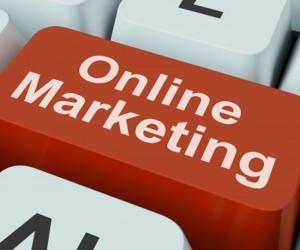 There are some basic content marketing rules that you should be taking note of if you want your marketing campaigns to be highly successful.
We all know that content marketing is essential as it helps businesses to reach potential customers.
Also, you will all agree with me that it takes more than awesome products or excellent services to succeed in today's highly competitive business environment.
Strong content marketing strategy for brand visibility
You just don't roll out your awesome products or services and leave it there, and expect your business to be successful. Even if you are able to record success, it will be for a short period of time.
If you want your brand to be more visible to your target audience and you want people to continue to remember your brand, then a strong content marketing strategy is essential.
The simple fact is that you have to catch and retain the attention of current as well as potential customers so they remember your brand and return to you again and again.
Basic content marketing rules you should take serious
The business environment is always highly competitive and to be able to stand a better chance in a competitive business environment, you must have a strong business marketing strategy.
Your business success could depend on how effective and efficient your marketing strategy is, and the ability to deliver better results for your business.
A strong content marketing strategy is a key part of this continued visibility. Following some of the basic rules below can help your content to shine and draw people in.
#1).
Simple and clear language helps communication
For your content marketing to be able to serve its purpose, you have to ensure that it's communicating. There is a different between reaching your target audience and actually communicating with them.
Yes, your main objectives should be to get people to your contents but then it will be a waste of efforts if people don't feel like you are communicating with them through your contents.
Clear, crisp language helps readers get your message even with a quick skim. Skip complicated, technical jargon unless you are writing for that type of audience.
---
#2).
Headlines matter
Attention-grabbing headlines is essential when it comes to content marketing. Your contents must use titles or headlines that will encourage people to develop interest in your contents.
Create clear titles that provide the subject of your content at a glance. You have to be a little bit creative, but not gimmicky. Don't use headlines that have nothing to do with the contents. It's simply suicidal.
Also, catchy headlines will help you drive good traffics through social media platforms such as Twitter. However, if you want people to re-tweet your tweets, it's advisable to always keep the title to ten words or less.
---
#3).
Don't forget subheads
Your contents could be awesome, but if you don't use subheads to break up the text and make it easier to read and review, people may find it hard to get the message you are trying to send.
Subheads are also good for your website's search engine optimisation. Make sure you include a keyword in at least one subhead whenever possible to get noticed by search engines.
However, you must remember that quality beats quantity when it comes to keywords, so work them in naturally or you'll risk being tagged as spam.
---
#4).
Make fun and interesting contents
For people to develop interests in your contents, you have to make them fun and interesting. This is one of the easiest means through which your content marketing can achieve its purpose. Make interesting contents that will people want to read more!
The best way to make your contents fun and interesting to your readers is by using true-to-life examples and create something that people just can't help but read because it's funny, helpful or thought-provoking.
Remember that content marketing is not just about selling, it's also about helping, informing and entertaining people. When you do this, you wouldn't need to ask people to buy before they will show interest in your products or services.
---
#5).
Share! share!! share!!!
After creating great contents, you need a strategy for getting them out in front of people. Your number one option will be to publish the contents on your website or blog.
However, that will not be enough because for your contents to reach as many people as possible, posting them on social media is essential. Add social media buttons to your content so people can share with one click.
Facebook, Twitter, LinkedIn, Pinterest, and Google+ are just a few of the possibilities for spreading your brand far and wide. Remember to be creative and change things up a bit so your content keeps getting grabbed by the search engines as well as forwarded by site visitors.
If well promoted, contents can take your company from surviving to thriving in ways you might never have imagined, and faster than you ever thought possible.