Love is certainly in the air, and with Valentine's Day approaching February's romance is in full swing – and so is engagement season. It's estimated that one third of all couples become engaged in the months between Thanksgiving and Valentine's Day, and with new brides to be sporting brand new engagement rings, wedding planning is well underway – allowing us to see some clear wedding trends emerging for the upcoming year.
Headbands and Headpieces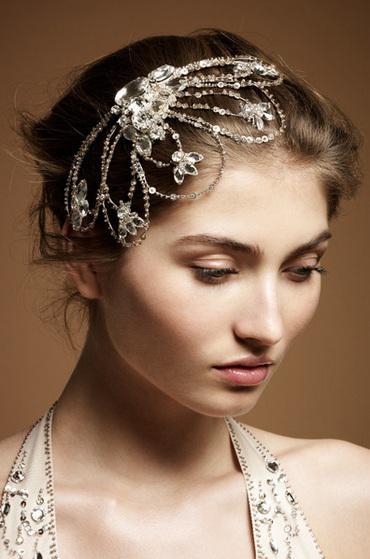 Stars like Charlize Theron and Michelle Williams have already capitalized on this hot trend and inspired brides in the process. Women who say Theron sashay down the Golden Globes red carpet in a vintage Cartier headpiece saw images of themselves donning jeweled headbands and airy updos for the big day. Additionally, Jenny Packham's new line of bridal headpieces has been gaining buzz in the wedding world, offering a lovely option for brides who don't necessarily want to wear a veil. Both of these hot trends are inspired by 1902′s and Art Deco style reinterpreted for a new age.
Embellished waistlines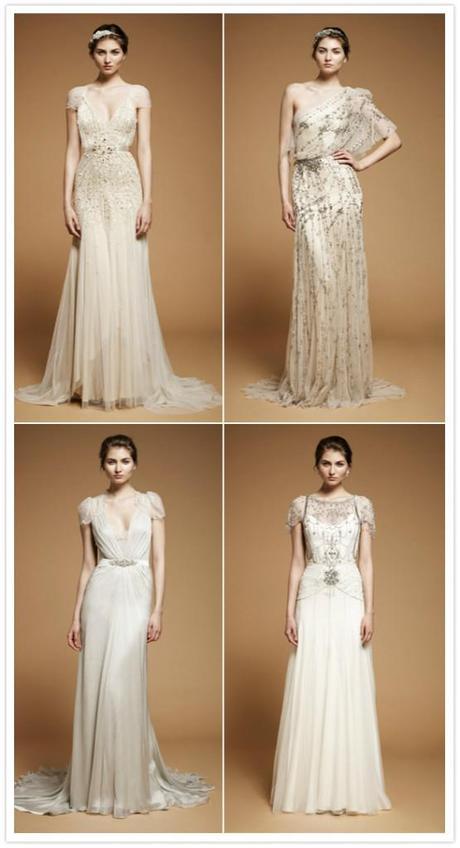 Another trend that harkens back to 20′s style is the gorgeous detailing and embellished waistlines that wedding dress designers sent down the runway at bridal fashion week last fall. We'll see encrusted beading, crystals, satin sashes and every other manner of detail drawing attention to beautiful brides' silhouettes this year.
A Shift from "Shabby Chic" to "Natural Glamour"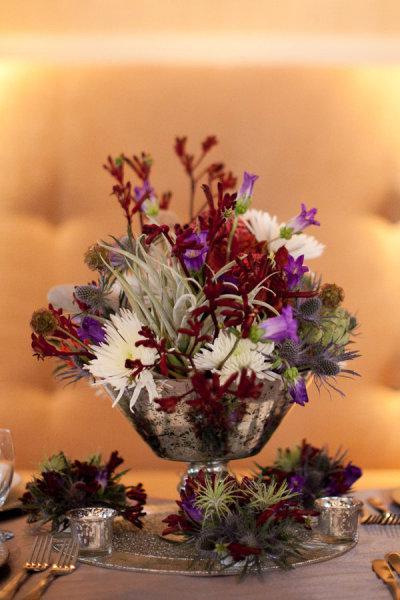 Christy James of Huffington Post Weddings interviewed industry insiders for their prediction of trends and most agree that Shabby Chic is on its way out. 2011 flooded bridal blogs (and Pinterest boards) with stunning images of rustic, homespun weddings. Mason jars filled with wildflowers and 17th century furniture casually arranged in an empty field were go-to components for many a couple last year, but this year's weddings will turn markedly towards the glam. Brides might not opt for a ballroom affair, but will tend less towards barn weddings and seek out formal, intimate venues. Planners suggest that decor will shift more towards natural elements arranged artfully for simplistic glamour.
Smaller guest lists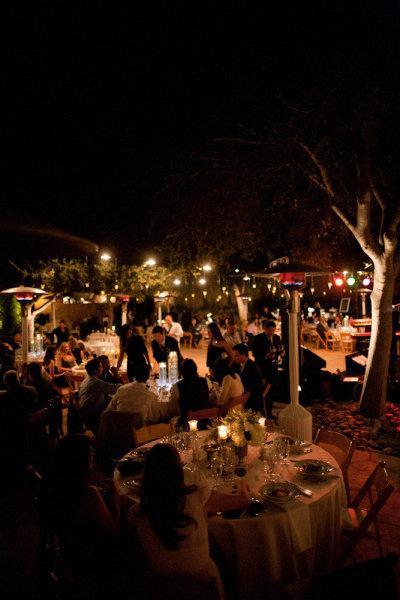 James picked the brain of Weddingbee Editor-in-Chief, Cathleya Schroeckenstein as well, and both agreed that 2012 will see a reduction in guest list sizes. The desire for a more glamorous affair with focus on foodie gourmet favorites, upgraded linens and settings, and more stately venues necessitate a smaller guest list. These wedding experts agree that we'll see less 200+ wedding guest lists, and a shift towards more formal, intimate affairs with less than 100 guests.
What 2012 wedding trends are you looking forward to? Do you have any predictions?
Liz for Raymond Lee Jewelers, South Florida's choice for buying and selling  engagement rings, wedding bands and wedding trends.