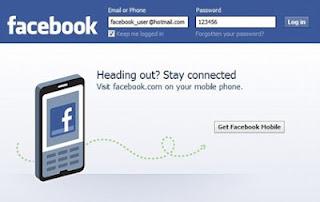 What is the password (key word) the most popular
in the world
? 
Apparently the most favorite password is the easiest to guess and memorize the words 'Password'. 
The rest is a word that is very easy to remember and memorize.
Recent studies from Mark Burnett IT security firms have cracked the 10,000 words that are commonly used for the login password and a few words that are considered 'dirty' is also quite widely used as the word P ** sy and F ** k. Password with sequence number and sequence of letters is also quite attractive. Than 10,000 password, the password only need 100 to control 40% of all passwords are circulating on the web. Perhaps this is why the hackers pretty easy to figure out the password of the victim. 
List of most used passwords are to be further defined as the social networking site LinkedIn has recently conceded and the hack so that as many as 6.5 million users password circulating in cyberspace.
Here are 30 password is the most widely used by netters, are you guys one of them..LOL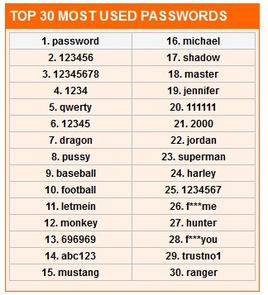 source