"Beauty is in the eye of the beholder." "A man is only has rich as he feels." These are just mere quotes to some people, and for others it a way of life. How many ways are there to say, "I Love You?" and how much does it cost? The answer to these questions could lie in the quest for, "The 3 most expensive bouquets in history."
The most expensive bouquet in the world is valued at $1,000,000 Saudi Riyals. Converted into American dollars this bouquet is worth more than one quarter of a million dollars, or to be exact $266,667.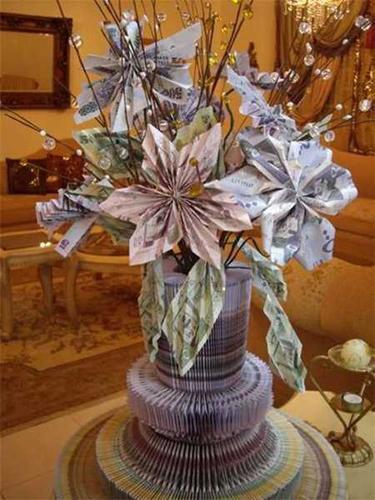 This bouquet is worth money, because it is made from money. The content is not mere paper. Instead it is $50's, and $100 dollar bills and 500 Riyals. The exact amount of money used to create this mega expensive bouquet is one million dollars in Saudi Riyals.
The second most expensive bouquet is a wedding bouquet worth $125,000. This bouquet consists of 90 gemstones, nine sparkling diamonds and one star shaped ruby. The bouquet is can be seen at the Ruby Plaza in Hanoi one the 6th floor. It has red and white gemstone glowers, which is the symbolic colors of true love. The Ruby Plaza is located in the most expensive part of Vietnam.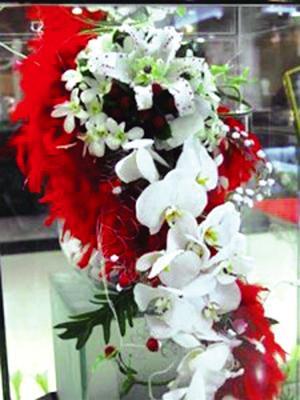 If you want to create your own bouquet, you can start with this rare orchid. In 2005 it was sold at auction for $200,000 USD dollars. This rare orchid took scientist eight years to engineer. The buyer paid $1.68 million Yuan for this new and unique flower. This is not the most expensive bouquet in the world, but it is the most expensive flower in history.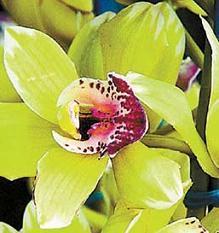 Wedding bouquets or bouquets in general symbolizes the ultimate true message of love. A ring is eternal, it lasts forever. It has one ending and no beginning, either does true love. The most expensive bouquet in the world is the rarest one you can give.
Brenda T for Raymond Lee Jewelers, South Florida's premiere source for buying and selling luxury watches and designer jewelry.