When you head out on a long-term trip, every single person you meet will ask you what your favorite experience has been. We have been asked this question hundreds if not thousands of times, and for several months it was very hard to answer as we have had just too many great experiences to pick the very best.
As a way to share our favorite experiences and give you inspirations for activities to do on your own long-term trip, we decided to put together a ranked list of our Top 100 experiences, destinations, restaurants, and moments from around the world.
When reading, keep in mind that we haven't been everywhere. This list represents our favorite experiences as of now, from all of the destinations we've been to (500+ cities in 67 countries), and will be updated as we travel more and find great experiences that make the Top 100.
For those on a destktop computer who would like to view this list as a slideshow, click here (not recommended for those on mobile devices). If you are just joining this countdown and would like to start at the beginning, click here for slideshow format and here for list view format.
#90 - Feasting on Hot Pot in China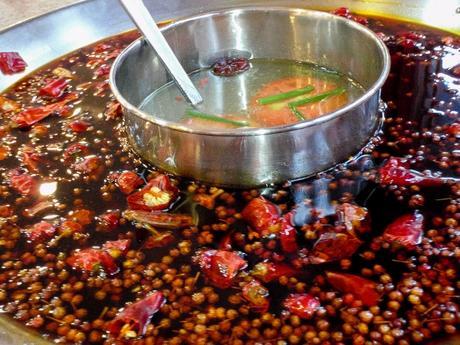 I'm not going to lie, when it comes to food I had an incredibly rough time in China. There were only a few standout Chinese foods that I loved amongst a sea of meals I could barely stomach. One of those standouts was hot pot, the famous dish which uses a pot full of oil, seasonings, and Szechuan peppercorns as a base for cooking meats and vegetables. This is the perfect meal for sharing with friends (which is pretty much a necessity as hot pot is often served family style), and one of my best nights out in China was with a fellow travel blogger, Michael from Art of Adventuring, as we gorged ourselves on about 100 skewers of items and two beers each for about $5 USD.
#89 - Kayaking the Backwaters of Alleppey, India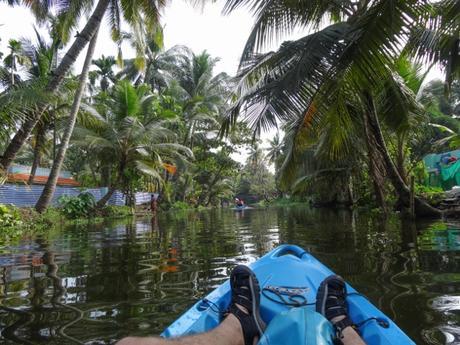 The backwaters of Kerala, India, are a famous destination for house boat rentals. However, we found these rentals to be a bit out of our budget and the boats too large to explore some of the smaller and more beautiful backwater channels! In order to access the most intimate corners, we went on a backwater kayaking tour where we spotted several unique birds, met many locals doing dishes and laundry in their backyards, and saw the backwaters from an angle most visitors never see.
#88 - Thai Food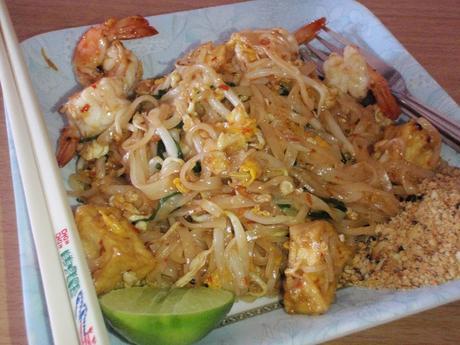 Those who know us may already have heard about our love of Thai food. Our Thai red curry recipe is such a favorite that we even put it on the back of Angie's business card. The fact that it only makes #88 on this list should be a testament of what is to come. But where Thai food is concerned, there is much more to love than just curry. From the world famous pad thai to the lesser known mango sticky rice and tom yum kung seafood soup, Thailand easily became one of our favorite food destinations in Asia.
#87 - Visiting the End of the World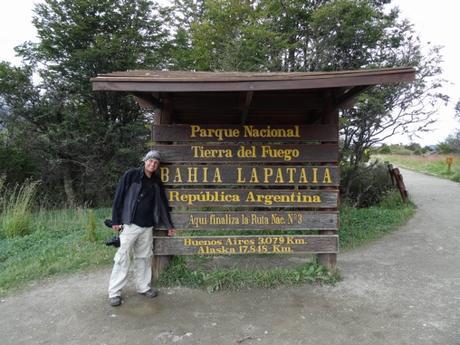 Okay, we may not have made it to Antarctica (yet) but reaching the southern most city in the world, Ushuaia, Argentina, is the next best thing. This city in Patagaonia is the gateway to plenty of incredible hikes including the Laguna Esmerelda and Tierra del Fuego National Park trails featuring some of the best scenery in all of Patagonia. The only downside? Waving goodbye to all of the ships heading to Antarctica. Next time!
#86 - South America Overland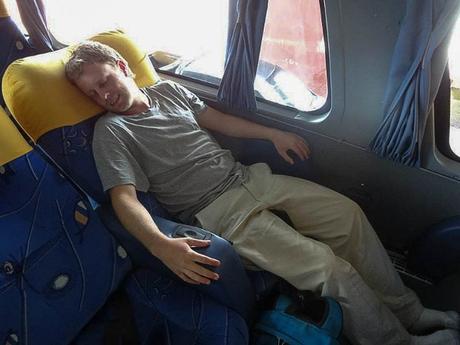 Hiking at the end of the world (#87) is only one of our favorite experiences in Ushuaia, Argentina. We also used this city as our starting point for our overland adventure from Ushuaia to Cartagena, Colombia. Yes, you read that right. We traveled from the southern tip of South America to the northern tip all without flying. It was an incredible adventure full of gorgeous scenery, long bus rides (the longest was 27 hours), and a mishap with a stolen backpack in Peru. Even with that, we're so glad that we made the trek (although we wont be doing that again).
#85 - Castles and Fortresses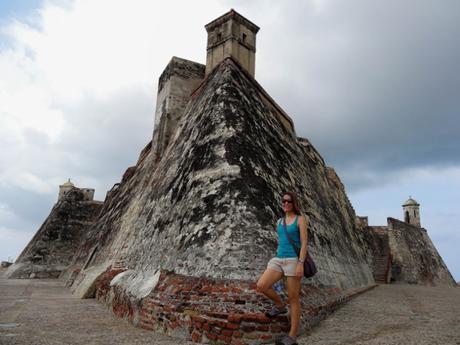 Exploring unique castles and fortresses from around the world is one of the most inspiring things we've done on the road. From the castles in Japan, the legendary castles of Romania, the fairy tale castles in England, to the Spanish forts in the Caribbean, these robust architecture marvels survived centuries of war, weather, and decay until they finally received protection that will hopefully keep them safe for many generations to come. They certainly don't make buildings like these anymore, and that makes us sad.
#84 - The Dead Sea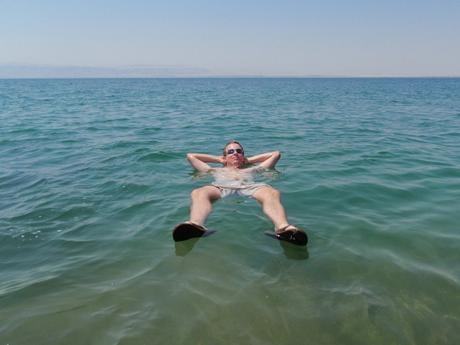 The Dead Sea is the lowest point on the planet's surface, and this geographic distinction also makes it one of the saltiest bodies of water as well. The perk of this natural occurrence is the ability to float when you're in the sea. It is quite an unusual feeling to float on the surface of a body of water, but after getting used to it you can lay back, read a paper, and relax with no effort on your part. Just be sure not to shave before entering; the salt of the Dead Sea can be painful!
#83 - Patagonian Lamb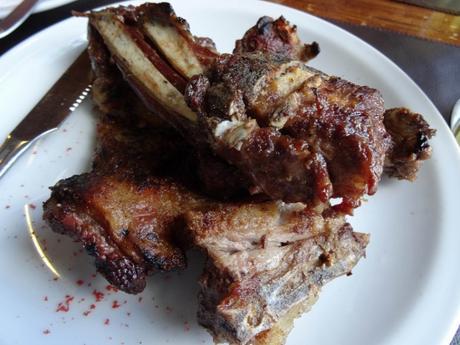 When it comes to Argentinian steak, we were not impressed. The world famous meat fell flat in Buenos Aires as it was often served unseasoned and with few to no accompaniments (perhaps we were unlucky). By the time we arrived in Patagonia, we were suspect of the famous Patagonian lamb. Expecting disaster, we were blown away with how delicious it was. With a crispy skin, perfect seasoning, melt-in-your-mouth tenderness, and a massive portion size (typical in Argentina), we found ourselves craving a meal we'd never enjoyed at home while shunning the famous dish we thought we'd love! How about that?
#82 - Singapore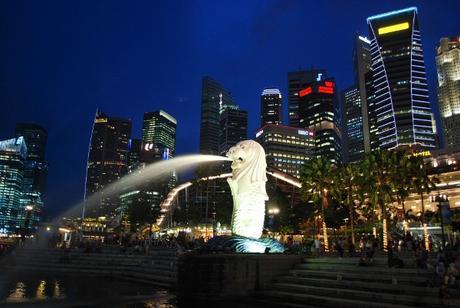 It is almost impossible to generalize a country enough to make it a feature within this list, but the city-state of Singapore is an exception to the rule. We loved Singapore for the very reason that many travelers are turned off by it - it is clean, efficient, and by the book. Oh, and it is also full of hawker centers packed with Asian food from around the continent, unique attractions like the night safari and the man-made Sentosa Island, and many other unique experiences that come from the country being the melting pot of Asia.
#81 - Railay Peninsula, Thailand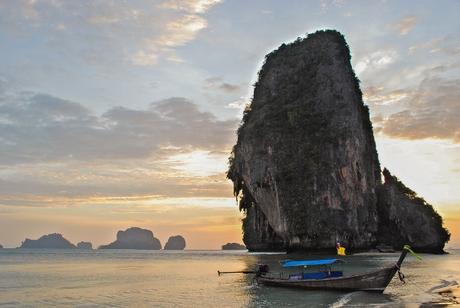 The Railay peninsula is one of my favorite beach spots in all of South East Asia. This famous peninsula offers striking rock cliffs, beautiful sand and water, and one of the most iconic sunsets we've ever seen. This is only half of why we love this spot, however. One of the reasons this location is so special is that the only way you can access the peninsula is by taking a long-tail from nearby Ao Nang or Krabi thanks to limestone cliffs that make road access impossible. So while you are still technically connected to the mainland, this peninsula has a laid back island feel that we absolutely loved.
#80 - #71 Coming March 2nd
Check back on Monday March 2nd where we reveal our next ten features in our Top 100 series! A new entry in this series will be featured every Friday and Monday until we reach the #1 spot on March 23rd.
Visited this countdown before? Jump to where you left off below:
100-91 | 90-81 | 80-71 | 70-61 | 60-51 | 50-41 | 41-31 | 30-21 | 20-11 | 10-1
Don't like the list format? View as a slideshow instead:
100-91 | 90-81 | 80-71 | 70-61 | 60-51 | 50-41 | 41-31 | 30-21 | 20-11 | 10-1
Have an Experience You Wish to Share?
Join our community by sharing your favorite long-term travel experiences on the hash-tag #myRTW on Twitter, Instagram, and on our special group board on Pinterest! We will retweet and repin the best images and updates to our community of over 30,000 travelers!
Want to be featured on Living the Dream in our #myRTW interview series? If you've been on a long-term trip of three months or longer we'd love to hear from you! Email us at [email protected] and we can send over more information on how you can be featured right here on Living the Dream.
How We Came Up With This List
Angie and I each put together Top 100 lists based on our favorite experiences both together and separately.
We then compared our two lists and averaged out items that appeared on both lists.

Example: An experience ranking #12 on Jeremy's and #20 on Angie's list was re-ranked at #16
Roughly 50 items appeared on both lists.

We then critiqued experiences which only appeared on one list.

For experiences that we both had, the one who did not list it originally assigned their own rank and we averaged them out like above.
For experiences that only one of us had from traveling solo, we accepted the listing as ranked and promised to take the other one day.
Roughly 20 of Angie's items and 30 of Jeremy's unique items made the final cut.

We then came up with a final Top 100 list based on these adjustments and then tweaked placements together as needed to fix any unusual averaging errors.
Destinations visited by staff members were not considered.
Like this list? Be sure to share on your favorite social media channel below!