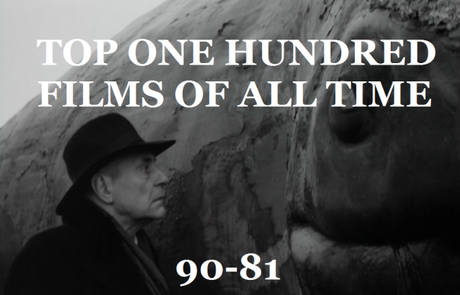 Last week I started listing my Top 100 Favourite Films ten movies at a time. Now I am back again to list the next ten movies, 90-81:
90: Au Hasard Balthazar (Robert Bresson, 1966)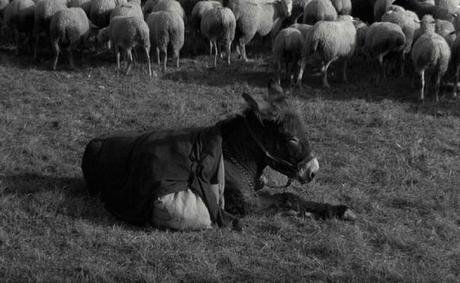 Robert Bresson, like Dreyer and Bergman, was one of cinema's true saints. He was not afraid to tell dark, saddening, deeply poetic stories in his own unique fashion to please himself before the audiences. Au Hasard Balthazar is typical Bresson: the story of a troubled protagonist whose struggles and pains seem destined to lead them down a depressing road. But in Au Hasard Balthazar, there are two protagonists: the weak, easily breakable Marie, and the titular donkey, both of whom are led down a tragic path as Bresson bleakly observes. The ending is among one of the most powerful sequences Bresson has ever brought us.
89: Deliverance (John Boorman, 1972)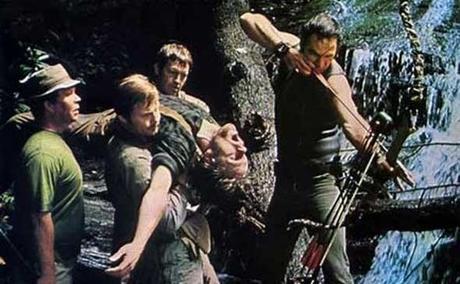 Brutal, horrific, dark and terrifying. One of the great American horror films, and certainly a contender for the greatest. The relentless rapids are so overwhelming in this film they almost become a character in themselves, and are perhaps even more terrifying than the film's notorious mountain men rapists. One of the greatest films ever made about the struggle to survive in an environment screaming to swallow you whole.
88: Jeanne Dielman, 23 Quai du Commerce, 1080 Bruxelles (Chantal Akerman, 1975)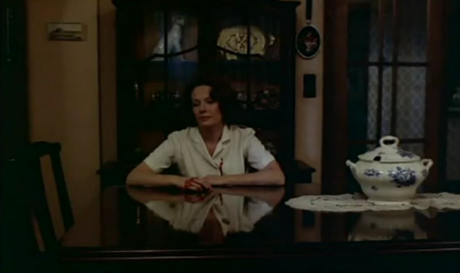 Chantal Akerman's avant-garde films have proven difficult for many viewers. Some praise them for their gentle artistic beauty, others condemn them for seeming pointless. I'll admit, some of them I like, some of them I hate. But Jeanne Dielman, one of her longest, most intimate, personal and precisely directed films, is absolutely perfect for every beautiful second. At 193 minutes, it very slowly tells the story of three days in the life of a housewife who has a gradual mental breakdown as her strict routines begin to fall apart. The final ten minutes is among the most stunning and unexpected you'll ever see, though sadly most plot summaries spoil it.
87: Waking Life (Richard Linklater, 2001)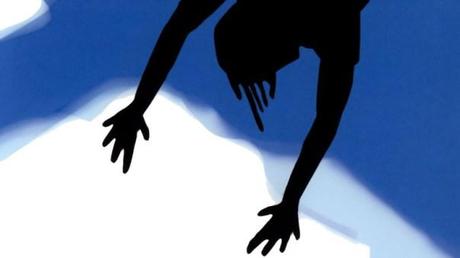 Richard Linklater, unlike many other filmmakers working in mainstream American cinema currently, is interesting, thoughtful, original and inspirational. He doesn't make bad films, or good films really; he makes Linklater films, and they're always worth seeing. Waking Life is very dear to my heart as it deals with the subject of lucid dreams, which I used to study at length, in fascination. But it is more about the human consciousness and unconsciousness on a broader spectrum than just the dream world. Waking Life is a film bursting with ideas, a magical experience of unequivocal worth and power.
86: A Short Film About Love (Krzysztof Kieslowski, 1987)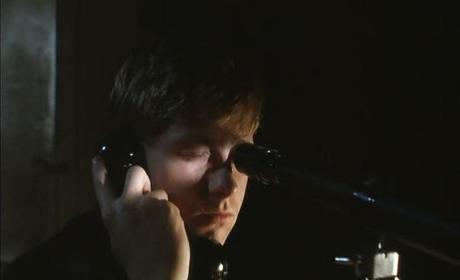 Little more than an extended version of the sixth episode of The Decalogue, Krzysztof Kieslowski's A Short Film About Love may seem like little more than a tragic love story between two broken but very different people. But it is so much more. It is one of the most powerful films to ever deal with love, and deserves its definitive title as a movie about love. That is its key theme: love, and all the nastiness that can come with it. The suffering, the pain, the death of innocence. Kieslowski's approach might seem a tad more negative than some are comfortable with but this is a surprisingly easy film to watch, directed so poignantly it almost brings me to tears.
85: One Flew Over the Cuckoo's Nest (Milos Forman, 1975)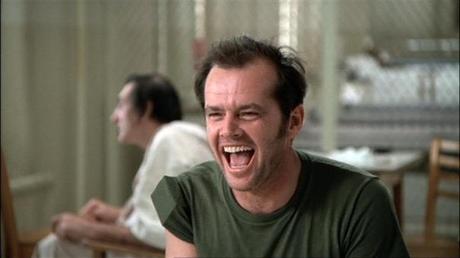 Jack Nicholson is often recognized as one of the greatest American actors, but I don't feel his performance in this film, for which he won an Oscar, is given the amount of recognition it should be. It is absolutely shattering. The man is hilarious, profound and in one incredible shot, absolutely haunted. He shows a whole range of emotion that is more vast than he is given credit for. He plays Randle McMurphy as a man whose twisted sense-of-humour sometimes distracts him from the harsher reality of the real world, but it is the darker side of this character that really gives the performance its power. Nicholson is faultless.
84: Psycho (Alfred Hitchcock, 1960)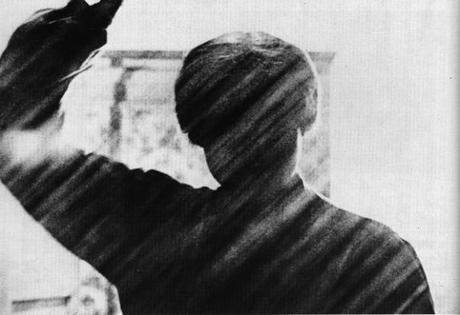 Oh fuck… that scene in the study with Bates and Crane. Every line of dialog. The whole movie is perfect but all I need is that scene.
83: The Fire Within (Louis Malle, 1963)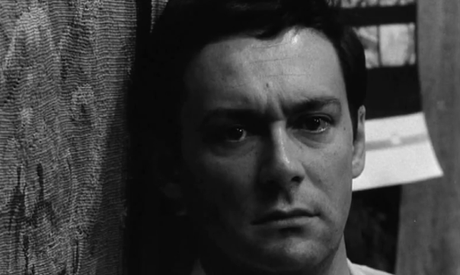 Louis Malle made many great films and a few stinkers but none – none – of them compare to The Fire Within, which is Malle's masterpiece, a masterpiece of the French New Wave and one of the best films I've ever seen. I like it more with each viewing. It is the very sad tale of alcoholic Alain Leroy, who has made plans to commit suicide after revisiting all his friends and colleagues. Sound depressing? It is. There is a scene in an outdoor cafeteria that makes perfect use of Erik Satie's Gnossiennes No. 1 as a soundtrack while Malle's camera captures perfectly the pain and suffering in Leroy's face. Oh fuck that scene is powerful. And not a word is spoken.
82: Mouchette (Robert Bresson, 1967)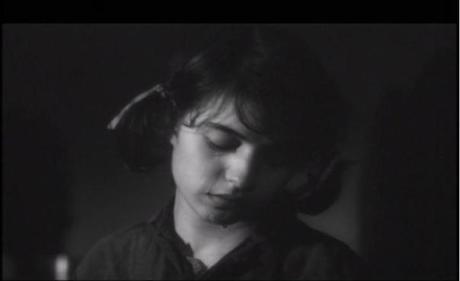 Bresson. Oh, Bresson. You turned a typical teenage girl into one of the saddest, most tragic film characters since the titular character in Dreyer's Joan of Arc (which Bresson ironically remade in 1962). Mouchette is played by Nadine Nortier, who never once acted again before or after this film, which pretty much means in our eyes she is Mouchette. In Jean-Luc Godard's startling trailer for the film her name is echoed and I will never forget it. The scene in which she holds her baby sister to her breast and weeps will stay with me forever. And then there is the ending.
81: Taxi Driver (Martin Scorsese, 1977)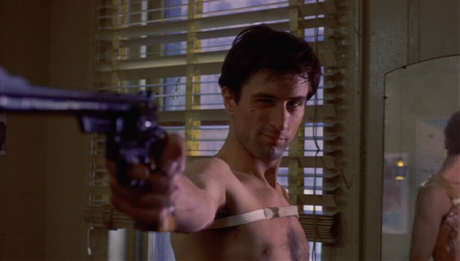 Much has been said of this movie, and of Travis Bickle, and Martin Scorsese. Though I don't reserve the same affection and deep love for it as I do for Goodfellas and Raging Bull, it is on my top 100 films list so I obviously love it a whole fuckload of a lot. De Niro is as amazing as everyone has ever said, and more amazing than anyone ever could say. The gleam of madness in his eyes is ever-present and will never escape my memory.
Films 80-71 coming soon. In the meantime, let me know what you think in the comments of the latest ten choices!