There's really no need for any yadda yadda here, these are my picks for the ten best films that received general release in 2012. Of course there are many 2012 releases I'm eager to see but haven't yet been able to, such as The Master, which would probably make this list, so keep that in mind. Some mini-reviews are taken from my Letterboxd account. Make sure to leave your thoughts in the comments.
SPECIAL MENTION: This Is Not a Film: I cannot rank This Is Not a Film among any of the films I watched this year because it is not really a film and it would be unfair to rank it in this list or treat it as a movie. However, for the record, I gave it ten out of ten and thought it was stunning.
10: Margaret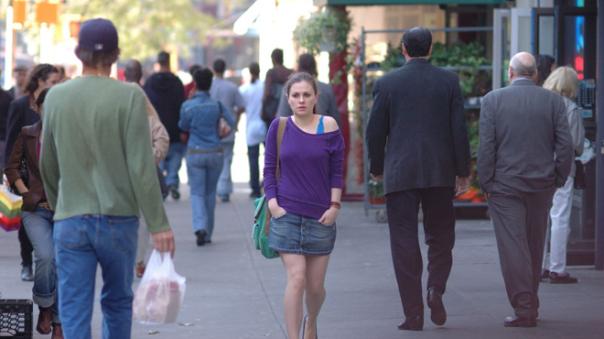 Kenneth Lonergan's Margaret, at three hours, is a film many have found challenging, but which I found rich and rewarding. It is not without fault, admittedly. The editing is noticeably choppy and some sequences of the story do not seem to gel quite as nicely as they should, but I can see why Lonergan left them in. Anna Paquin is surprisingly superb in the central role as confused teenager Lisa, and as the many details of the story unravel Paquin's performance remains strong and powerful. Despite its flaws, Margaret is an engaging, rich piece of work I'm glad I took the time to see. I think more films should be allowed to have such lengthy runtimes, as it allows the director to expand the story and its many details more fluidly and less hastily. I enjoyed it.
9: Killing Them Softly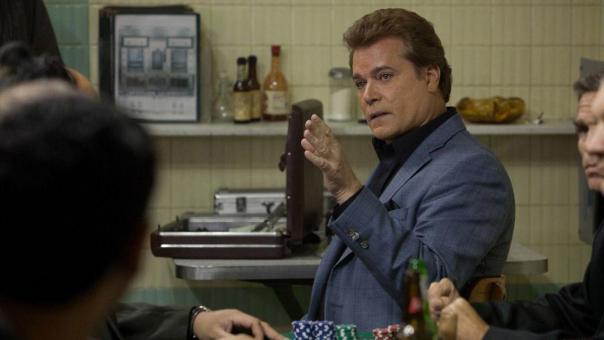 Andrew Dominik's latest film sees him delve deeper into the crime genre, which he did previously with Chopper and to a lesser extent The Assassination of Jesse James. The film is Scorsese by way of Friedkin, and yet completely unlike something either of those directors would create. It is a brilliantly refreshing film, defying the genre clichés despite feeling like a genre film. Brad Pitt is excellent and "Now fucking pay me" is probably the best line of the year.
8: Oslo, August 31st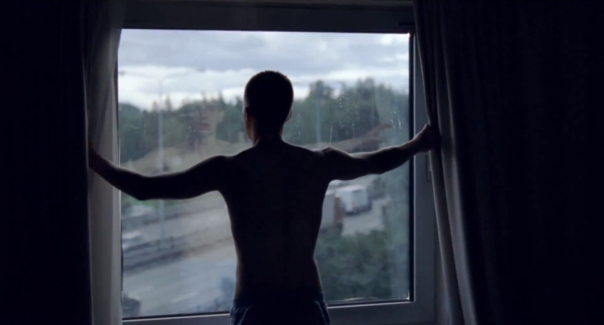 Based on the brilliant 1931 novel which Louis Malle adapted into his phenomenal career masterwork The Fire Within, Joachim Trier's Oslo, August 31st is a haunting, beautiful, very well-crafted film about the darkest days of a recovering drug addict in Norway. It's one of the most emotional films of the year, and many viewers, myself included, found it utterly devastating. The scene in the cafeteria is something rather special, deeply moving beyond words.
7: Jiro Dreams of Sushi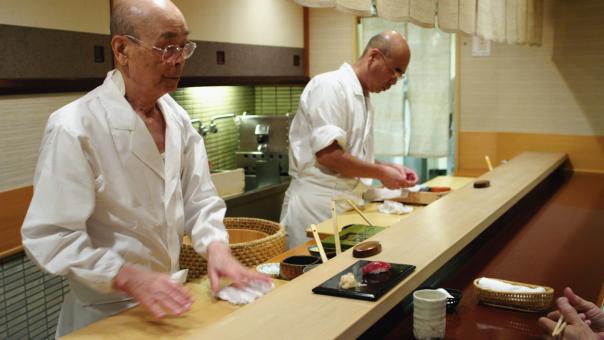 Jiro Ono is a dedicated man who spends every day of his life working in his sushi bar, overseeing the work of his equally dedicated staff and striving to create the perfect sushi. He works tirelessly and patiently even though he is 85, and still appears exuberant, excited and passionate about his work. It is clear he will work until his death. There will be no retirement. Jiro's story is wonderfully told in this well-directed documentary which has a haunting, wondrous soundtrack and is very well shot. I applaud the director David Gelb for this excellent work he has crafted, and all those involved in this great film's creation and distribution, but more than anyone else, I applaud Jiro, for being a man so stunningly committed to his work I struggle to feel anything for him but deep envy.
6: Dark Horse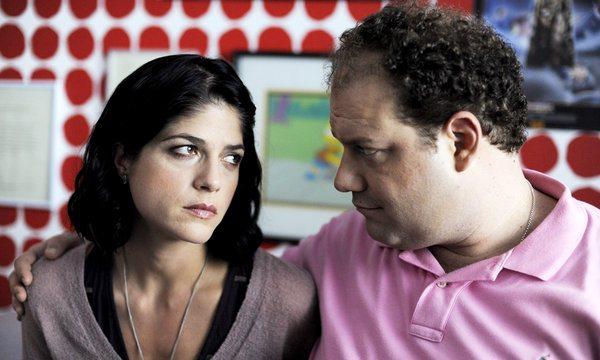 Though many seem to hate Todd Solondz's post-Happiness films, I like them all. Storytelling was his best movie, fantastic, depressing and utterly hilarious. Palindromes was clever, witty and emotional. Heck, even Life During Wartime, which most people hated, was enjoyable for me. Dark Horse continues the trend of Solondz films which audiences seem to hate but I love. Jordan Gelber is fantastic in the lead role as toy-collecting loser Abe, and Selma Blair is morose and downbeat as the ill Miranda (it is vaguely hinted she is reprising her role in Storytelling a decade ago); I still find her curiously attractive. Solondz is not quite as merciless here as he has been in the past, and Dark Horse was a lot funnier than I expected.
5: The Raid
Easily one of the best action movies I've seen in a long, long while. There is something spellbinding about The Raid. The violence is gritty, mindblowing and fierce though almost balletic in its rhythm and movement. The 90 minute run time seems to spin and tumble by, each kick and fistpunch transforming the seconds of the movie into instants. That's really all the film is: a series of instants, one after the other, overwhelming in their speed, choreography and frequency. It doesn't falter for the moment, and keeps its audience's eyes focused on the glow of the screen. Even as we flinch and curse, the strange attraction of the violence lures us in, and the experience is incomparable, scary and wholesomely satisfying.
4: Holy Motors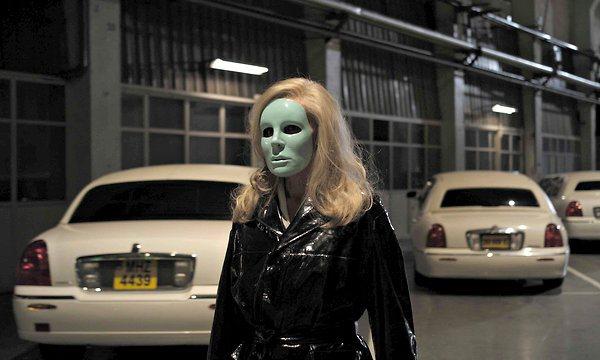 Holy Motors is a movie I won't even begin to try and describe, because I imagine its effect is greatest when you know as little about it as possible, but essentially it is a series of vignettes which the main character, Mr. Oscar, walks in and out of freely, playing a small but almost always vital part. Do I have a 'favourite'? No, but the flower-eating madman running amok, the motion-capture suit sexual encounter, the accordion-and-drum ensemble entr'acte, the disappointed father, the philosophical dying man, the careless assassin, are all beautiful, brilliant parts played by Mr. Oscar, who himself is stirringly and excellently portrayed by well-regarded French actor Denis Lavant. The film is constantly enthralling, regularly thought-provoking and consistently brilliant on multiple startling levels and genres of cinema. It is more pure movie than any other film I have ever seen. It is masterfully directed, confidently acted and assuredly one of the most original, inventive films ever made.
3: Once Upon a Time in Anatolia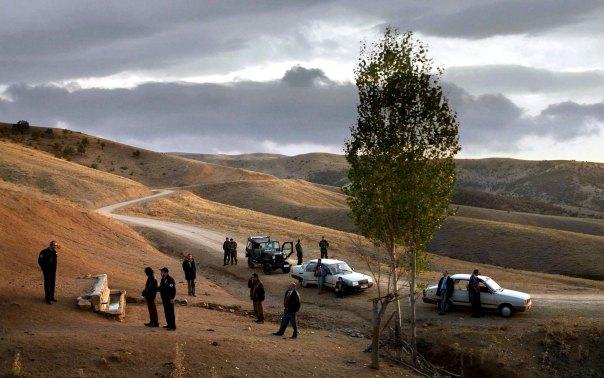 Its style, grace and poetic camerawork reminiscent of Tarkovsky, Nuri Bilge Ceylan's movie is incredibly slow but assuredly confident and well-put together. It knows where its going and its conclusion may seem underwhelming to some, but it knocked me for six. Each shot in this film is delightful, the Turkish landscape seeming to be swallowed whole in much the same manner as the Iranian terrain was in Kiarostami's Taste of Cherry. The actors are brilliant and the film raises many questions. I need to see it again to fully understand it, but I'm still reeling from the experience.
2: Detachment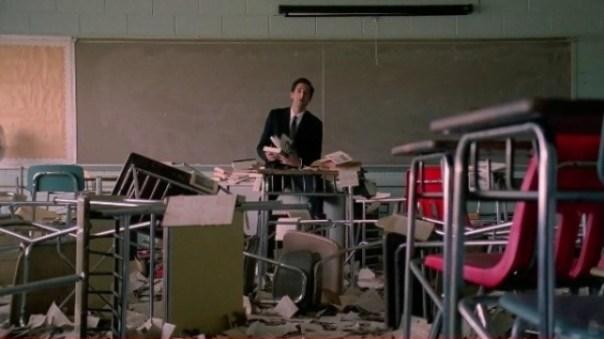 I have always admired the style and skill of Tony Kaye, and he seems to be getting better with each film. American History X was a powerful but flawed film about intolerant youths in American society and the dangerous people they grow up to become. Lake of Fire, which I still believe is his masterpiece, was a relentless, graphic, brutal look at both sides of the abortion debate. I think it's one of the finest documentaries ever made. And now we have Detachment, which incorporates elements of documentary and film, and like those previous two features, has depressing, saturated colours and a melancholy feel. Kaye's direction is, as usual, spot on, helping craft a film that would otherwise seem messy and incomplete into a full, rich, absorbing character study unlike any other in recent years. Tony Kaye is a filmmaker with a lot to say, and unlike some other filmmakers working today, he knows how to say it effectively, punctually and powerfully.
1: Amour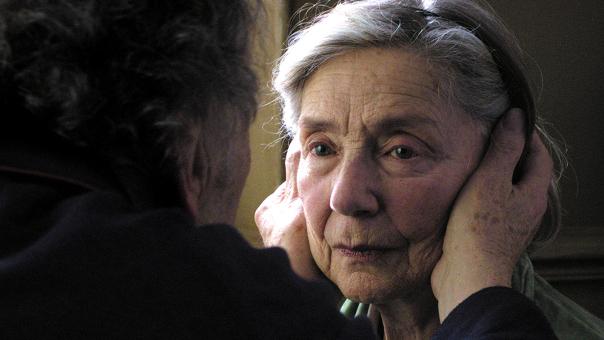 Haneke. It's always been Haneke. Having read the late Peter Brunette's book on Haneke's films, I was well-equipped and ready for another movie from my favorite living filmmaker, Michael Haneke (man, I just love saying his fucking name!) And Amour did not disappoint. In fact, it stunningly managed to exceed my expectations and is now one of my fifty favorite films of all time. As with all Haneke's films, it's incredibly well-crafted in meticulous detail. Each shot, whether chillingly stationary or gliding transparently, is utterly perfect. The acting is not just top-notch, but top class, some of the best I've seen in a Haneke film (Haneke always hires brilliant actors and knows how to direct them). Jean-Louis Trintignant and Emmanuelle Riva are absolutely fantastic in the lead roles as Anne and Georges (Haneke fans will snigger at their names), very believable and stunningly emotional as a married couple deeply in love and struggling to accept a sudden, horrific change in the form of Anne's sickness. The movie hurtles towards its inevitable ugly conclusion, but many will find it difficult to stifle their tears. This is Haneke's most beautiful, emotional, human film, and not only the best film of 2012, but the best film of the last few years.
–
What are your thoughts? Agree/disagree? Let me know in the comments.