Posted 23 July 2014 12:00 AM by sitecore\rbillie
Cutting costs, delivering big ideas, eliminating overhead - they're all great ways to boost business while being conscious of your bottom line. And according to a list by Entrepreneur Magazine, there are plenty of ways to save your company thousands of dollars while drawing in customers.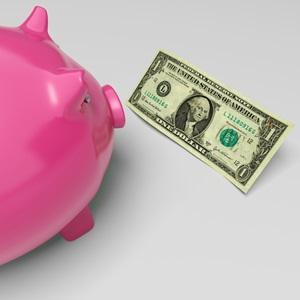 From penny-pinching promotions to employee economics, here are 10 ways to boost your business' bottom line.
Don't Do It Alone: Executing advertising or special promotions can be costly, but when split with neighboring businesses, the amount is more manageable. Jointly promote services, or even share a mailing list or distribution channels with suppliers who sell complimentary goods or services.
Join an Association: Business associations are the perfect way to save money on everything from insurance to special services, and most have very reasonable membership fees. Joining one could mean snagging up meaningful discounts, as well as learning more about the industry you serve.
Offer Expert Advice: You're the expert, so start showing your expertise. Teach a class, offer up time to speak at meetings about a topic you know, or write an article. All of these things cost nothing and will drum up exposure.
Chat Online: Find groups online that cater to your industry and join the conversation. "I didn't start [participating in online discussion groups] to generate business, but as a way to find information for myself on various subjects," business owner Shel Horowitz told Entrepreneur. "But it turned out to be the single best marketing tool I use. It costs only my time."
Recyclable Ink: Printer ink is surprisingly more expensive than even crude oil, and replacing ink cartridges can sometimes feel like filling up your gas tank. Check online for a local recycled printer ink supplier, or visit www.lasermonks.com, a remanufactured printing supply company that donates its profits.
Customized Forms: Need new client registration forms? Photo release forms? Don't buy them at an office supply store or spend the time creating them yourself. Nearly any kind of form can be found online to download, customize and print. Try the free forms on Entrepreneur's Formnet to get started.
No Idling: Just like idling your truck wastes gas, idling employees waste money. Consider hiring temporary workers to handle surges in business during specific seasons or holidays. Learn more about Fleetmatics idling report capabilities.
Sales Force on Commission: Entrepreneur Magazine says contracting sales representatives paid only on commission is often less expensive and equally as effective as a traditional sales force. So try cutting the overhead, salaries and benefits of traditional employees.
Mailing List Reconstruction: It's not cheap sending out hundreds of items of mail to stale or wrong addresses. The U.S. Postal Service will clean up your mailing list for free, correcting addresses and noting incomplete ones so your business is eligible for bar-code discounts.
Like Costco for Small Businesses: Buy in bulk like you're going to Costco, but to justify the major purchases, do it with another business or through a trade association to secure the discounts.
Want Entrepreneur's full list? Head to their Request a demo to learn how Fleetmatics can help you boost your business' bottom line!
for 50 ways to save.
What is your favorite cost-saving tip? Let us know on Twitter