Uneek is one of my favorite brands at RLJ. I love their curved style, the style of their micropave, and that their default metal is platinum. I'm also partial to their cooler tones of pink gold – it's just very different from the rose you see in most other places. These settings also feature 2 carat sized cubic zirconia, so they give you a better idea of what a larger center diamond would look like in the setting. And this year, 10 stood out above the rest.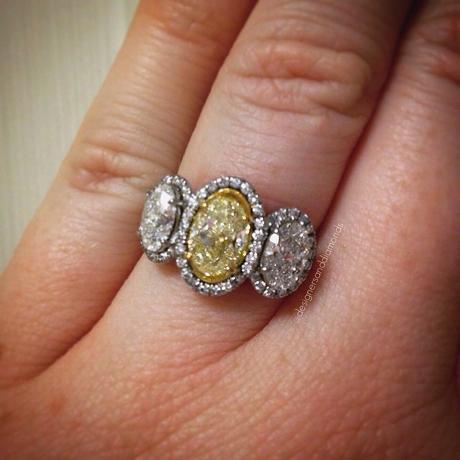 First, this amazing three stone halo that I snapped when Uneek came to visit. I was too excited to take it in the natural light from the front window, so please excuse the grainy photo from the kitchenette's fluorescent lighting! It was a lovely fancy yellow halo with white halo side stones and pretty micropave around all three.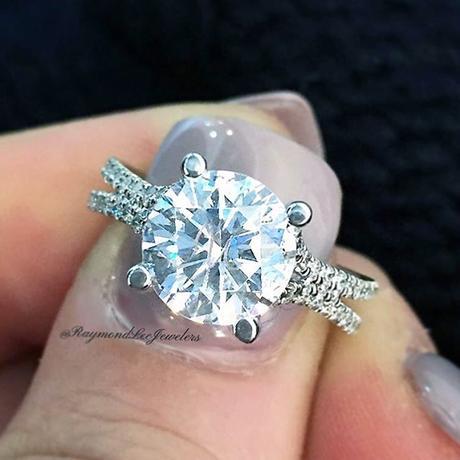 This beautiful split shank halo is perfect with a round brilliant, but it does accommodate any shape diamond.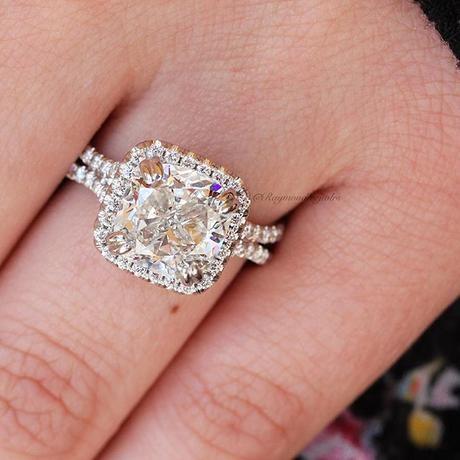 This cushion cut halo engagement ring is sheer perfection in its split shank Uneek halo.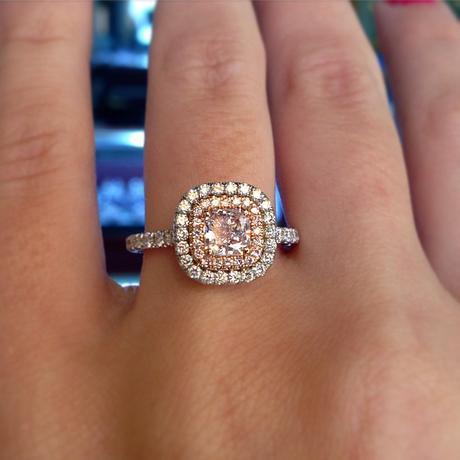 This beautiful halo was a square radiant cut fancy pink that we set in a double soft square halo by Uneek. It sold, but we can always re-create!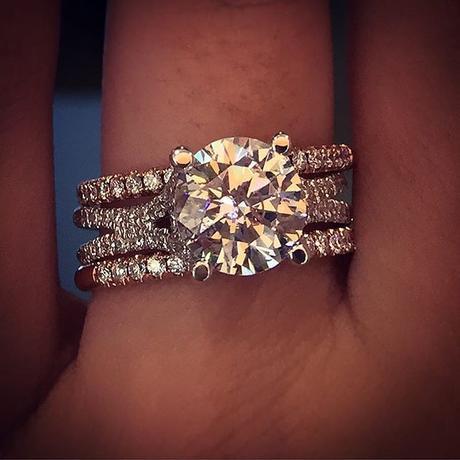 That split shank solitaire from above? Looks even more fabulous sandwiched in between these two rose gold wedding bands!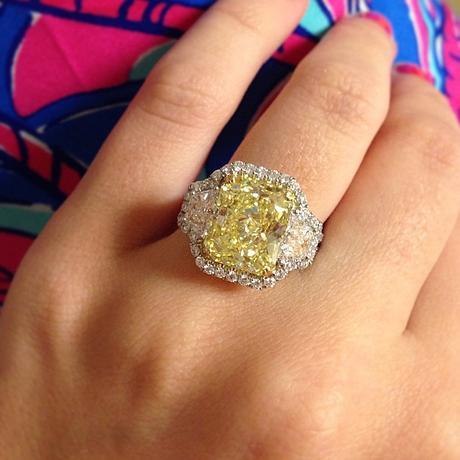 Another goody taken when our Uneek rep stopped by with the new styles. This fancy intense yellow radiant cut is sheer perfection, especially with the trapezoid white diamonds on either side and seamless halo around all three.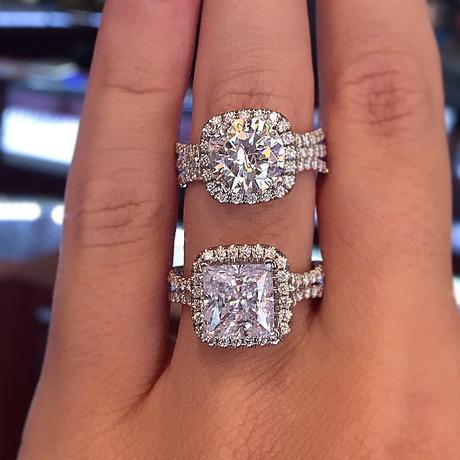 These gorgeous settings show off both the princess cut halo on a split shank and the soft square on a triple split shank. Both twists on styles you see pretty often, in a one of a kind way.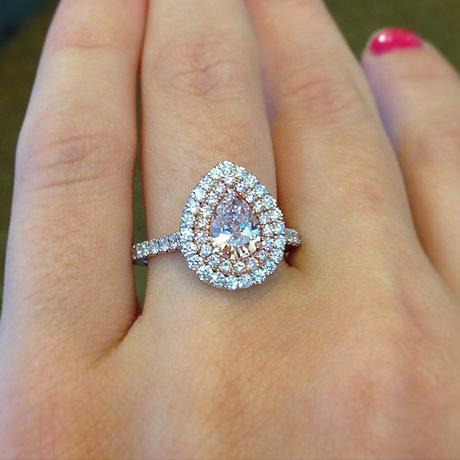 This pretty pink pear shape in a double two tone halo is one of my favorite creations from this year.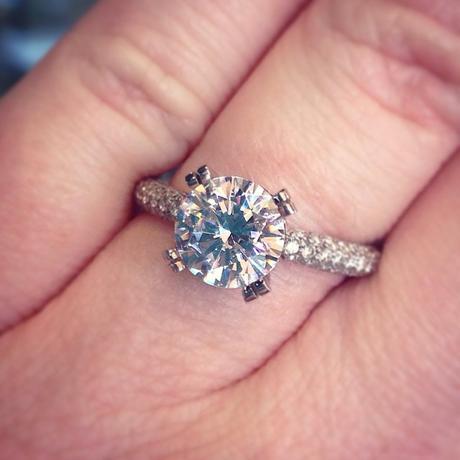 This setting is a personal favorite – I actually instagrammed this setting trying to get my best friend to decide between a solitaire on a micropave band and the halo style she'd been torn between for months. Her now-fiance and I needed answers! This was the ultimate winner, and he set it with the perfect round brilliant center stone – it's even better in person!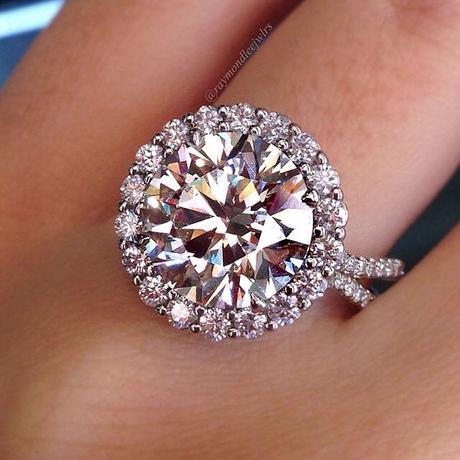 Ahh this 5 carat. I still dream about it. It was a STUNNING round brilliant with impeccable color and clarity that we wanted to do something really fun with. Our jeweler set it in a contemporary Uneek halo that you just don't see in diamonds this size. It's perfection!