Athletes, body builders, triathletes, and fitness-enthusiasts – everything is about to change.
No, I don't have the next super-popular trending diet plan or Dwayne Johnson's secret gym regimen, but using any of these 10 apps for athletes is bound to give you that extra umph in your fitness goals.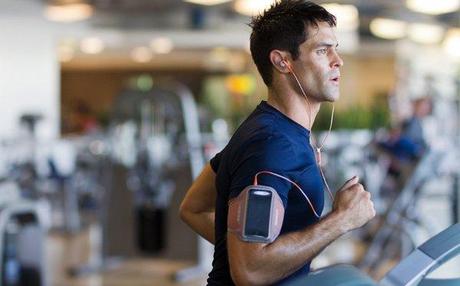 (Image source – RunnersWorld)
Tempo Run
You're running. Everything is perfect – you're stretched, hydrated, and ready to kill this last hour of your jog. You're keeping a steady pace, feeling pumped, and…
"My Heart Will Go On" start blasting through your headphones.
This ever happen to you? Fortunately, the app Tempo Run takes care this classic problem. This awesome tool is the runner's best friend: it automatically categorizes your music into levels from 1 to 10, based on tempo (level 1 is a walk, 5 is a jog, and 10 is a sprint). Then, you'll only hear the music that your energy levels are producing. No more slow jams in the middle of an intense run.
Cyclemeter
If you've been looking for an app that measures time, distance, pace, average speeds (and even approximated calorie burning measurements), Cyclemeter's definitely for you.
The app was voted among several Editor's Choice surveys in the fitness community, and for good reason. Priced at $4.99, Cyclemeter allows users to receive an accurate distance, speed, and pace tracking for biking, running, and even swimming (just make sure to get one of those fancy waterproof cases first).
LoseIt!
Looking to lose some weight? There are a million and a half celebrity diets, exercise plans, and pieces of advice from your gym buddies that might do the trick, but why not skip all the hassle and do it yourself?
LoseIt! lets you do just that. The app allows you to see how many calories are in the food you're eating, as well as set weight loss goals, keep a daily calorie budget, and track your food and exercise habits so you can see what trends, data, and patterns you typically set.
Kind of like Google Analytics for your body.
Zombies, Run!
Funny name? Well, there's nothing funny about being chased by a horde of bloodthirsty zombies.
Unless, of course, you're setting new records for your running times.
That's what the creators of "Zombies, Run!" had in mind. With almost half a million downloads, this app has been getting a lot of attention for its clever spin. The app lets users plug their headphones in to hear a "horde" of zombies "running behind them." If that doesn't boost up your jogging times, I don't know what will.
Boasting over 60 "missions," users can pretend like they're running from the sprinting undead and make running really fun – or gruesomely terrifying.
Fooducate
Perhaps the most useful and practical app on this list, Fooducate is your best friend when it comes to navigating through the grocery store's endless aisles of "natural," "organic," and "healthy" food choices.
Working just like a barcode scanner, Fooducate doesn't tell you the price tag of a food's barcode, it rates the item on an "A" to "F" scale, A being a great healthy choice and "F" being an item you want to save for when you need comfort food after a breakup.
Don't get caught filling your cart with "natural" food items that, in reality, aren't any better for you despite its misleading name (they might even be worse!). Make sure the food you're spending good money on will actually benefit you.
Fitocracy
Ah, Fitocracy. Finally, a bridge between my love for video games and hitting the gym.
Fitcoracy has really made a name for itself with its innovative take on working out. The app allows you to input your workout regimen and gain new levels, with the help of weekly challenges, personal best's, and "quests" that give extra points for creative, unique workouts.
Perhaps the best part of Fitocracy is its online community – Fitocracy users can share and compare with other users to see who's on what level, and even lets users complete challenges only possible with 2 or more people.
Put the controller down and turn on this nifty workout app.
Meal Snap
More calorie counting! Don't let the fear of breaking your calorie budget stop you from enjoying a meal ever again – Meal Snap's innovative technology allows you to take a picture of your food, and receive an eerily-accurate calorie count of the dish! (Warning: this might make you avoid fair food for the rest of your life).
Calorie counting has never been easier. Take a picture of a meal just cooked, or still in the wrapper. Meal Snap provides you with another avenue to master those calories and stay on top.
Endomondo
One of the most social running apps out there, Endomondo is an excellent fitness app for anyone looking to crush their running times.
Like other apps, Endomondo lets you track speed, distance, and pace measurements, but it also lets you create new routes, challenge your own times, and even challenge your own friends who live in the area. Who doesn't like a little friendly competition?
You can even get an audio coach, track hydration, and send friends pep talks through the app. Talk about a social sport.
JEFIT
The other day, I saw a guy at the gym carrying around a notebook.
A notebook.
He writing down every set, every weight, and every rep of his workout that day. Now, I had to appreciate his commitment, but why didn't he just use his phone?
And by phone, I mean JEFIT. The app lets you set up your workout, and you can input what workouts and the number of reps you're putting in, as well as the weight you're lifting. Then, instead of having to flip through pages of workout notes, you can have a handy list of your previous workouts so you know what your next weight and rep goals will be.
The app also has a built-in timer, a rep max calculator, an entire exercise database (if you're looking for new workouts), and even stats for tracking things like weight, BMI, and muscle measurements.
You Are Your Own Gym
Finally, we needed to include an app for those who don't have access to a gym all the time – what if you're traveling, visiting relatives, or you finally couldn't take paying $200/mo for Crossfit. You Are Your Own Gym gives you everything you need to know about bodyweight-only workouts that you can do anywhere, anytime – no dumbbells or deadliest required.
Boasting over 200+ video instructions from all manner of bodyweight-only workouts, you'll never need a gym membership again. Take this app with you on your job through the park and get all the working out you need using only your muscles and body weight.
There is it, folks! The 10 best apps for athletes to keep you guys in tip-top, game-ready condition. Have any apps that you desperately think need to be on this list? Let us know in the comments below!
About the Author:
James is the Development Community Manager at Injekt, an open platform for third party app developers.  An avid designer and coder since he was 12, James writes and curates topics on both basic web development and advanced languages with a particular focus on mobile. Connect with James on Twitter and Google+