I've rounded up the Top 10 Reader Favorite Recipes from 2016 on Bakerita! It's been a delicious year, and these recipes are the ones that stood out above the rest.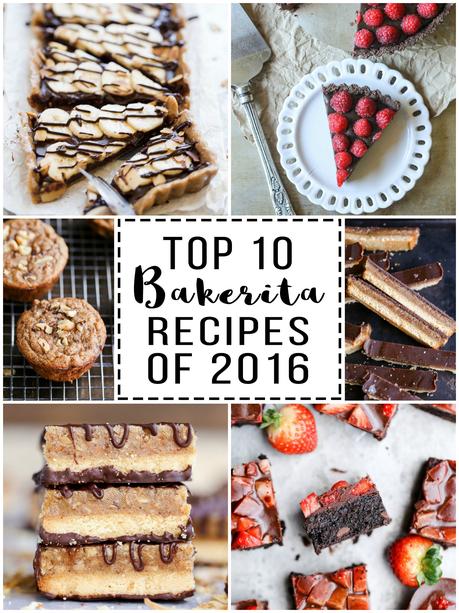 As 2016 comes to a close, I wanted to share the recipes that you all loved the most this year! I always love seeing which recipes end up being the top viewed + most loved recipes of the year, and this year you guys did a really good job picking favorites. Most of your favorites overlap with mine!
This year, I really transitioned my site into one with more healthful baked goods. A majority of my recipes this year were gluten-free and refined sugar-free, and those trends were definitely reflected in this year's top favorites. I'm so glad you have been enjoying learning how to bake more healthfully right along with me!
We had some major chocolate love this year, and a whole lot of fruit-y goodness as well! Instead of talking your ear off about it, let's talk about the top 10. The recipes are sorted by amount of page views this year in descending order. Time to get hungry!
10. No-Bake Chocolate Banana Tart (Gluten Free, Paleo + Vegan): This No-Bake Chocolate Banana Tart has a super easy date crust, filled with creamy chocolate ganache and sliced bananas! This quick and simple recipe is only has five ingredients. I can definitely see why this SUPER easy treat was a favorite this year.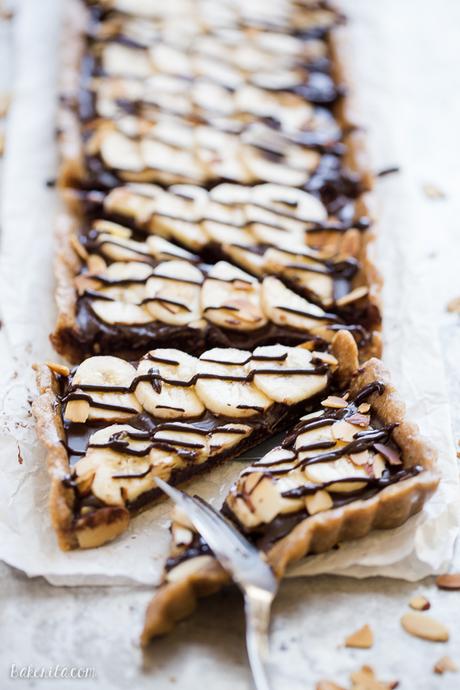 9. Samoa Bars (Gluten Free, Paleo + Vegan): You were loving my healthier copycat treats in 2016 – like this healthy copy of one of my favorite Girl Scout Cookies! These Samoa Bars have a shortbread crust, a layer of toasted coconut caramel, and a dark chocolate drizzle! They're a gluten-free, Paleo, vegan, and guilt-free way to enjoy your favorite Girl Scout cookie.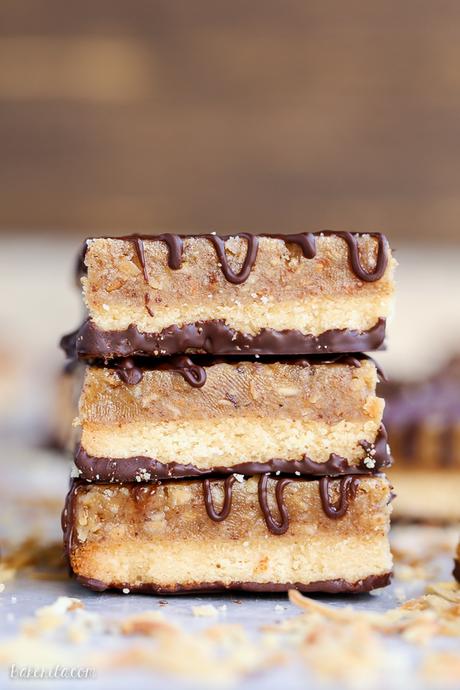 8. Chocolate Peanut Butter Oatmeal (Gluten Free + Vegan): This Chocolate Peanut Butter Oatmeal tastes like a peanut butter cup, but it's sweetened with just a ripe banana! This recipe is actually a pretty old Bakerita recipe, but it got a makeover with new photos this year – while it had always been popular, this year it got new life. You all love chocolate + peanut butter for breakfast as much as I do!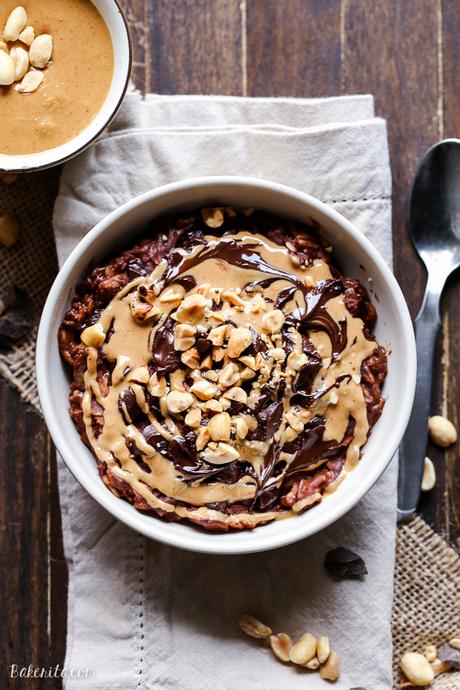 7. Paleo Banana Nut Muffins: You would never guess that these Paleo Banana Nut Muffins have no added sugar – all the sweetness comes from the bananas! These gluten-free muffins make a great breakfast or snack and they also freeze really well.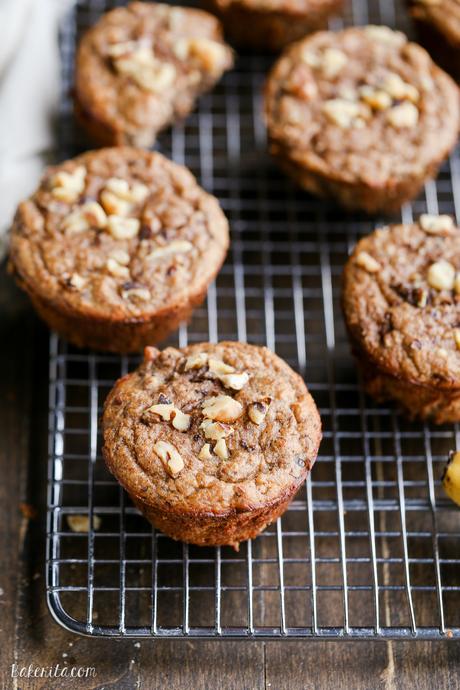 6. Chocolate Covered Strawberry Brownies (Paleo + Gluten Free): These Chocolate Covered Strawberry Brownies are a swoon-worthy and surprisingly guilt-free treat – they're gluten-free, refined sugar-free and Paleo! I can definitely see why these were a favorite – who doesn't love a chocolate covered strawberry?!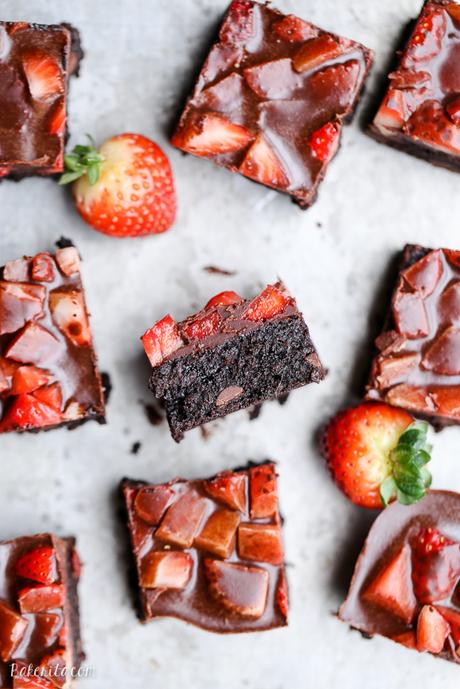 5. No-Bake Snickers Pie: This No-Bake Snickers Pie is easy enough to whip up on the busiest days, doesn't require turning on the oven, and delicious enough that you'll crave it all the time! This is the ONLY recipe with any refined sugars or gluten to make the top 10 list this year – you guys LOVED this one around the holiday. I can't blame you, it's so easy and Snickers are always a favorite!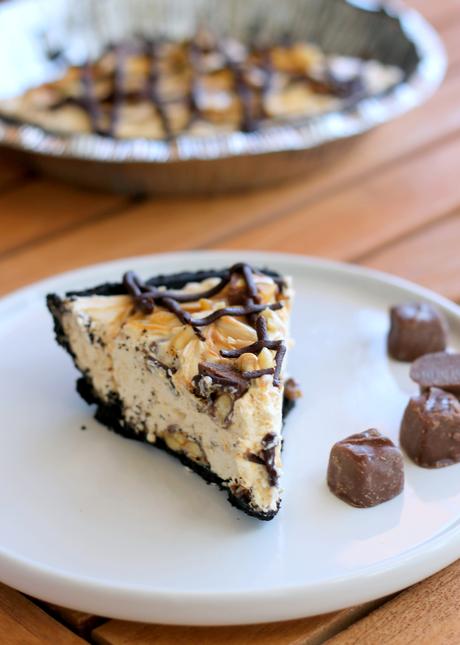 4. No-Bake Raspberry Chocolate Tart (Gluten Free, Paleo + Vegan): No-Bake treats are always a hit because of how easy they are – like this No-Bake Raspberry Chocolate Tart that comes together in just ten minutes! The no-bake chocolate crust is filled with vegan chocolate ganache and topped with fresh raspberries for a decadent, guilt-free treat.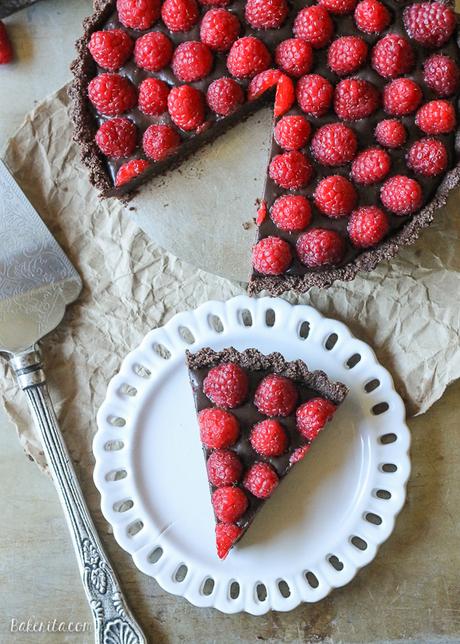 3. The Best Chili: This recipe for My Best Chili is one of the FIRST recipes ever posted on Bakerita! It was hidden in the archives until I rephotographed and reposted it in October…and it TOOK OFF! You guys seriously adored this recipe, for the same reason it's been my all-time favorite. It's a hearty, warming chili made with ground beef, bacon, sausage, and just the right amount of kick. A few of you even won chili cook-offs with this recipe – that's the ultimate compliment!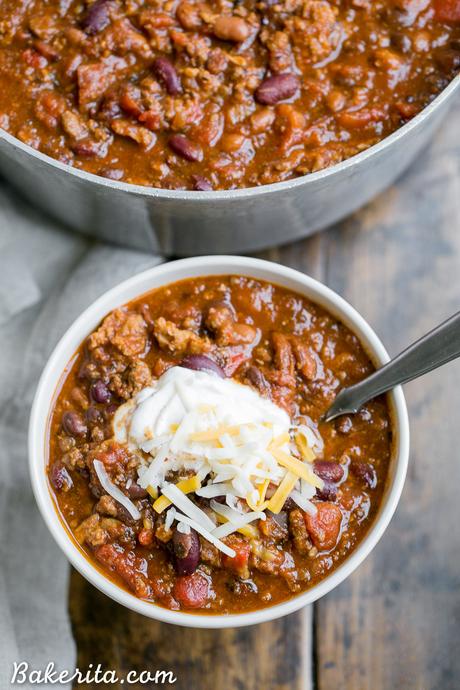 2. Paleo Chocolate Chunk Banana Bread: This Paleo Chocolate Chunk Banana Bread is sweetened only with bananas for a guiltless treat that tastes just like traditional banana bread! This is easy recipe that so many of you make all the time – it's a staple, for good reason. Who doesn't love a good slice of banana bread? Especially when it's got big chocolate chunks in it!! 😍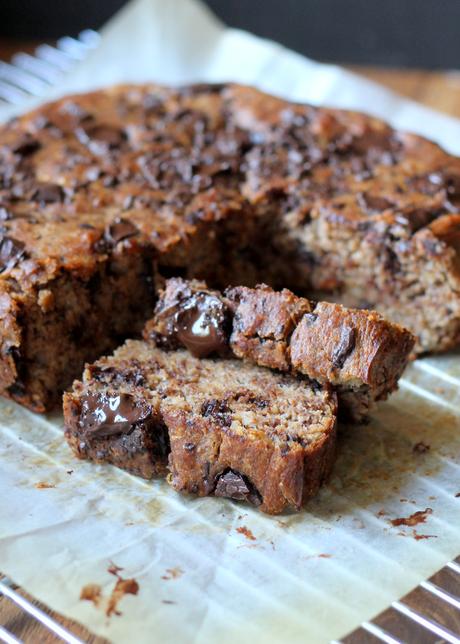 1. Homemade Twix Bars (Gluten Free, Paleo + Vegan): And sitting at #1?! This recipe for homemade Twix Bars! When you take a bite, you won't believe that this candy bar copycat is gluten-free, refined sugar free, Paleo, and vegan. I was in Costa Rica when I posted these and I remember looking at my sister and mom and telling them I had a realllly good feeling about this post. I just KNEW you would all love these Twix Bars as much as I did – they're only 6 ingredients and a bunch of you say they're even BETTER than the original. If you haven't tried them yet, you've got to see what all the hype is about.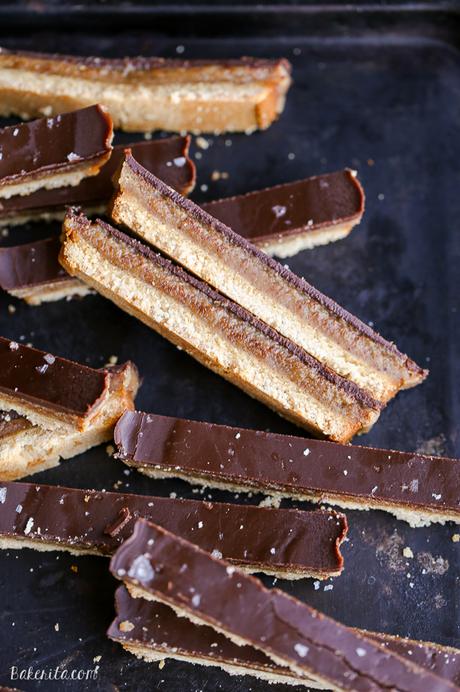 So, that's all for 2016 folks!! I seriously CANNOT believe the year is already over. Luckily, 2017 has a whole lot of goodness in store for us! I'm starting off the year in Cuba – so excited, I can't wait. I hope you all have a happy New Years Eve, and a wonderful beginning of 2017. I'll be back on the 2nd with a new recipe for you. Big hugs! ❤️
There's more where that came from!
10 Healthier Homemade Candy Recipes

Chocolate Strawberry Oatmeal (GF + Vegan)

Chocolate Covered Strawberry Brownies (Gluten Free + Paleo)

Bakerita's Top 14 Recipes of 2014