Singapore is situated in the southern part of Malaysia and is surrounded by water. It has a multi-cultural population & a tropical climate throughout the year. Singapore's land includes a total of sixty-three islands surrounding the main island; which lets tourists soak themselves more delightfully in the sun. There are a number of artificial waterfalls that allure tourists from different parts of the world to visit Singapore. For

best singapore holiday packages from Mumbai,Singapore Tour Packages from india

;
Contact Smart Holiday Shop at [email protected] or 7838398058. T

he

top 10 nightlife places in Singapore are: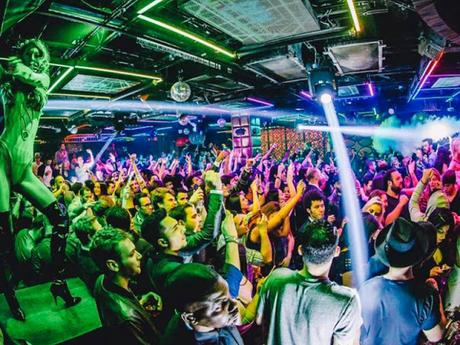 1.   Attica Nightclub- It is one of the leading lights in the city's clubbing scene especially for those who are visiting from different corners of the world. It is the main attraction for young Singaporeans. The arrangement of 2 big dance floors can accommodate around five hundred people. On weekends this place gets infamously messy & sweaty to accommodate its guests.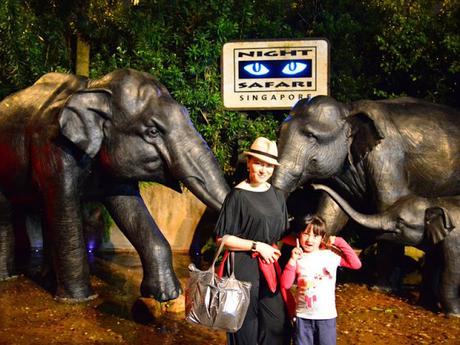 2.

  
Singapore Night Safari
- It attracts

tourists to discover the thrill of wildlife in the night hours.

Singapore Night Safari

is the world's first night safari & is one of the most adventurous spot of nightlife in the city.

The visitors are taken in a safe tram ride where they can watch wild life such as Axis Deer, Asian Rhinoceros, Bearded Pigs, Red Dholes, Cape Giraffes, Oryxes, Striped Hyena, Gir Lion, Sloth Bear & Himalayan Tahr.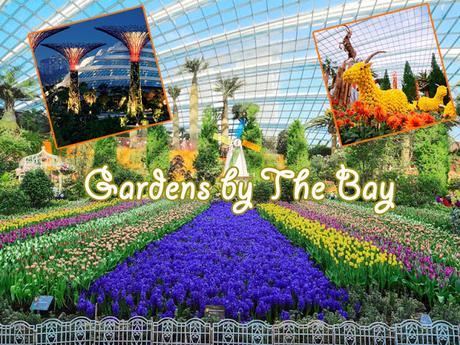 3.

  
Gardens by The Bay
- It

is a big scaled urban garden that stretches itself over hundred hectares of land area.

Gardens by The Bay is situated just next to

Marina Reservoir offering the most beautiful sparkling waterfront view along with unique illuminated tree shaped structures that adds up to the beautiful sightseeing of nightlife in the city.
[ Book Singapore Tour Packages from Delhi with Prices ]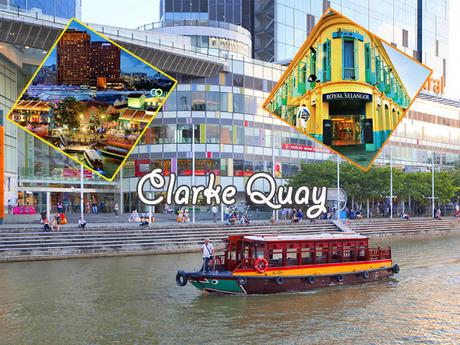 4.

  
Clarke Quay
- It is

one of the most fascinating destination during the night hours in the city. It has the country's most amazing waterside commercial point that is known for its nightclubs, trolley kiosks, waterfront recreation, classy pubs & stylish restaurants.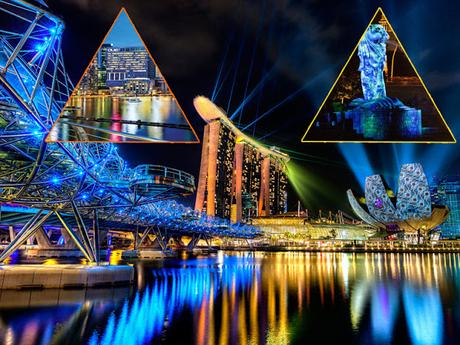 5.

  
Fountain and Laser show at Marina Bay
- It has one of the most spectacular show. The beautiful water and

light show gains huge attention from thousands of locals & tourists every day. The well-organized & mesmerizing show highlights the beauty of the Art Science Museum & the sands of Marina Bay with several colors. It is also one of the most hi tech night shows that boasts sparkling water fountains & amazing laser flashes.
Top 10 nightlife places in Singapore 
6.

  
Pub Crawl
- Pub crawl awakens your party animal. It

is a one of the most amazing nightlife experiences in the city for pub lovers. This walking tour covers free entry to one nightclub & four bars as well as complimentary shots discos. You may pre book your tour to a Pub Crawl to experience the amazing parties in the city.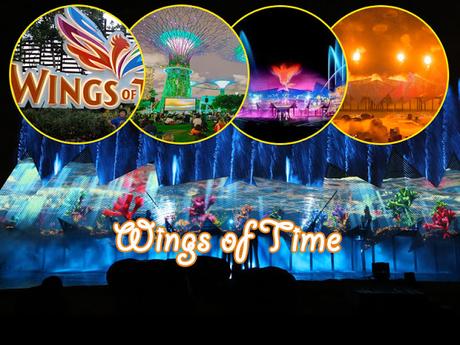 7.

  
Wings of Time
- It is a unique and amazing outdoor & award winning night show. It is situated in a big

water screen depicting a story of magical wonders & bravery. The visitors are made to watch the show adorned with music, fie effects & dashing laser shows.
[ Things to do in Singapore Malaysia on a budget ]
8.

  
Zouk Club
- Here the tourists may enjoy the Mambo nights. This place is the major attraction for dance &

music lovers. It is one of the oldest & popular club of the city.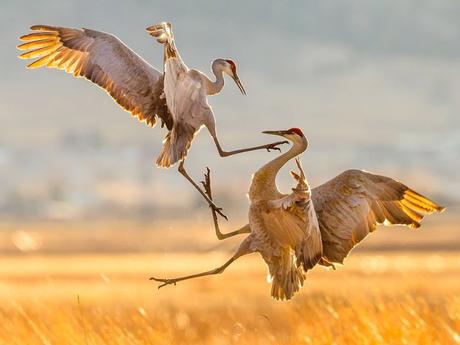 9.   Crane Dance- This place has the most beautiful water & light effects accompanied by audio visual effects in Sentosa's waterfront area. The main attraction of this place is that a perfect blend of music & technology is seen to be done in an artistic way.
10.
Marina Bay Sands Casino- This place is heaven for gambling lovers. You may gamble the whole night. The place is cool and happening and covers a total area of around

fifteen thousand Sq meters over a superb location with warm hospitality & exotic dining options.
More information Visit Here -  www.smartholidayshop.com