Hollywood
has been at the forefront of world cinema since production first set up home there in the early 1900s. Unsurprisingly, it has seen some of the greatest filmmakers work in its warm and sunny Californian climate. A top 10 list of the best film directors of all time would surely include the likes of Alfred Hitchcock (you can see his top 10 films here), Stanley Kubrick, John Ford and Billy Wilder. But how does the new crop compare? In modern cinema, the period following the American New Wave of the 1970s, which directors are worthy of being spoken of with the same high esteem?

10. J.J. Abrams
J.J. Abrams made a name for himself in Hollywood thanks to his screenwriting ability, creating films such as Forever Young, Taking Care of Business and Gone Fishin' before he had a hand in writing Armageddon. His first film as director was 2006's Mission Impossible III before he flexed his marketing muscles with the hugely anticipated films Star Trek and Super 8.
9. Judd Apatow
Judd Apatow quietly went about his business as a producer on many high profile, and enjoyable, comedies before his name became recognised thanks to The 40-Year-Old Virgin. He's taken on the role vacated by the Farrelly brothers and run with it. Films such as Knocked Up, Funny People, and the Apatow-produced Bridemaids have dominated the mainstream comedy film market for several years.
8. David Fincher
David Fincher's films Fight Club and Seven are two of the most popular films in best-of film polls made around the world. These films alone make him one of Hollywood's best directors but he has achieved high-quality consistency throughout his films. Even the once derided Alien 3 has turned critics around as it has aged, becoming one of the best science-fiction films of the 1990s. He most recently brought Facebook founder Mark Zuckerberg's life to the big screen in The Social Network and adapted acclaimed novel The Girl With The Dragon Tattoo.
7. James Cameron
James Cameron announced his return to filmmaking with, what has quickly become, the most successful movie ever made – Avatar, which took over four years to make. With Titanic under his belt twelve years earlier, Cameron finally solidified himself as the most commercial filmmaker in the history of Hollywood. His other classics include The Terminator and The Terminator 2, The Abyss, and True Lies.

6. Peter Jackson
Peter Jackson is now known for his three-hour epic fantasy films – his remake of King Kong and the Lord of the Rings trilogy clock in at nearly fifteen hours of entertainment. Before he became a household name he did make quirky and often dark comedy-horror films such as The Frighteners and Braindead. He'll next hit the big screen with The Hobbit.
6. Paul Thomas Anderson
Paul Thomas Anderson, is another, like Peter Jackson, who likes to make movies that break the three-hour mark. The difference is that Anderson sticks to less mainstream storylines, preferring to practice his art over commercial viability. He made the superb There Will Be Blood in 2007, but is more recognised for his ensemble films Boogie Nights and Magnolia.
5. Alexander Payne
Alexander Payne is the best character-driven director on this list. His films are beautifully constructed character pieces, usually concerning oddball or quirky men and women who seem alienated from their social circle. His greatest achievement is the brilliant Sideways, but he's also made the equally impressive About Schmidt and Election. His most recent film, The Descendants, stars George Clooney as a father trying to keep the family together after his wife has a boating accident.
4. Wes Anderson
Wes Anderson (no relation to Paul) is a director of black comedies about strange but wonderful characters often in an almost surreal setting. His debut film Bottle Rocket became a huge cult hit while Rushmore and The Royal Tenenbaums earned him critical success. He has now achieved massive commercial success with George Clooney-starring stop-motion animated film Fantastic Mr. Fox.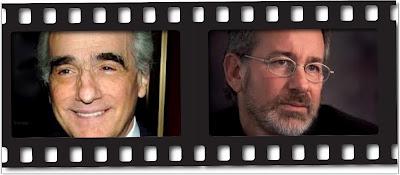 2. Martin Scorsese
There's no denying Martin Scorsese is one of the world's best auteur directors. Since he burst onto Hollywood's radar with the Robert De Niro/Harvey Keitel-starring Mean Streets, he has consistently turned out original and provocative work. Some of his most notable films include Goodfellas, The Departed, Taxi Driver, Raging Bull, Gangs of New York, and Casino.
1. Steven Spielberg
Commercial success and critical acceptance is something every filmmaker wants but few receive. Steven Spielberg achieved both. Learning his trade making television drama, he caught people's attention with the TV movie Duel. The film was so well received it was given a theatrical release. This allowed him to make his first fully-fledged feature film The Sugarland Express. What followed was a string of commercial and critical successes – Jaws, Close Encounters of The Third Kind, Raiders of the Lost Ark, E.T., Jurassic Park, Schindler's List, A.I. Artificial Intelligence, and War of the Worlds, among many others.
Daniel Stephens feeds his unhealthy obsession with the top 10 list by overseeing proceedings at Top10Films.co.uk as founder and editor.