You know, for many of us what stands between us and our dreams is the lack of resources. Also, there is a continued under-representation of women in many fields, and particularly at the highest levels, is the reason that many institutions and organizations around the world offer scholarships to women.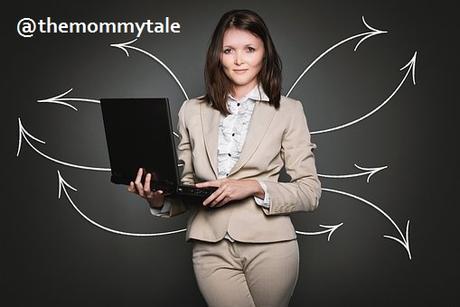 But, just being a woman won't get you a scholarship. Scholarships for Indian women are hard fought on grounds of academic performance, leadership skills, experience, commitment to the community etc.
I am about to disclose the 10 most exciting international scholarships for Indian women to study in universities abroad. I have tried to pick the ones where Indian women are eligible to apply.
I will give you a brief introduction to the scholarship and give you links where you can get the full details of eligibility, application deadlines, application procedure etc.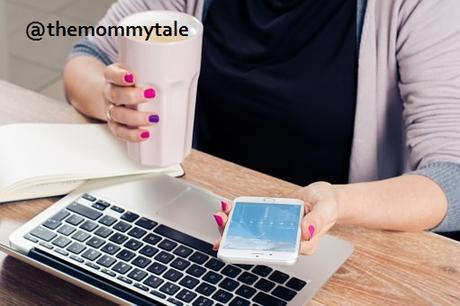 1.The American Association of University Women (AAUW)
Last year 250 awards were given
Award Amounts -
Master's/first professional degree: $18,000
Doctoral: $20,000
Postdoctoral: $30,000
Usually covers educational expenses, living expenses and dependent child expenses too. So, for those of you wondering where married women can get scholarships, you need to look at this one.
Selection is on the basis of academic achievement and demonstrated commitment to women and girls. Recipients should indicate commitment to return to their home countries after the program. Looking for potential leaders in business, government, academia, community activism, the arts, and sciences.
F or more information click here.
2.The Schlumberger Foundation - Faculty for the future Program
Last year 178 awards were given
Award Amounts - Actual costs upto $50,000 per year
Fellowships are awarded to women from developing countries to pursue PhD or Post-doctorate studies in STEM disciplines at leading universities worldwide. They are looking for women leaders who have a track record in encouraging young women into the STEM fields
Deadlines - 17th Nov
The Schlumberger Foundation click here.
www.fftf.slb.com
3. The PEO International Peace Scholarship
Award - Max $12,500 and this is need based
For international students to pursue graduate studies in US and Canada. PEO Stands for Philanthropic Educational Organization of the US. They are looking for potential leaders who will make an impact in their home countries
For information click here.
4. Zonta International - JANE M. KLAUSMAN WOMEN IN BUSINESS SCHOLARSHIP
Award - amount of US$8,000 each
Six international scholarships since they found a very low percentage of women occupy board or CEO positions in the fortune 500 companies. Application must be submitted through a Zonta club - there is one in Mumbai and one in Chennai. No age limit. Looking for women with a Demonstrated initiative, ambition and commitment to pursuing a career in business
For information click here
5. Zonta International - The Amelia Earhart Fellowship
This scheme awards 30 fellowships each year to women around the world studying at PhD level in the aerospace field. This is a golden chance of Scholarships for Indian women.
Award - worth US$10,000 each,
Looking for women with a serious interest and background in Aerospace who either have a masters in Aerospace or be registered for a full time PhD program and have completed one year
For information click here
6. Google's Women Techmakers Scholars Program
One of the amazing Scholarships for Indian women is from Google. 20 Scholarships to women studying in the field of computer science and technology at undergraduate or graduate level across the globe. Formerly called the Google Anita Borg Memorial Scholarship Program
Award - US$10,000 for those enrolled in US or $5,000 CAD (for students in Canada) or EUR 7000 (for students in Europe
Looking for women who are studying computer science, computer engineering or a closely related technical field and exemplify leadership and demonstrate passion for increasing the involvement of women in computer science
7. ADOBE INDIA WOMEN IN TECHNOLOGY SCHOLARSHIP 2018
Award - is the full tuition fee plus an internship at Adobe India
Looking for women who are enrolled as a full-time student at an Indian university for the 2018-2019 academic year either in B. Tech or Dual Degree B. Tech/M. Tech
For Information click here
8. L'Oréal-UNESCO for Women in Science Programme
Award - worth £15,000
5 international fellowships each year to women pursuing postdoctoral research in the life sciences at any UK or Irish university or research institute.
For Information click here
9.(ISC)² WOMEN'S CYBERSECURITY SCHOLARSHIPS
A scholarship for women who are planning to pursue a degree with a focus on cybersecurity or information assurance.
10.FINCAD
Award - US$10,000
This scholarship wishes to encourage and support outstanding women in the finance field, especially those specializing in the areas of derivatives in capital markets and/or financial risk management and provide them with an opportunity to contribute in this field in a meaningful manner
The scholarship is open to women of any age and citizenship who are studying Finance in an accredited graduate-level program.
Good luck to all you talented women!
This post is penned by Chetna Vasishth.

Chetna Vasishth completed her post graduate studies from XLRI, Jamshedpur and became a corporate banker. She worked with some of India's largest MNC banks for the first ten years of my professional career. She then set up and ran a training company where she trained bankers from more than 10 banks, both within India as well as overseas. She has also taught at several business schools like IIM Bangalore, NMIMS, NITIE, IIPM etc.
She now directs and host a YouTube talk show, ChetChat which is the largest Indian online talk show in the career space. In a short span of 2.5 years, ChetChat has about 160 video interviews, over 50,000 subscribers and over 2.5M views.
Social Media links
www.youtube.com/c/ChetChat101
https://www.facebook.com/chetchat101/
https://twitter.com/chetchat101
Are you a working women and looking for nice ideas to dress in office during pregnancy read here.
Do wish to join back your workplace post maternity read here.