Gabriel & Co. was a new addition to Raymond Lee Jewelers late last year, and will be one of the headlining designer brands carried at Diamonds by Raymond Lee starting in February. This brand stands out for its simple, timeless designs, its beautiful shared prong diamond pave, and its futuristic play with shanks size/shapes and spacing. Gabriel designs mostly come in 14 karat white gold, but there are a few rose pieces in there, and of course everything is customizable. But they're one of my personal favorite brands because of their incredible diamond bands. They can be worn as wedding rings, anniversary bands, or right hand rings, but one thing's for sure: they're better when you stack 'em. Like you can't stop at just one, promise. And it seems like they multiply in our showcases with new motifs and designs. So Gabriel & Co. engagement rings are a personal favorite, but they're also a huge hit on social media – especially these top 10 of 2015!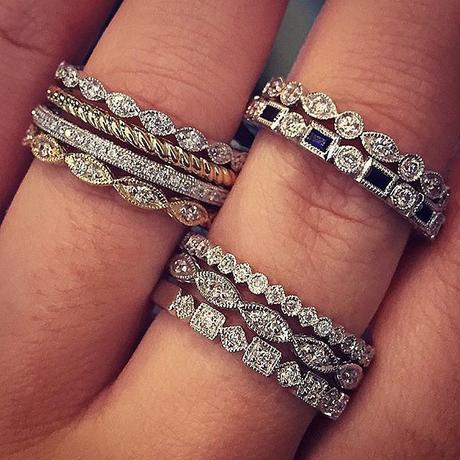 These gorgeous bands show some of the distinct textures, colors and shapes that Gabriel plays with to stunning effect.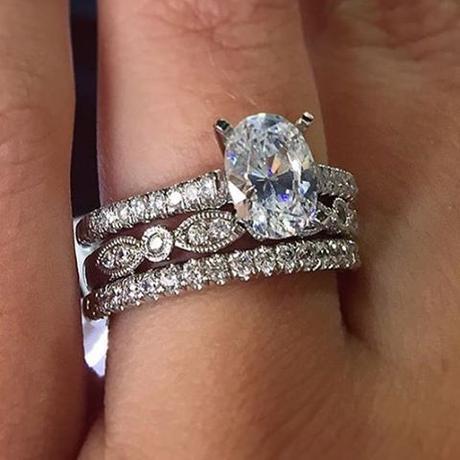 This solitaire style was set with an oval to show the versatility of this classic setting.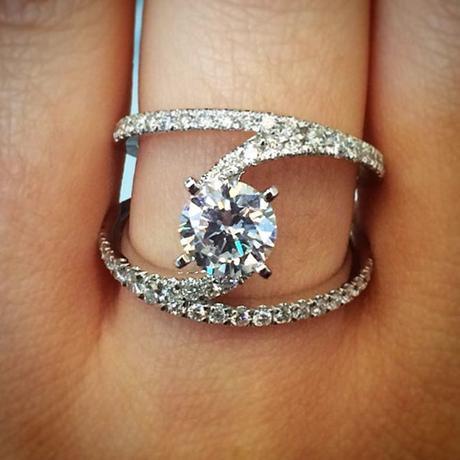 This split shank setting shows how Gabriel plays with common concepts – this doesn't look like any split shank I've ever seen before! It's a lovely white gold setting with approximately .68ctw of diamonds G-H in Color; SI2 in Clarity.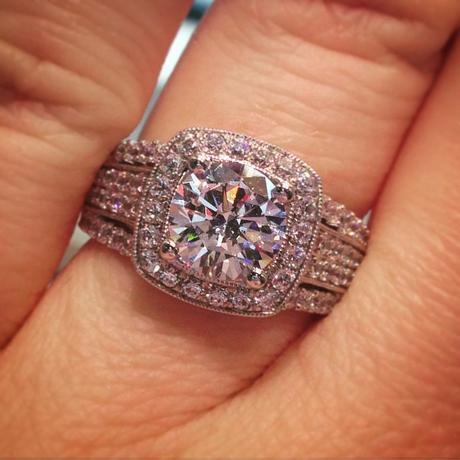 This beautiful bold triple shank is another favorite.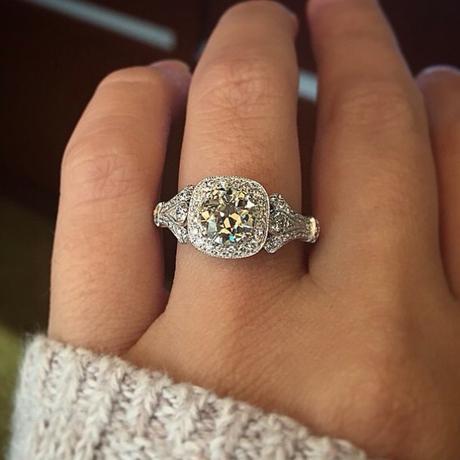 This amazing Victorian halo setting features approximately 0.42ctw Accent Diamonds GH in color and SI in clarity all set in white gold.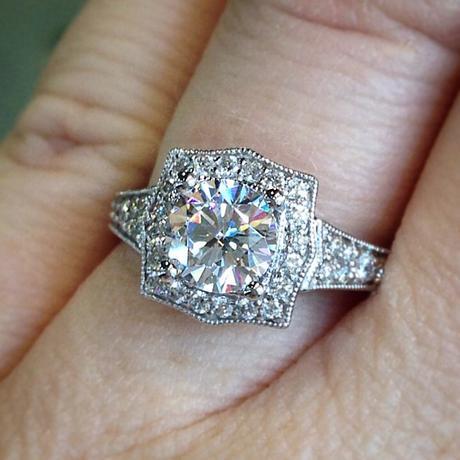 Another twist on the halo, this scalloped portrait style uses beadset pave and milgrain to create a textured, vintage style look.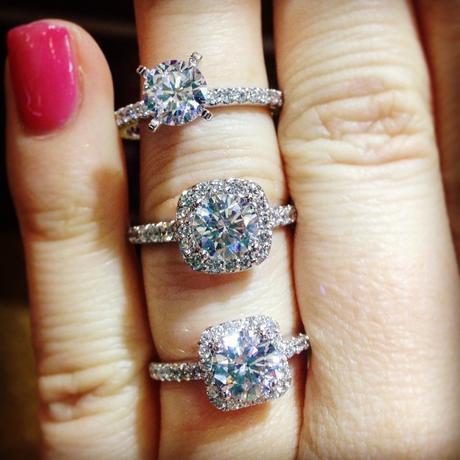 This trio shows the effect a setting can have on a diamond's appearance. All three are carbon copy cubic zirconia, yet they look totally different in each ring.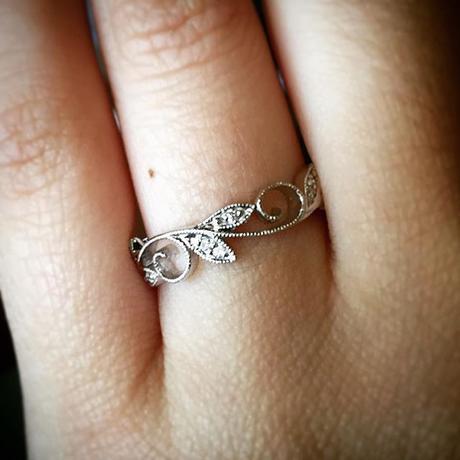 This 14 karat white gold laurel band is one of my favorite additions to any stack.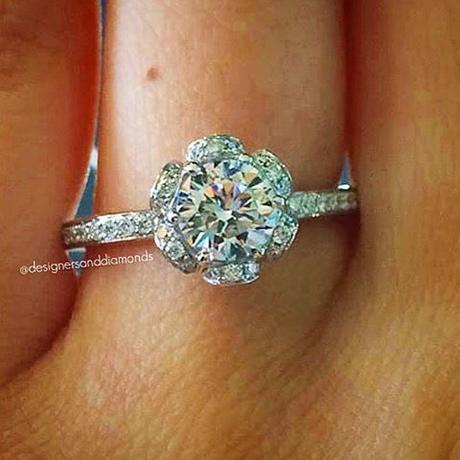 Another floral beauty (look for floral touches to explode next year!) this one uses diamond and white gold "petals" to create a flower from the center stone.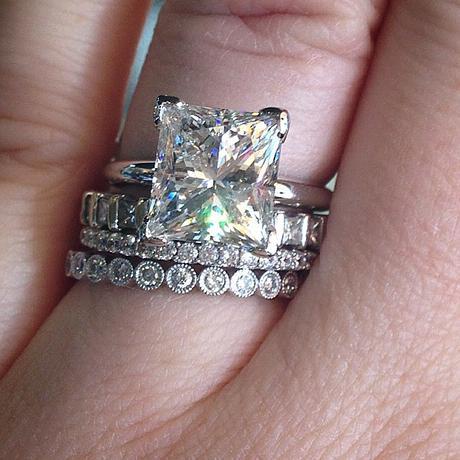 This 5 carat princess cut was just fine on its own, but I wanted to mix and match a few bands to dress it up and show how you can use Gabriel to update an existing wedding set. The princess cut band on top is a little modern, and would be a great fit for any 90's bride with this ring. I added a shared prong Gabriel eternity band and a milgrain bezel set Gabriel "bubble" band to soften things up and add some texture, and I'm obsessed with the results.