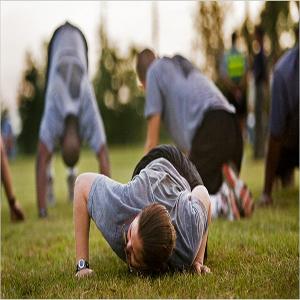 Fitness apps are perfect to keep track of your dieting and healthy lifestyle much easier and simpler, whether it's allowing for you to track your mileage when you run or calories you eat per day.
There are tons of fitness apps out there that are great for your well-being. In fact, here are the top ten fitness apps so you can stay fit and healthy around the clock.
GymPact: This iOS only app has an interesting concept, which is making sure you don't skip out on your gym time by paying you for your time! That's right, this app will pay you to exercise.
Fitness Buddy: This Android app offers over 300 different kinds of exercises. This one happens to be a must-have app for your fitness endeavors.
Pocket Yoga: When you need to wrap up your fitness with some stretching or simply want some low-impact exercising, Pocket Yoga is the perfect companion with 27 different stretches for you. Available for iOS.
Teemo:This iOS app rewards team-effort (having friends who are also exercising is key) and the app also focuses on smaller fitness routines for better overall health.
Zombies, Run! 2: Another Android based app, this one combines zombie apocalypse role-playing elements with real-life running and jogging.
Fitocracy:This is both a fitness social network and it comes fully loaded with a robust tracking system. Available for iOS and Android.
Nike Training Club: Another app available for iOS and Android, this one allows you to build your own personalized goals and workouts to track.
Couch To 5k: For those who need some extra motivation, this app is perfect because it helps you work out in reasonable intervals until you can achieve a 5k run on your own. Available for Android devices.
Fooducate: Part of fitness is also eating healthy and this app will help you understand food labels and pick the right kinds of food. Available for iOS and Android.
FatSecret Calorie Counter: Another food app for Android users, this app is great for tracking, comparing, and analyzing your entire calorie intake so you can be healthier and truly commit to a diet.