Fun Engagement Ring Facts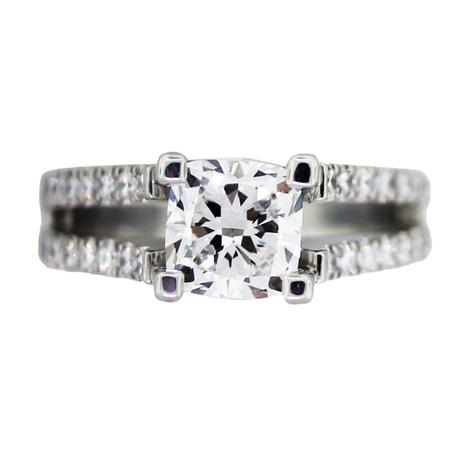 This cushion cut makes a perfect addition to any of the facts below!
Our friends at Simply Bridal have outdone themselves with another fun infographic. This week, we're sharing their chart outlining the top 10 engagement ring facts and trends. We're sparkle-savvy around here, and we always like learning little tidbits of information, watching the hottest new trends make their way to our showcases, and passing the knowledge along to you (so those shiny stunners end up on very important fingers!) Our favorite facts: that grooms take their time to make sure the ring is just right (3 months is nothing compared to a lifetime of happiness!), that brides aren't shy when it comes to shopping (stop by, we love to play dress up #hinthint), and that most guys still get down on bended knee. Read on for the rest!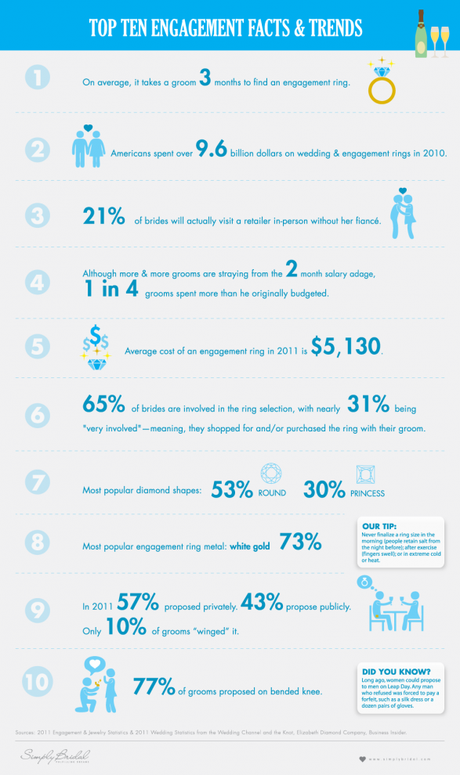 by SimplyBridal.Browse more data visualization.