Oh the emerald cut. The elegance. The simplicity. The necessary perfection! This diamond shape is perfectly suited to those who prefer the simple things in life – simply, luxurious, that is. While the emerald cut's sparse facets give it a clean, less flashy look, they come with caveats. Fewer facets means less room for flaws to hide. So for an emerald cut to be good, it really has to be gooooood. That means superior clarity, it means a better color, and – without a doubt – it requires a cut grade above the rest. With an emerald cut, what you see is what you get. So when one really mesmerizes you, you know it's doing so honestly, and with the precision of a premium diamond. Emerald cut lovers know that less is more – as long as what's left is nothing but the best. And this year, 10 stood out above the rest.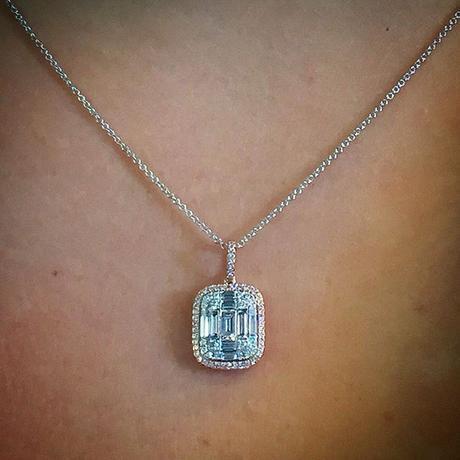 This Simon G. mosaic pendant  features just one little emerald cut, surrounded by tiny baguettes and round brilliants to create a beautiful look at a small price.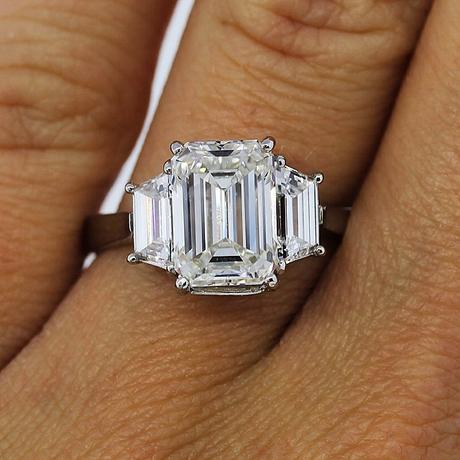 This beautiful three stone emerald cut features a stunning 3.02ct F color, VVS2 flanked by two perfectly matched trapezoid cut diamonds (that add another 1.50ctw to the diamond weight.)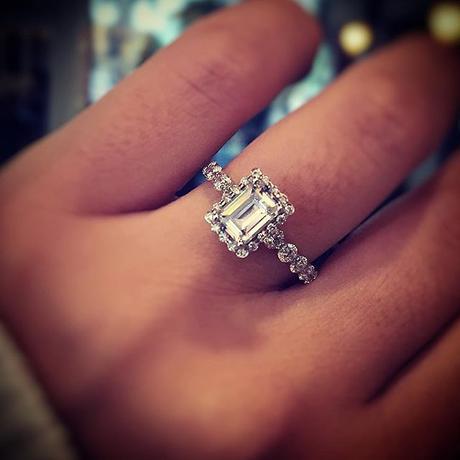 This Simon G halo uses round brilliants weighing approximately .67ctw to create interest and contrast against the center stone.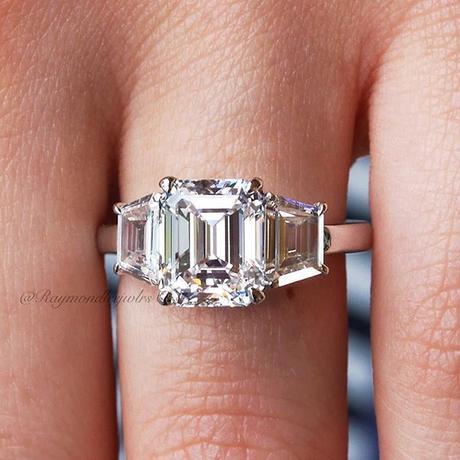 Another beautiful three stone, this one is a 4 carat L/M color with a VS clarity and two large trapezoid cut diamonds weighing .71 ctw.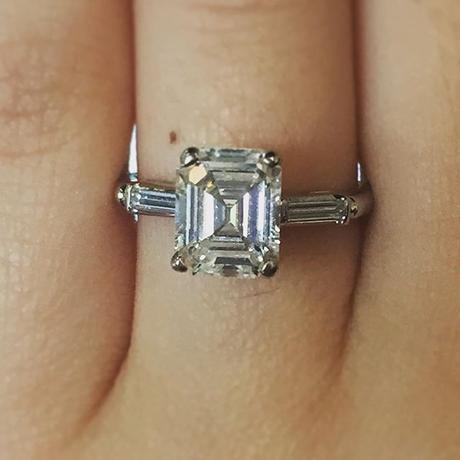 This emerald cut ring features a 1.78ct Emerald Cut Diamond, Diamond is E in color and VS2 in clarity. The two thin baguettes add about .20 ctw to the ring.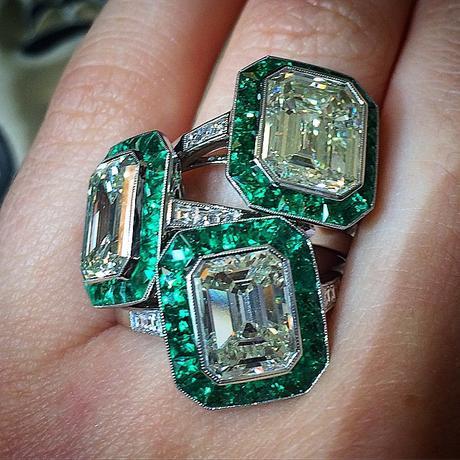 This trio of emerald cut diamonds features emerald halos. We love creating this style of ring, because it's so Art Deco, so fabulous, and adds a pop of color to this classic style. These three feature 3.15, 4.12, and 2.51 ct center stones.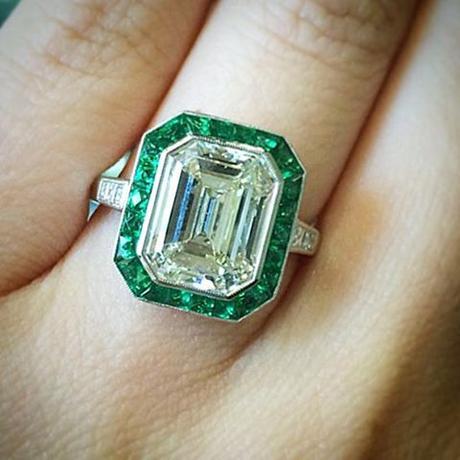 This solo shot of one of the rings gets us even closer to the fine details of this setting!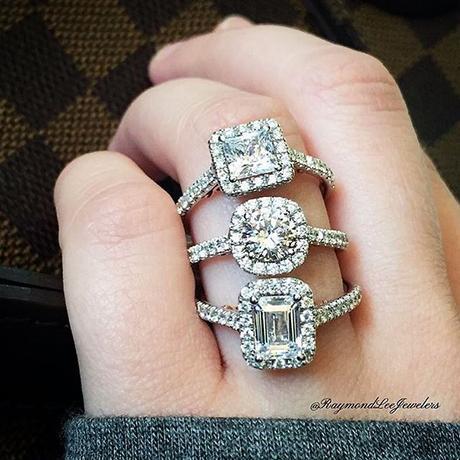 This trio of Uneek rings features rose gold accents in the gallery, which you can just see peeking out of the profile on this shot!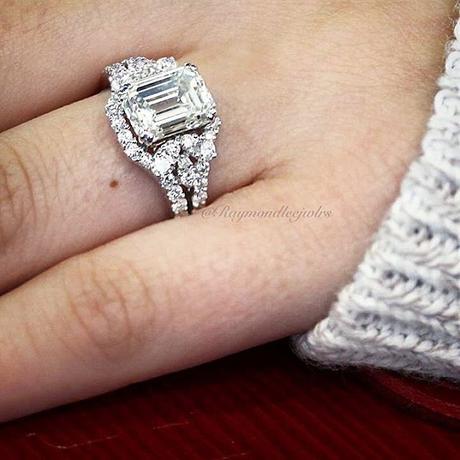 This emerald cut gets a boost from an iced out setting. The 1.02ctw of Round Brilliant Diamonds (G in color and SI in clarity) add glitz to the lovely GIA Certified 3ct Emerald Cut Diamond Center. Diamond is M in color and VS2 in clarity.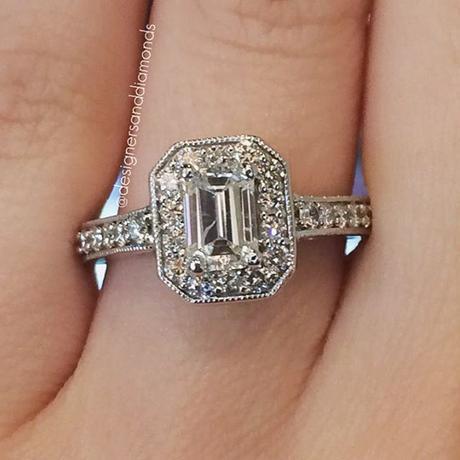 Finally, this beautiful emerald cut was an Approximately 0.85ct Emerald Cut Diamond, Diamond is G/H in color and SI3 in clarity, with .52ctw in accent diamonds. This one sold, but we can easily recreate it!