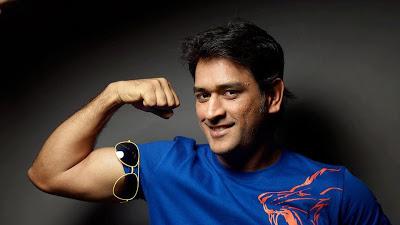 10. M.S Dhoni
Mahendra Singh Dhoni ( commonly known as M. S. Dhoni; born 7 July 1981) is an Indian cricketerand the current captain of the Indian national cricket team in limited-overs formats. An attacking right-handed middle-order batsman and wicket-keeper, he is widely regarded as one of the greatest finishers in limited-overs cricket. He made hisOne Day International (ODI) debut in December 2004 against Bangladesh, and played his first Test a year later against Sri Lanka.
Dhoni holds numerous captaincy records such as most wins by an Indian captain in Tests and ODIs, and most back-to-back wins by an Indian captain in ODIs. He took over the ODI captaincy from Rahul Dravid in 2007 and led the team to its first-ever bilateral ODI series wins in Sri Lanka and New Zealand. Under his captaincy, India won the 2007 ICC World Twenty20, the CB Series of 2007–08, the 2010 Asia Cup, the 2011 ICC Cricket World Cup and the 2013 ICC Champions Trophy. In the final of the 2011 World Cup, Dhoni scored 91 not out off 79 balls to take India to victory for which he was awarded the Man of the Match. In June 2013, when India defeated England in the final of the Champions Trophy in England, Dhoni became the first captain to win all three ICC limited-overs trophies (World Cup, Champions Trophy and the World Twenty20). After taking up the Test captaincy in 2008, he led the team to series wins in New Zealand and West Indies, and the Border-Gavaskar Trophy in 2008, 2010 and 2013. In 2009, Dhoni also led the Indian team to number one position for the first time in the ICC Test rankings. In 2013, under his captaincy, India became the first team in more than 40 years to whitewash Australia in a Test series. In the Indian Premier League, he captained the Chennai Super Kings to victory at the 2010 and 2011 seasons, along with wins in the 2010 and 2014 editions of Champions League Twenty20. He announced his retirement from Tests on 30 December 2014.
Dhoni holds the post of Vice-President of India Cements Ltd., after resigning from Air India. India Cements is the owner of the IPL team Chennai Super Kings, and Dhoni has been its captain since the first IPL season. Dhoni is the co-owner of Indian Super League team Chennaiyin FC.
Dhoni has been the recipient of many awards, including the ICC ODI Player of the Year award in 2008 and 2009 (the first player to win the award twice), the Rajiv Gandhi Khel Ratna award in 2007 and the Padma Shri, India's fourth highest civilian honour, in 2009. He was named as the captain of ICC World Test XI and ICC World ODI XI teams for 2009. The IndianTerritorial Army conferred the honorary rank of Lieutenant Colonel to Dhoni on 1 November 2011. He is the second Indian cricketer after Kapil Dev to have received this honor. In 2011, Time magazine included Dhoni in its annual Time 100 list as one of the "Most Influential People in the World." In 2012, SportsPro rated Dhoni as the sixteenth most marketable athlete in the world. In June 2015, Forbes ranked Dhoni at 23rd in the list of highest paid athletes in the world, estimating his earnings at US$31 million.
9. Shane Warne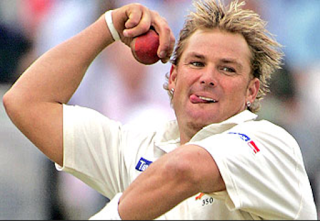 Shane Keith Warne (born 13 September 1969) is an Australian former international cricketer, widely regarded as one of the best bowlers in the history of the game. He was named one of the Wisden Cricketers of the Year in the 1994 Wisden Cricketers' Almanack. He was the Wisden Leading Cricketer in the World 1997 (Notional Winner). He was named Wisden Leading Cricketer in the World for the year 2004 in 2005 Wisden Cricketers' Almanack. In 2000, he was selected by a panel of cricket experts as one of the five Wisden Cricketers of the Century, the only specialist bowler selected in the quintet and the only one still playing at the time. He is also a cricket commentator and a professional poker player. He officially retired from all formats in July 2013.
Warne played his first Test match in 1992, and took over 1000 international wickets (in Tests and One-Day Internationals), second to this milestone after Sri Lanka's Muttiah Muralitharan. Warne's 708 Test wickets was the record for the most wicketstaken by any bowler in Test cricket, until it was also broken by Muralitharan on 3 December 2007. A useful lower-order batsman, Warne also scored over 3000 Test runs, and he holds the record for most Test runs without a century. His career was plagued by scandals off the field; these included a ban from cricket for testing positive for a prohibited substance, charges of bringing the game into disrepute by accepting money from bookmakers, and sexual indiscretions.
As well as the Australian National Cricket Team, he also played Australian domestic cricket for his home state of Victoria, and English domestic cricket for Hampshire. He was captain of Hampshire for three seasons, from 2005 to 2007.
He retired from international cricket in January 2007, at the end of Australia's 5–0 Ashes series victory over England. Three other players integral to the Australian team at the time, Glenn McGrath, Damien Martyn and Justin Langer, also retired from Tests at the same time which led some, including the Australian captain, Ricky Ponting, to declare it the "end of an era".
Following his retirement from international cricket, Warne played a full season at Hampshire in 2007. He had been scheduled to appear in the 2008 English cricket season, but in late March 2008 he announced his retirement from playing first-class cricket in order to be able to spend more time pursuing interests outside of cricket. In March 2008, Warne signed to play in the Indian Premier League for the Jaipur team, Rajasthan Royals in the first edition of the tournament, where he played the roles of both captain and coach. He led his team to victory against the Chennai Super Kings in a cliffhanger of a final match on 1 June 2008.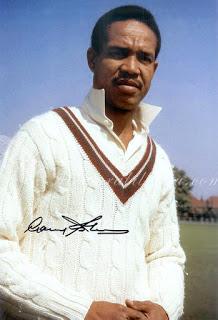 8.Garry Sobers
Sir Garfield St Aubrun Sobers, AO, OCC (born 28 July 1936), also known as Gary or Garry Sobers, is a former cricketer who played for the West Indies between 1954 and 1974, and is widely considered to be cricket's greatest all-rounder.
Born in Bridgetown, Barbados, Sobers made his first-class debut for the Barbados cricket team at the age of 16 in 1953, and his Test debut for the West Indies the following year. Originally playing mainly as a bowler, he was soon promoted up thebatting order. Against Pakistan in 1958, Sobers scored his maiden Test century, progressing to 365 not out and establishing a new record for the highest individual score in an innings, which was not broken until Brian Lara scored 375 in 1994. He was made captain of the West Indies in 1965, a role which he would hold until 1972. He would also captain a Rest of the World XIduring their 1970 tour of England.
Overall, Sobers played 93 Tests for the West Indies, scoring 8032 runs at an average of 57.78, and taking 235 wickets at anaverage of 34.03. He has the fourth highest batting average in Test cricket in the list of cricketers with more than 5,000 runs.

In his 383 first-class matches, he scored over 28,000 runs and took over 1000 wickets, having spent time with 

South Australia

and 

Nottinghamshire

 towards the end of his career. Sobers was 

knighted

 by 

Queen Elizabeth II

 in 1975 for his 

services to cricket

. He became a dual Barbadian-Australian citizen through marriage in 1980.

 By an act of 

Parliament

 in 1998, Sobers was named as one of the ten 

National Heroes of Barbados
7. Rahul Dravid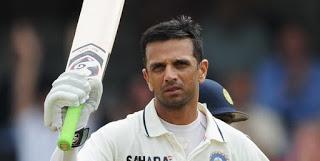 Rahul Dravid ( born 11 January 1973) is a former Indian cricketer and captain, widely regarded as one of the greatest batsmen in the history of cricket. Born in a Marathi family, he started playing cricket at the age of 12 and later represented the state team at the under-15, under-17 and under-19 levels. Hailed as The Wall, Dravid was named one of the best five cricketers of the year by Wisden Cricketers' Almanack in 2000 and received the Player of the Year and the Test Player of the Year awards at the inaugural ICC awards ceremony in 2004. In December 2011, he became the first non-Australian cricketer to deliver the Bradman Oration in Canberra.
As of October 2012, Dravid is the fourth-highest run scorer in Test cricket, after Sachin Tendulkar, Ricky Ponting and Jacques Kallis, and is only the second Indian cricketer, after Tendulkar to score 10,000 runs both in Tests and in ODIs. In 2004, after completing his century against Bangladesh in Chittagong, he became the first and the only player till date to score a century in all the ten Test-playing countries. As of October 2012, he holds the record for the most number of catches taken by a player (non-wicket-keeper) in Test cricket, with 210.
In August 2011, after receiving a surprise call in the ODI series against England, Dravid declared his retirement from ODIs as well as Twenty20 International (T20I), and in March 2012, he announced his retirement from international and first-class cricket. He appeared in the 2012 Indian Premier League as captain of the Rajasthan Royals.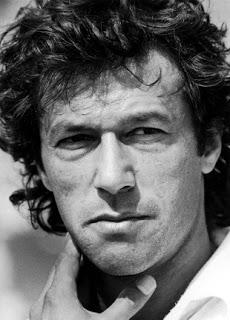 6. Imran Khan
Imran Khan Niazi (born 5 October 1952) better known as Imran Khan is a Pakistani politician, former cricketer, philanthropist,cricket commentator and former chancellor of the University of Bradford. He is also founder of the Shaukat Khanum Memorial Cancer Hospital and the Namal College, Mianwali. Khan played international cricket for two decades in the late twentieth century and, after retiring, entered politics.
Khan was Pakistan's most successful cricket captain, leading his country to victory at the 1992 Cricket World Cup, playing for the Pakistani cricket team from 1971 to 1992, and serving as its captain intermittently throughout 1982–1992. After retiring from cricket at the end of the 1987 World Cup in 1988, owing to popular demand he was requested to come back by the president of Pakistan Zia ul Haq to lead the team once again. At the age of 39, Khan led his team to Pakistan's first and only One Day World Cup victory in 1992. With 3807 runs and 362 wickets in Test cricket, he is one of eight world cricketers to have achieved an 'All-rounder's Triple' in Test matches. On 14 July 2010, Khan was inducted into the ICC Cricket Hall of Fame.
5. Ricky Ponting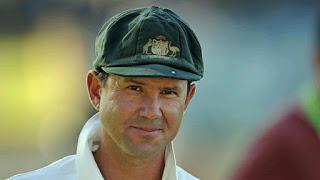 Ricky Thomas Ponting

,

AO

(born 19 December 1974), nicknamed

Punter

, is an Australian former cricketer who was captain of the

Australia national cricket team

during its 'golden era'; between 2004 and 2011 in

Test cricket

and 2002 and 2011 in

One Day International

cricket. He is a specialist right-handed

batsman

, slips and close catching fielder, as well as a very occasional

bowler

. Ponting holds the incredible record of being the only cricketer in the history of

Test cricket

to be a part of 100 Test match wins. He has scored the most runs between the interval of his Debut in 1996 and retirement in 2012. Thus, fittingly named "Cricketer of the decade 2000". He led Australia to victory at the 2003 and 2007

Cricket World Cups

and was also a member of the

1999 World Cup

winning team under

Steve Waugh
He represented the Tasmanian Tigers in Australian domestic cricket, the Hobart Hurricanes in Australia's domestic T20competition the Big Bash League, and played in the Indian Premier League with the Kolkata Knight Riders in 2008. He is widely considered by many to be one of the best batsmen of the modern era, after Sachin Tendulkar of India and Brian Lara of the West Indies. On 1 December 2006, he reached the highest rating achieved by a Test batsman in the last 50 years.
Ponting made his first-class debut for Tasmania in November 1992, when just 17 years and 337 days old, becoming the youngest Tasmanian to play in a Sheffield Shield match. However, he had to wait until 1995 before making his One Day International (ODI) debut, during a quadrangular tournament in New Zealand in a match against South Africa. His Test debut followed shortly after, when selected for the first Test of the 1995 home series against Sri Lanka in Perth, in which he scored 96. He lost his place in the national team several times in the period before early-1999, due to lack of form and discipline, before becoming One Day International captain in early-2002 and Test captain in early-2004.
After being involved in over 160 Tests and 370 ODIs, Ponting is Australia's leading run-scorer in Test and ODI cricket. He is one of only four players (along with Sachin Tendulkar, Rahul Dravid and Jacques Kallis) in history to have scored 13,000 Test runs. Statistically, he is one of the most successful captains of all time, with 48 victories in 77 Tests between 2004 and 31 December 2010. As a player, Ricky Ponting is the only cricketer in history to be involved in 100 Test victories. Ponting also holds the record to have been involved in the most ODI victories as a player, with 262 wins.
On 29 November 2012 Ponting announced his retirement from Test cricket, the day before he would play in the Perth Test against South Africa. This was his 168th and last Test appearance, equalling the Australian record held by Steve Waugh.

Ricky Ponting retired on 3 December 2012 with a Test batting average of 51.85.

 He continued to play cricket around the world. In February 2013 it was announced that he would be captaining the 

Mumbai Indians

 team in the 

Indian Premier League

 and in March 2013 he was announced as the first international franchise player for the 

Caribbean Premier League

 Later that month it was revealed by Ponting that this would be his last season playing cricket, as at the end of the competition he would be retiring from all forms of the game.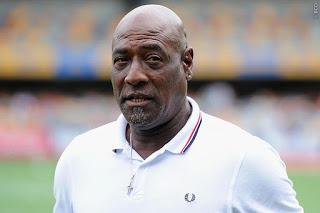 4.Viv Richards
Sir Isaac Vivian Alexander Richards, KNH, OBE (born 7 March 1952), known as Viv Richards, is a former West Indiancricketer. He is regarded as one of the greatest batsmen of all time. Richards was voted one of the five Cricketers of the Century by a 100-member panel of experts in 2000, along with Sir Donald Bradman, Sir Garfield Sobers, Sir Jack Hobbsand Shane Warne.
In one-day cricket, Richards was judged by Wisden Cricketers' Almanack to have played the best ODI innings of all time. In December 2002, he was chosen by Wisden as the greatest One Day International (ODI) batsman of all time, as well as the third greatest Test batsman of all time, after Sir Don Bradman and Sachin Tendulkar.
Overall, Richards scored 8,540 runs in 121 Test matches at an average of 50.23, including 24 centuries. As a captain, he won 27 of 50 Test matches and lost only 8. He also scored nearly 7,000 runs in One Day Internationals and more than 36,000 in first-class cricket. Knighted for his contributions to cricket, today Richards is an occasional cricket commentator and team mentor.
3. Brian Lara
Brian Charles Lara, TC, OCC, AM (born 2 May 1969) is a former Trinidadian international cricket player. He is widely acknowledged as one of the greatest cricketers of all-time. He topped the Test batting rankings on several occasions and holds several cricketing records, including the record for the highest individual score in first-class cricket, with 501 not out forWarwickshire against Durham at Edgbaston in 1994, which is the only quintuple hundred in first-class cricket history.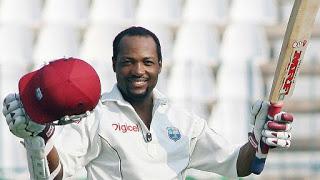 Lara also holds the record for the highest individual score in a Test innings after scoring 400 not out against England atAntigua in 2004. He is the only batsman to have ever scored a hundred, a double century, a triple century, a quadruple century and a quintuple century in first class games over the course of a senior career. Lara also shares the test record of scoring the highest number of runs in a single over in a Test match, when he scored 28 runs off an over by Robin Peterson of South Africa in 2003 (matched in 2013 by Australia's George Bailey).
Lara's match-winning performance of 153 not out against Australia in Bridgetown, Barbados in 1999 has been rated byWisden as the second best batting performance in the history of Test cricket, next only to the 270 runs scored by Sir Donald Bradman in The Ashes Test match of 1937. Muttiah Muralitharan, rated as the greatest Test match bowler ever by Wisden Cricketers' Almanack, and the highest wicket-taker in both Test cricket and in One Day Internationals (ODIs), has hailed Lara as his toughest opponent among all batsmen in the world. Lara was awarded the Wisden Leading Cricketer in the World awards in 1994 and 1995

and is also one of only three cricketers to receive the prestigious 

BBC Overseas Sports Personality of the Year

, the other two being 

Sir Garfield Sobers

 and 

Shane Warne
Brian Lara was appointed honorary member of the Order of Australia on 27 November 2009. On 14 September 2012 he was inducted to the ICC's Hall of Fame at the awards ceremony held in Colombo, Sri Lanka as a 2012–13 season inductee along with Australians Glenn McGrath and former England women all-rounder Enid Bakewell. In 2013, Lara received Honorary Life Membership of the MCC becoming the 31st West Indian to receive the honor.
Brian Lara is popularly nicknamed as "The Prince of Port of Spain" or simply "The Prince". He has the dubious distinction of playing in the second highest number of test matches (63) in which his team was on the losing side, just behind Shivnarine Chanderpaul (68).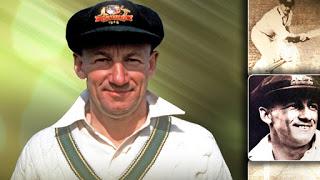 2. Don Bradman
Sir Donald George "Don" Bradman, AC (27 August 1908 – 25 February 2001), often referred to as "The Don", was an Australian cricketer, widely acknowledged as the greatest batsman of all time. Bradman's career Test batting average of 99.94 is often cited as the greatest achievement by any sportsman in any major sport.
The story that the young Bradman practised alone with a cricket stump and a golf ball is part of Australian folklore.

Bradman's meteoric rise from 

bush

 cricket to the 

Australian

 Test team took just over two years. Before his 22nd birthday, he had set many records for top scoring, some of which still stand, and became Australia's sporting idol at the height of the 

Great Depression
During a 20-year playing career, Bradman consistently scored at a level that made him, in the words of former Australia captainBill Woodfull, "worth three batsmen to Australia". A controversial set of tactics, known as Bodyline, was specifically devised by the England team to curb his scoring. As a captain and administrator, Bradman was committed to attacking, entertaining cricket; he drew spectators in record numbers. He hated the constant adulation, however, and it affected how he dealt with others. The focus of attention on his individual performances strained relationships with some team-mates, administrators and journalists, who thought him aloof and wary. Following an enforced hiatus due to the Second World War, he made a dramatic comeback, captaining an Australian team known as "The Invincibles" on a record-breaking unbeaten tour of England.
A complex, highly driven man, not given to close personal relationships, Bradman retained a pre-eminent position in the game by acting as an administrator, selector and writer for three decades following his retirement. Even after he became reclusive in his declining years his opinion was highly sought, and his status as a national icon was still recognised—more than 50 years after his retirement as a Test player, in 2001, Prime Minister John Howard of Australia called him the "greatest living Australian". Bradman's image has appeared on postage stamps and coins, and a museum dedicated to his life was opened while he was still living. On the centenary of his birth, 27 August 2008, the Royal Australian Mint issued a $5 commemorative gold coin with Bradman's image, and on 19 November 2009, he was inducted into the ICC Cricket Hall of Fame.
1. Sachin Tendulkar (The Cricket GOD)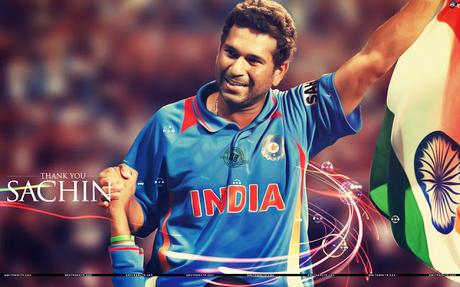 Sachin Ramesh Tendulkar (born 24 April 1973) is a former Indian cricketer and captain, widely regarded as one of the greatest batsmen of all time. He took up cricket at the age of eleven, made his Test debut on 15 November 1989 against Pakistan in Karachi at the age of sixteen, and went on to represent Mumbai domestically and Indiainternationally for close to twenty-four years. He is the only player to have scored one hundred international centuries, the first batsman to score a double century in a One Day International, the holder of the record for the number of runs in both ODI andTest cricket, and the only player to complete more than 30,000 runs in international cricket.
In 2002 just half way through his career, Wisden Cricketers' Almanack ranked him the second greatest Test batsman of all time, behind Don Bradman, and the second greatest ODI batsman of all time, behind Viv Richards. Later in his career, Tendulkar was a part of the Indian team that won the 2011 World Cup, his first win in six World Cup appearances for India.

He had previously been named "Player of the Tournament" at the 

2003 edition of the tournament

, held in South Africa. In 2013, he was the only Indian cricketer included in an all-time Test World XI named to mark the 150th anniversary of 

Wisden Cricketers' Almanack
Tendulkar received the Arjuna Award in 1994 for his outstanding sporting achievement, the Rajiv Gandhi Khel Ratna award in 1997, India's highest sporting honour, and the Padma Shri and Padma Vibhushan awards in 1999 and 2008, respectively, India's fourth and second highest civilian awards. After a few hours of his final match on 16 November 2013, the Prime Minister's Office announced the decision to award him the Bharat Ratna, India's highest civilian award.

He is the youngest recipient to date and the first ever sportsperson to receive the award. He also won the 2010 

Sir Garfield Sobers Trophy

 for cricketer of the year at the ICC awards.

 In 2012, Tendulkar was nominated to the 

Rajya Sabha

, the upper house of the 

Parliament of India

 He was also the first sportsperson and the first person without an aviation background to be awarded the honorary rank of 

group captain

 by the 

Indian Air Force

 In 2012, he was named an Honorary 

Member of the Order of Australia
In December 2012, Tendulkar announced his retirement from ODIs. He retired from Twenty20 cricket in October 2013

and subsequently announced his retirement from all forms of cricket,

retiring on 16 November 2013 after playing his

200th and final Test match

, against the 

West Indies

 in Mumbai's 

Wankhede Stadium

 Tendulkar played 664 international cricket matches in total, scoring 34,357 runs.