Top 10 best super-foods to make your skin glow in winter : Winters are quite rough for the skin. Most people suffer from problems like dry and flaky skin, cracked lips, skin irritation and itchiness as well as dull complexion. The low temperature, low humidity, dryness in the air, dry winds and most importantly, indoor heating can take a toll on the skin of the face, lips as well as other parts of the body. Applying moisturizer can help in healing the winter problems to quite a bit. In fact various kinds of natural face packs and masks can also be used for keeping the skin soft, supple and healthy during the winter months.
Along with a thorough skin care regimen, it is also important to eat healthy during winters. You might not know that proper diet helps in keeping the skin in good condition even in the winters. You can flaunt glowing and radiant skin in the winter months with some super foods. Mentioned below find 10 best super foods which can help in having a glowing and radiant skin in the winters: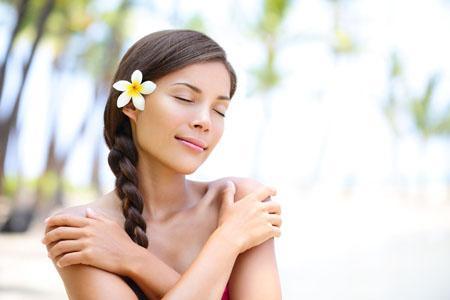 1. Avocadoes
Avocados help in obtaining healthy winter radiance. The reason for this is that this fruit has abundant contents of healthy vitamins, including Vitamin A, E and C. Not only this, avocados are also high in mono-saturated fats and folic acid. Minerals like magnesium and potassium are also abundantly found in avocados. You might not know, but all the vitamins and minerals that have been mentioned above are great for skin health. The fruit can be consumed directly. In fact the ripe flesh of avocado can also be used in a face pack and applied on the skin. To this add a teaspoon of honey and olive oil for better results. Last but not the least; avocado oil can also be used on the body for massaging during the dry and cold winter season.
Also Read : Ways To Get Rid Of Pimples
2. Carrots
Though now carrots are available all the year round, it is actually a winter vegetable. Eating carrots can help in providing a glowing and radiant skin in winters. Carrots are rich sources of lycopene and they help in preventing damage from the sun considerably. Not only this, carrots are also considered to be great sources of vitamin A and antioxidants. The antioxidants help in minimizing free radical damage, thus protecting the skin. Vitamin A helps in dealing with problems of wrinkles and other signs of aging and also deals with stubborn scars. Overall, the skin remains protected and safe from damages along with having great winter glow.
3. Spinach
Spinach is a leafy green vegetable that has innumerable health benefits. It helps in boosting overall health as the vegetable contains many useful nutrients for the body. In fact spinach has shown to have great effects in treating the problems of dry skin and making it glow even during the rough winter months. Some of the nutrients which are present in spinach include vitamin A, iron and vitamin C. Spinach is also rich in antioxidants, which help in providing protection from free radical damage. Overall skin health is improved and enhanced by manifold times by eating spinach in any way you like.
Also Read : Get Rid Of Dry Skin Naturally 
4. Grapefruits
Skin care in winter can be handled really well by grapefruits. It is needless to say that this amazing fruit is not only juicy and tasty, but it has many great benefits for the skin as well. Grapes have high contents of vitamin C and this vitamin helps in combating various kinds of skin problems with ease. Free radical damage is also restricted by grapes. Along with vitamin C, the fruit also has lycopene and this compound provides skin protection from sun damage and various signs of aging. Grapes also contain potassium and this mineral combats problems like UV damage, age spots and wrinkles. Amino acids in grapes help in making the skin soft and supple. Grapes can be eaten directly. Some people also like to have grapefruit juice. An excellent face mask can also be prepared from grapes for winter skin care regimen. Mix oatmeal powder, honey and grapefruit juice to make a face mask and apply the same on the face in winters.
5. Olive oil
Many people have started using olive oil in general cooking at home as this oil is great for the heart and overall health. The oil has a major role in making the skin look youthful and glowing. Olive oil is rich in antioxidants and thus the harmful effects of free radicals can be combated with this oil. Natural hydration and moisturization is taken care of by vitamin A, healthy fatty acids and vitamin E of olive oil. Aging signs like wrinkles and fine lines can be easily taken care of by the use of olive oil on skin. The skin gets a healthy glow with the use of olive oil. Along with being used in cooking, olive oil can also be massaged on skin for keeping it healthy and radiant.
Also Read : Heal Pimples Naturally 
6. Salmon
Salmon is one among the many useful fishes for the body. Salmon has high contents of vitamin D and omega-3 fatty acids. Omega-3 fatty acids help in regulating productivity hormones and improve blood flow in the body. In women, hormone levels get a boost with balanced omega-3 acids in the body. This component is also important for maintaining healthy skin in people. Vitamin D as well as omega-3 fatty acids are great for the skin and helps in keeping it healthy and radiant. Eating salmon in winters will help in keeping the skin smooth and supple, away from dryness and roughness. Salmon can be cooked in various manners; try the kind you like best.