Spring Cleaning may leave you wondering where you should even start. The best thing to do is make a list of things that you need to target. Once you prioritize your Spring Cleaning chores, you can head into the bathroom armed with all of the necessary supplies. Time to tackle the bathroom!
Avoiding Spring Cleaning is one of the fastest ways to have one of the most unpopular bathrooms on the block. Frankly, nobody wants to win this award. Here are the Top 10 Bathroom Spring Cleaning Tips.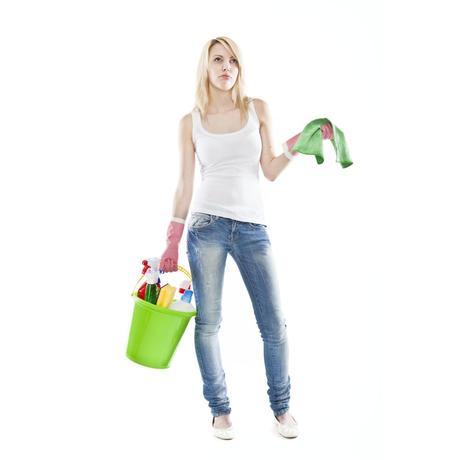 Spring Cleaning Bathroom Checklist
1. Toilet Deep Cleaning
Let's stop beating around the bush. The thing that everybody hates to clean; the commode. Pour some bleach into your toilet bowl and let it sit overnight. This should help loosen up stains and crud. You can remove rust stains using a pumice stone. If you are experiencing any problems with your toilet, you should review this Troubleshooting Guide.

2. Out with the Old, In with the New
Spring cleaning means getting rid of all of the extra and unnecessary items that have found a way into your bathroom. Get rid of clothes, towels, and wash cloths that are no longer needed. If you are in need of more storage space, you can think about upgrading your bathroom vanity. The bathroom is the new home showcase and can increase the value of your property exponentially!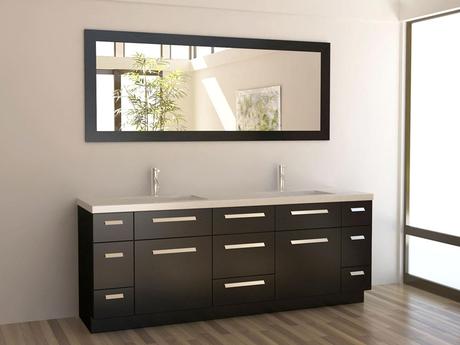 The 84″ Moscony Double Sink Vanity has a deep espresso finish, satin nickel hardware, and a luxurious quartz countertop. $2,179.00 Lowest Price Guaranteed from www.TradewindsImports.com
3. Linen Cabinets & Vanity Storage Space
Toss out any expired meds and make sure that all child-proof capsules are functioning properly. Organizing clutter will save space in small bathrooms. If you're like me and have tons of cosmetics scattered across your countertop, you can try these tricks to organize makeup in the bathroom.
4. Trash Bin Woes
Spring is the time to give your trash bin a thorough cleaning. Scrub the trash bin inside and out with warm water to help dislodge dust and grime. Don't forget to recycle in the bathroom! Only 1 in 5 Americans recycle in the bathroom in comparison to nearly 7 out of 10 who recycle around the house. Are you a part of the problem or the solution?
5. Shower Glass and Mirrors
Wipe down all shower glass, mirrors, and windows (if you have them). You can use glass cleaner or a simple vinegar solution to get rid of hard water stains. Any smudges on glass will be quite apparent so you should be proactive about wiping down all glassware in the bathroom at least once a week.
6. Rugs
Toss your bathroom rug in the washer to remove dirt, dust, or grime that has accrued over the past year. This is one of the simplest Spring Cleaning bathroom tasks.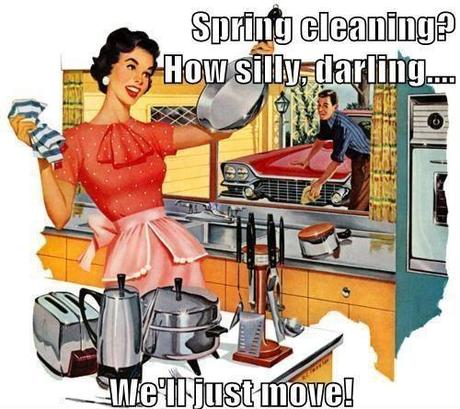 Spring Cleaning? How Silly Darling…. We'll just move! Source: Pinterest
7. Exhaust Fan & Central Heating Vents
Remove the trim surrounding your exhaust fan and central heating ducts. Wipe down the exhaust fan blades with a damp cloth and do the same to the vents. This dust is blows into your bathroom every time your fan/ventilation system turns on! This will decrease the amount of time you spend cleaning the bathroom throughout the rest of the year. If you need a new exhaust fan, you should check out Panasonic's 3rd Gen WhisperGreen Ventilation Fan. It detects humidity in the air and adjusts the speed of the fans cycle to lower the amount of moisture in the bathroom.
8. Ring Around the Rosie
The infamous ring around the bathtub can present a unique challenge. Make sure you use a powerful cleaning agent and hot water to remove these stains. This will drastically increase the look and feel of your bathroom.
9. Shower Curtains
Some fabrics can be placed in the washer with warm water and mild detergent. Read the label on the curtain for instructions. Rubber/plastic shower curtains can be scrubbed with a brush. Moist conditions in the bathroom make shower enclosures susceptible to mold. Read this article to learn how to get rid of shower mold. You can always have a little fun with these hilarious shower curtains. If anything, they are good for a slap on the knee!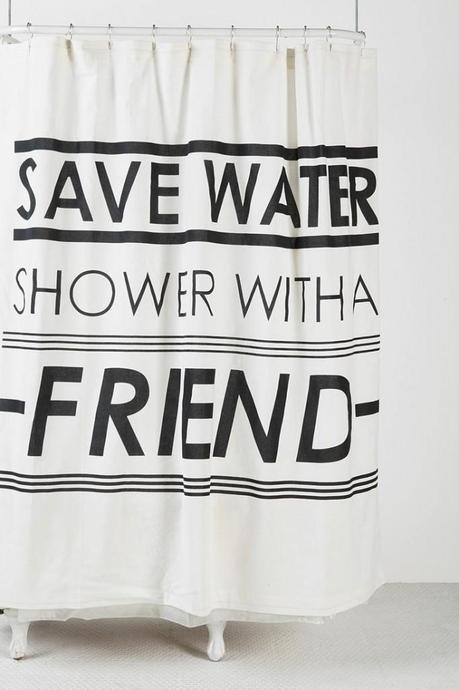 View more funny shower curtains.
10. Flooring
High traffic areas will be dirtier than others. The steps you need to take to clean your bathroom floor will be dependent on the type of flooring that you have. Make sure that you follow the right instructions and target all of those hard to reach areas. Spring is the time to spearhead hard cleaning tasks in the bathroom!
More Bathroom Cleaning Tips:
Top 5 Hacks for Better Bathroom Organization
5 DIY Tricks for a Brilliantly Clean Bathroom
Quicken Housecleaning by Pre-Empting the Mess!
About this Post
Cheryl Khan is an interior designer and creative thinker. She is a San Diegan who loves roasted marshmallows and cheetah print shoes. She writes for several home decor companies and is always open to striking up a conversation.