Too Much Work….NOT Enough Play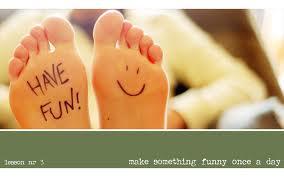 Oh, goodness I know it has been a while since my last post, but to be honest, I have had three titles and forgot them all.  Well not this time.  I usually try my hardest to remember a title but dang-nab-it I forgot…..moving along!  LOL
Many of us work, work, and work.  Many of us have forgotten how to be carefree and do what we used to do…"HAVE FUN"  We have to be here, here, and there for this one that one and whoever else.  We are always in demand….but when do we play?  Sheesh to be a kid again….I am sitting here blogging listening to the kids play, shout, laugh and just be kids.  Ahhhhh to be a kid again!  Well you know what-this is one weekend that I do not feel well,but guess who is going to have fun?????  ME That's WHO! 
I mean really, I so wish that you could hear and see them.  They are all laughing, telling harmless jokes, chasing each other, playing tag, running in and out of the house (yeah that part drives me nuts) but they are having so much fun.  Do you remember being that care free when you were a child??  I know I do!!!  I remember being just like them….being the popular kids, somebody always asking for my brothers and I to come out and play.  It would be non-stop….I would love to get those times back. 
  I know we have to work but hey why can't we have a day when we say bunk the domestics (unless they are seriously out of control LOL) and do what you want.  Go shopping, buy something nice, buy your favorite dish, do something that you haven't done in a long time…me…I'm going to jump me some double-dutch, get me a funnel cake (yeah so fattening) and I am not going to do a drop of homework until Sunday afternoon! 
 That's right I'm doing me…which is having FUN!  I am going to paint my nails, toes, let my daughter play in my hair, sit on the step and listen to the laughter of the kids!  That is fun! 
So Shiners & Shinettes…what will you do to claim some fun back in your life!!! Start today Start NOW!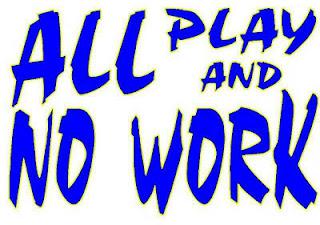 ......WELL JUST FOR A LITTLE WHILE! :)