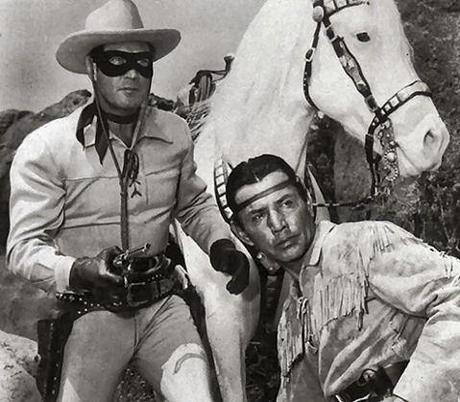 Disney's The Lone Ranger which will have Johnny Depp starring in a not so leading role as Tonto, is officially back on after a production halt due to budget concerns.  Filming is now set to begin in February and the new cinema arrival date is May 31, 2013.
The movie initially was scheduled to begin production this month, but in August, Disney brought the project to an abrupt halt. It was clear that the studio had some serious budget concerns -- which were reasonable, as the movie had a budget estimated at $250 million to $275 million.
Reuters explained, Soon after Disney made the announcement that the project had been revived Thursday, producer Jerry Bruckheimer tweeted, "#THELONERANGER....and Tonto...will ride again. Excited for another adventure with Johnny Depp and Gore Verbinski. Hi-Yo Silver, Away". Read the rest about Tonto and the Lone Ranger here.
Johnny Depp as stated earlier plays the Native American character Tonto, who is the Lone Rangers sidekick.One of the biggest reasons for wanting the opportunity to play Tonto in the Lone Ranger, was because of the negative portrayal of Native American characters in TV and cinema.
"I remember watching it as a kid, with Jay Silverheels and Clayton Moore, and going: 'Why is the f--ing Lone Ranger telling Tonto what to do?'" Depp

t

old Entertainment Weekly. "I liked Tonto, even at that tender age, and knew Tonto was getting the unpleasant end of the stick here. That's stuck with me. And when the idea came up [for the movie], I started thinking about Tonto and what could be done in my own small way try to -- 'eliminate' isn't possible -- but reinvent the relationship, to attempt to take some of the ugliness thrown on the Native Americans, not only in The Lone Ranger, but the way Indians were treated throughout history of cinema, and turn it on its head."
Johnny Depp, Gore Verbinski, and Jerry Bruckheimer have definitely commanded the box office with their collaborative efforts.What do you think, are you excited for a Lone Ranger film?
Sources
http://insidemovies.ew.com/2011/05/08/johnny-depp-tonto-lone-ranger/
http://www.reuters.com/article/2011/10/13/idUS263884485020111013 http://10minutesofbrilliance.com/wp-content/uploads/2010/11/LoneRanger-tonto-and-silver.jpg