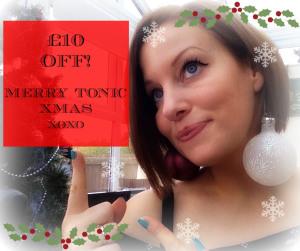 Merry Christmas gorgeous! Here's a little something from me to you to get you into the christmas spirit, then set you off and running in New Year. £10 off my awesome weight loss and lifestyle change group Slinky Minxes https://www.facebook.com/groups/slinkyminxes/ PLUS, as well as the exclusive 7 day menu plan within the group, I have just uploaded a selection of 8 delicious christmas-tastic Slinky dessert recipes just for you!
The price will go back up to £35 in mid January so get it while it's hot!
Weight loss and detox as part of a fun, non restrictive, fulfilling lifestyle? No dieting allowed!
Be a nutrition savvy Minx and love your slinky lifestyle.
* Change your lifestyle and eating habits
* Work from a delicious, exclusive menu produced by me
* Discover how optimum nutrition can ensure you easily lose excess weight – and keep it off effortlessly!
* Make new friends within the group and support one another on your respective journeys
* I will personally be on hand within the group as your exclusive Nutrition Consultant!
** Simply pay via PayPal then request access to the group! I shall let you straight in https://www.facebook.com/groups/slinkyminxes/ **
Payment: £25 via PayPal to [email protected]