Tom Ford Purifying Face Cleanser
Features the Tom Ford Purifying and Skin Calming Complexes to leave skin exceptionally clean without tightness or dryness. Its lightweight formula conditions and hydrates the skin as it unclogs pores and prepares skin for a smooth shave. It rinses beautifully without drying, so your face looks and feels smooth, refreshed and energized.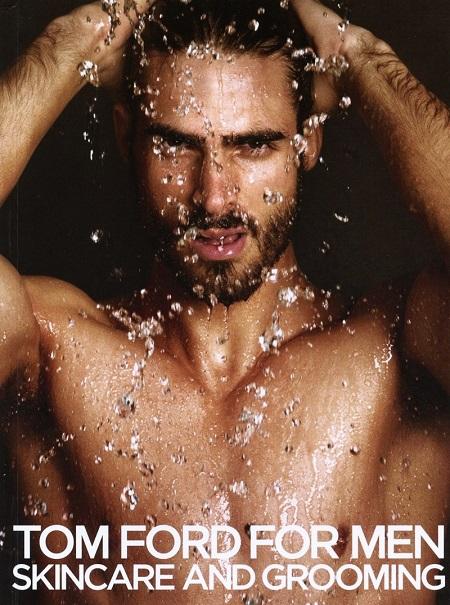 Tom Ford Beauty for Men
Tom Ford Concealer for Men
Every man's face occasionally suffers from redness, blemishes, under-eye circles or razor nicks. These things can be swiftly camouflaged with concealer in a natural-looking way. Tom Ford For Men Concealer is a practical, simple tool: a twist-up stick that is offered in three shades. It can be applied with your fingers after your moisturizer or eye treatment, and it will seamlessly blend into the skin as it hides imperfections.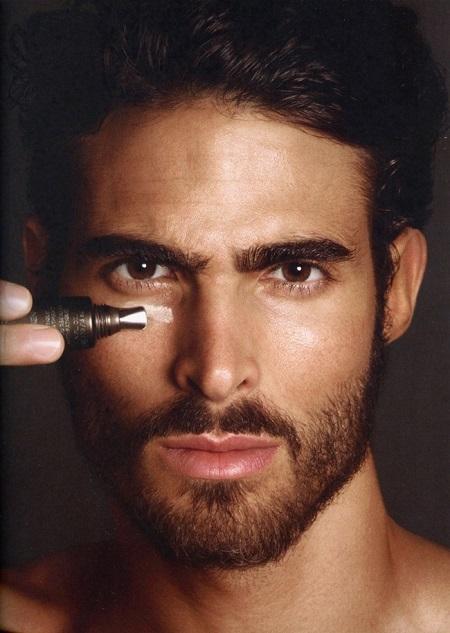 Tom Ford Beauty for Men
Tom Ford Hydrating Lip Balm
One of the simplest things a man can do to improve his looks is to combat dry lips and improve their smoothness and texture. The Tom Ford ultra-emollient lip balm contains a unique blend of natural oils, vitamins and butters to soothe and condition. The balm seals in moisture, helping to protect lips from the effects of any kind of weather so they look and feel comfortable.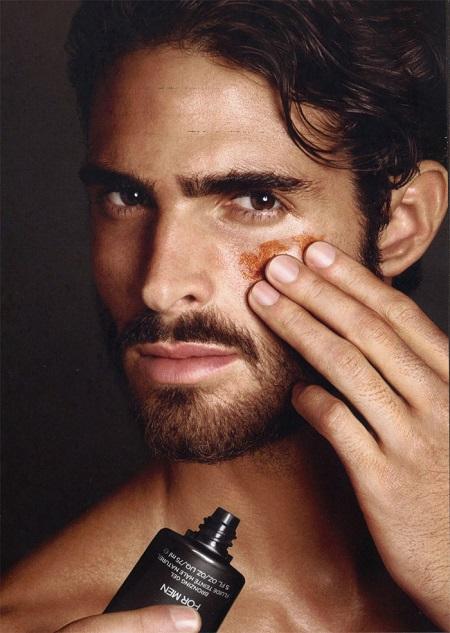 Tom Ford Beauty for Men
Tom Ford Bronzing Gel
Developed to mimic the look of a few minutes of sun on the skin and lift the complexion with a healthy-looking touch of color, the Tom Ford Bronzing Gel is made with a water-based, oil-free formula that blends in easily without masking your skin's natural features. It features the Tom Ford Skin Calming and Infusing Complexes to calm and comfort the skin. The Bronzing Gel can be used all over the face, or simply swiped onto the places the sun would naturally hit you harder: the cheekbones, the bridge of the nose and the top of the forehead.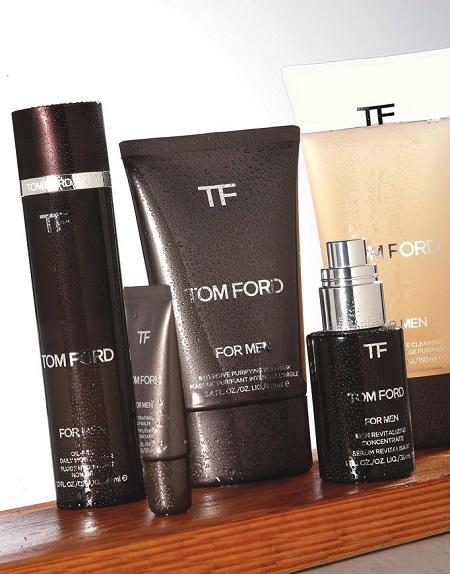 Tom Ford Beauty for Men
Tom Ford Intensive Purifying Mud Mask
A weekly clay mask treatment is integral to your personal grooming routine. Tom Ford developed this time-signaling Mud Mask to counter the dulling and irritating effects of a busy lifestyle on the skin. As the mask turns light gray, it draws out oil, dirt and toxins and diminishes tension lines. When you rinse it off, your skin feels clean, hydrated and conditioned, and you look revitalized and younger.
Tom Ford Anti-Fatigue Eye Treatment
The eyes are the first place people look when they meet you. They are also the first part of your face to show signs of aging and fatigue. This multi-beneficial, restorative eye treatment is infused with the Tom Ford Skin Calming and Infusing Complexes, to lift and firm the look of the skin around the eyes, helping to diminish the look of lines and wrinkles. The silver-tip applicator helps to cool your skin to help reduce visible puffiness, leaving your eyes looking refreshed and awake.
Tom Ford Oil-Free Daily Moisturizer
A hydrating and conditioning moisturizer is essential to achieving well-kept skin. This lightweight, quick-absorbing, skin-mattifying moisturizer uses the Tom Ford Skin Calming and Infusing Complexes with a combination of luxurious butters to hydrate your skin, help reverse dullness and help reduce the look of fine lines and pores. It leaves your face looking toned, polished and re energized.
Tom Ford Skin Revitalizing Concentrate
When your skin is depleted or dry, adding a multifunctional treatment oil into your regimen before moisturizing is one of the simplest ways to energize and regenerate it. This concentrate contains the highest concentration of the Tom Ford Skin Calming and Infusing Complexes, plus essential oils and other enriching natural ingredients. It deeply hydrates and nourishes the skin and it conditions it before shaving and soothes it afterwards. Your skin has fewer fine lines and greater resilience against damage.