I took a little wander up to the allotment this morning, to see if the rain water had drained away. I went up just before Christmas Day and several beds were flooded, as usual in the winter after heavy rain. It had drained away fortunately and lots of daffodil bulbs were shooting through.
The allotment site is very open and the wind sweeps across from the Chichester estuary. This means everything needs to be firmly pegged down. Today I've double pegged the fleece covering the broad beans and secured the wind breaks around the broad beans and kale – although most of the kale has been eaten by slugs!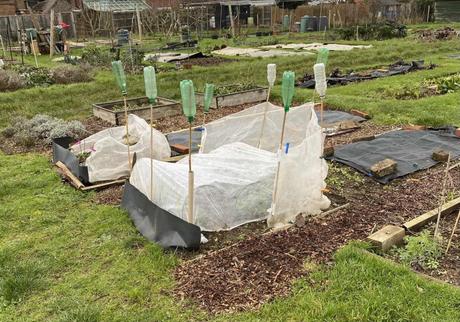 Also checked the mesh covering over the garlic and red onions.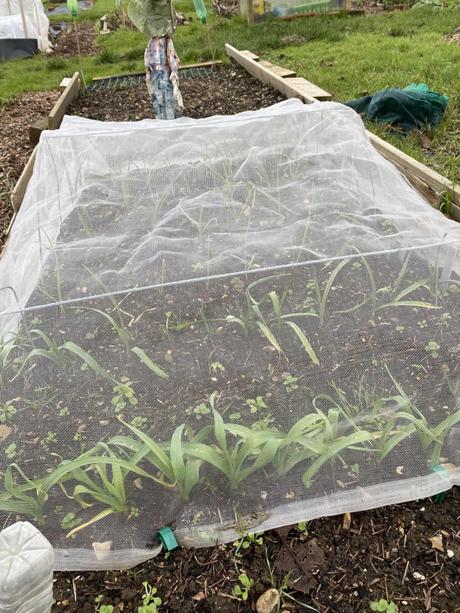 Can't wait for the spring when I can do more than just potter and tidy.