If you're new to English Wedding, you may want to subscribe to my RSS feed. Thanks for visiting!
I'm not here today: I'm off somewhere having a Birthday. While I'm gone, I thought you'd enjoy a bit of Cake. Feast your little eyes on these!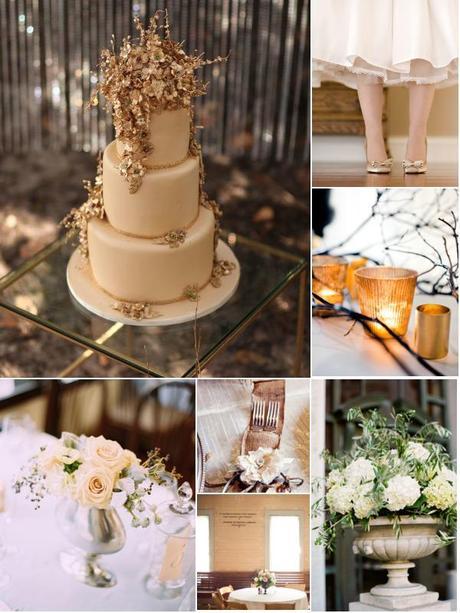 Above: elegant gold cake inspires a sophisticated wedding theme
What better wedding topic to touch upon on a Birthday than cake? I've been playing on Style Me Pretty and made some wedding inspiration boards inspired by gorgeous wedding cakes.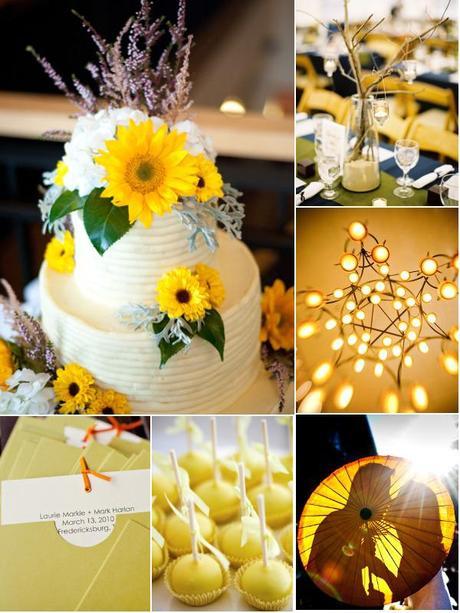 Above: sunflower yellow wedding cake inspires a summery theme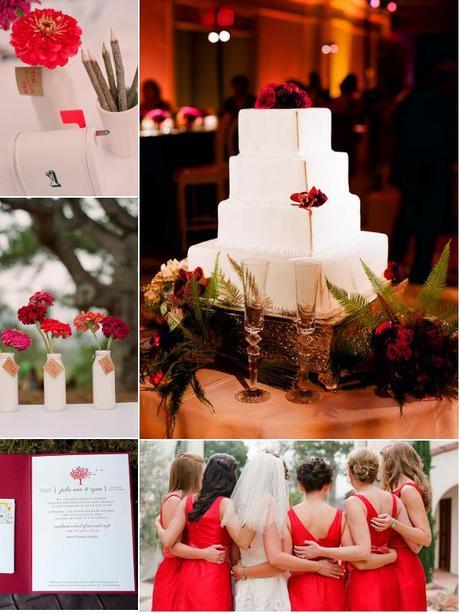 Above: wedding cake with splashes of red inspires a rich theme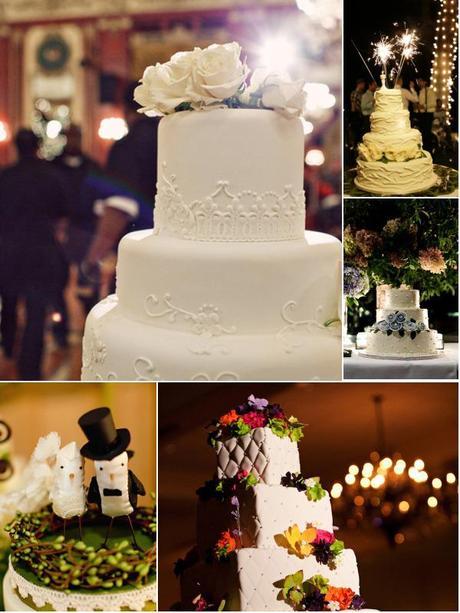 Above: the cake's the star! Impressive wedding cakes ideas – for anyone who shares my love and admiration for big cakes.
So happy cake day everyone! I'll see you on the other side (of thirty-something).
Claire xxx
Make your own inspiration boards on Style Me Pretty – look for the Inspiration section and then click on the logo to Build a Board. Hours of fun!