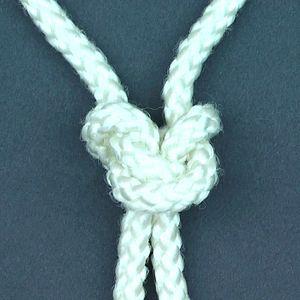 Image via Wikipedia
Joseph Joubert said something short and profound – "Never cut what you can untie."
I found this to be profound because I think my natural tendency is to cut and move on – however the simple lesson in these six words can evoke a change in us.
Asking yourself – can I untie this? Is a good question when something happens not to your liking.
Would it be better to be gentle rather than harsh and cutting? Because you never know when you will need to re-tie something, reconnect or reconstruct something – like a relationship, especially in business.
Another lesson here is that it's far easier, at least for me, to cut and move on. It's quick and effective – The untying may take longer and more care and like most quality things in life is worth it.
 "Never cut what you can untie."
You Create Your Day by the way You Think! Be Present!
Go make it a Magnificent Day!
Blessings, Shawna
www.RelationalResults.com
Advertisement