Our first wedding of Christmas week saw us with Christie & Ben, capturing their day as Tithe Barn Symondsbury Wedding Photographers.
The Tithe Barn Symondsbury, is a fairly new Dorset wedding venue having only been renovated in the last 18 months.  Part of the main estate, it's within a natural beautiful setting, along with being an ideal wedding venue.  Plenty of natural daylight pouring in through its skylight windows, making our job easier working with natural light, even at the height of a British winter.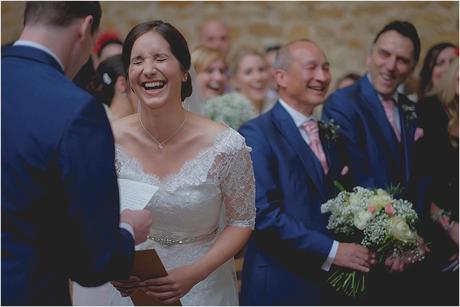 The first image in this post best sums up their day to me.  The humour, the energy and the love.  I've captured many a laugh, giggle or tear during the vow exchange – but a full on belly laugh?  Christie and Ben were brilliant.  It was a wonderful moment to capture with the whole room joining in with them!
Their vows were unique and it made the day so much more of a personal statement.  What created that reaction though, I will have to examine later when I get round to editing their Photofilm and audio sound track. Listening to the audio recordings in detail.  I'm confident thats it's going to be a classic before I begin – a great feeling to have to look forward to for the New Year.
Tithe Barn Symondsbury Wedding Photographers
Christie was walked down the aisle with her Dad and her Step Dad by her side, clutching a bouquet made by Ben's mom.  A great sight to see – all three with beaming smiles.
Familiar faces amongst the gathered guests and families, some from previous weddings, others fellow wedding suppliers I have had the pleasure of working with.
Wonderfully warm people to be amongst for the day, setting the tone for a very festive Christmas holiday season.
Congratulations Christie & Ben.  I hope you love this short preview from your magical day.  It was a pleasure to be your Tithe Barn Symondsbury Wedding Photographers.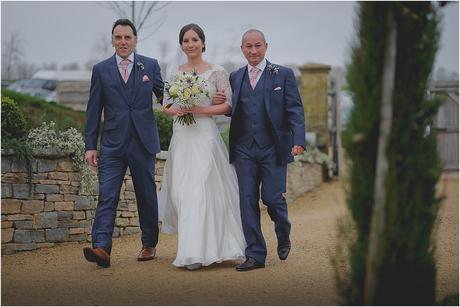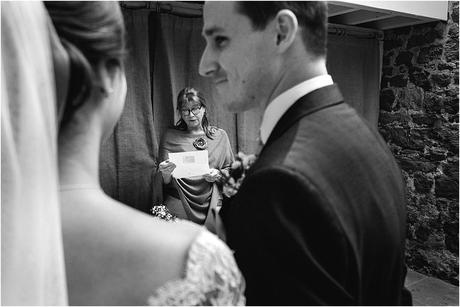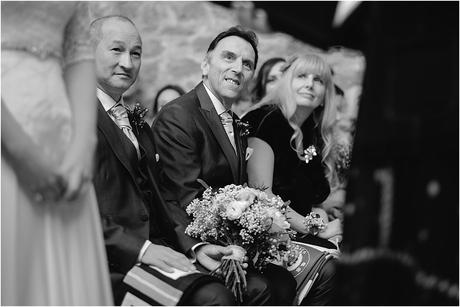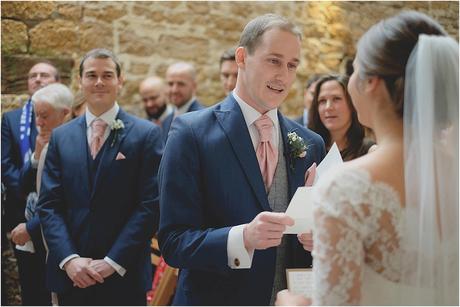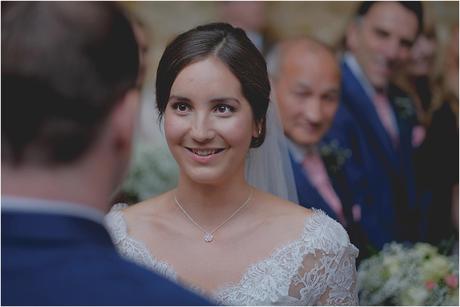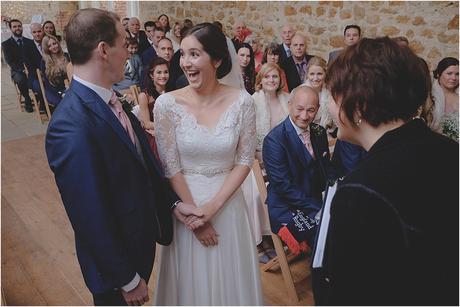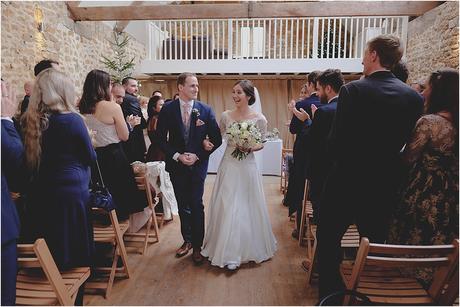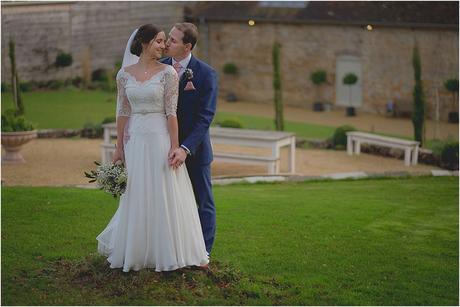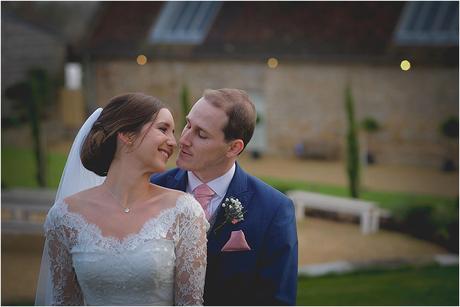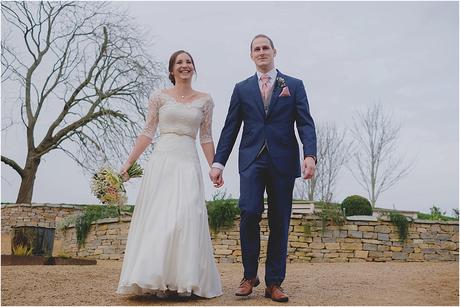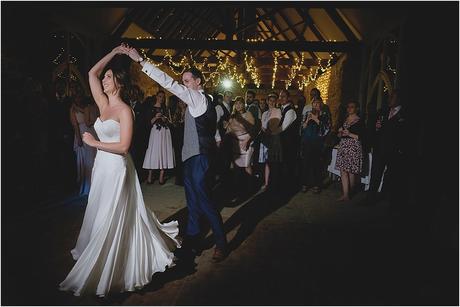 Christie & Ben's Key Wedding Suppliers
Wedding Venue: Tithe Barn Symondsbury, Dorset  |  Make Up Artist:  Kirsten Sare  |  
Dress: Anna Bridal Couture  |  Catering: Dorset Porkers  |  Cake:  Lisa Notley
If you are planning your own wedding and like our style of photography, please don't hesitate to
Get in Touch
…more of our      Dorset Wedding Venues

Author:

 Linus Moran http://linusmoranphotography.co.uk

Hi I'm Linus, a Dorset Wedding Photographer offering Documentary Wedding Photography and portraiture throughout Southern England and the UK. I aim to capture your decisive moments unobtrusively as an observer, leaving you at ease to relax, have fun & enjoy your guests!
Related posts

Kingston Maurward Summer Wedding with Kim & Rob
28/11/2016

Best Wedding Photographer 2017 Regional Finalist!
25/11/2016

Jemma & Rob's Sherborne Castle Wedding Photography
23/11/2016

Davina & Frank | Partyfield Wedding Photographers
18/11/2016

The Good News Keeps Flowing
01/11/2016

St Mary's Church Puddletown Wedding Photography
27/10/2016