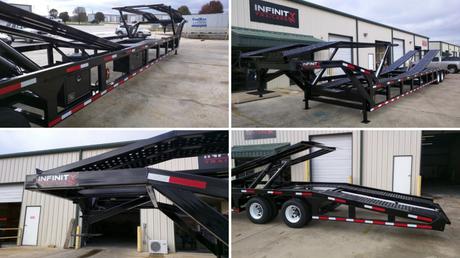 A car trailer is a highly useful tool used to haul the vehicles from one destination to the other. We can find the car trailers in different styles, sizes, and of course, price ranges. The car trailers come in different capacities starting from one to six vehicles to suit easy hauling anywhere. The 4 car trailers are widely used owing to their ease and affordability.
Whenever the cars have to be transported to the showrooms, then make sure to contact the company specializing in 4 car trailers. In fact, you often 6 car trailers for your needs. But how should you decide which car trailer size is suitable for you.
The Total Number of Cars to be Hauled At A Time
Consider how many cars have to be hauled for the time being. It is a chief determinant to analyze the type of tow vehicle needed. The analysis must be done correctly. At the same time, consider the licensing needs, safety, maintenance expenses, and all-round satisfaction related to the car trailer and the truck altogether. Keep in mind the factors like, how long the runs are going to be, what is the overall operating cost and even the anticipated revenue.
The Type of New Vehicle to Acquire
As the rule of thumb goes, a full-size half-ton pickup has the capacity to pull a one-car trailer. Therefore, the 4 car trailers can carry more. These are highly suitable for use with the one-ton diesel pickups. The wooden and diamond floor models in the car trailers support the cars. Many three-fourth ton pickups have the capacity of pulling two cars.
The Vehicle Types Needed for Transportation
Make sure that the car trailers are durable and of a higher quality suitable to haul the present-day vehicles. The wedge and the double-deck car trailers should be able to load different cars, half a ton pickups, and minivans. The full tilt car trailers are suitable for comparatively low profile cars. On the other hand, the two-truck gooseneck car trailers are capable to haul double full-size four-door pickups. Fender interferences are absent for the additional width as entailed with the dual wheels. Such models are popular to haul ambulances. Even these are perfect to accommodate large-sized limousines owing to the ten-inch aluminum ramps as well as it's two inches dovetail.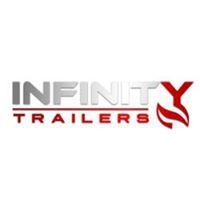 While transferring the cars to another destination, you have to make sure that the 4 car trailer is a durable and of massive strength to support the cars while carrying them along. After all, you are investing in transportation, hence quality should be assured.