sponsored post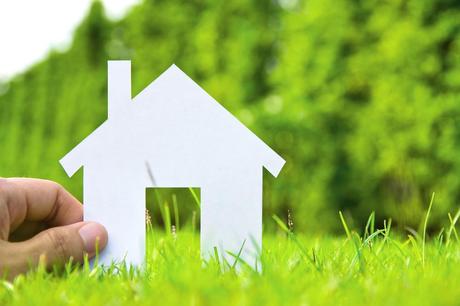 Oh the joys of being an adult, when you're a teenager you dream about the days when you can move out and do whatever the hell you want..those days are short lived when you realize just how little you know about housework, money and mortgages! You realize just how lucky you were to stay with your parents for so long and how you'd actually had the easy life all this time! Unfortunately growing up is a way of life and you have to learn how to deal with money, how to budget and you'll find out it can be a long road! 
When Ben & I decided to move in together, we straight away thought about renting this was based on the market at the time and just how expensive it was to even save enough money for a mortgage, we figured we would rent for a few years and save up along the way, unfortunately for us the economy decided to completely screw us over, however we didn't think about the long run too much, we were in love and wanted to have our own place, so it all happened within a few weeks or searching! Although that has worked out for us, we can't help but think about how on earth we will ever be able to save up enough money to get a house of our own, but if you get some proper advice, be it from friends and family or some sort of expert, all these scary bits of becoming an adult don't need to be that daunting! 
So through trial and error, overdrafts and occasional savings, I wanted to share my advice with you if you are really thinking about saving to buy your own home, it won't be easy but with some knuckling down and some dedication, it won't be long till you will have a place to call your own..A lot of people will be sharing their 'horror stories' and negative stories with you, but you can learn from their stories and make yours a positive, nothing in this world was meant to be easy but  wanted to try and give you the positive side and tips to encourage you to keep going!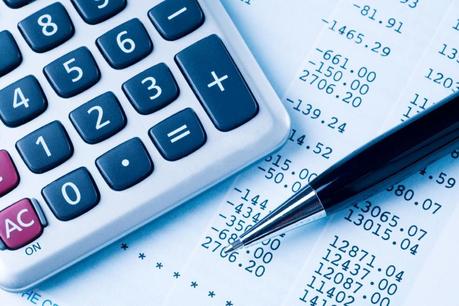 Benefits
I know there's a lot of who ha about benefits but it's always worth seeing if you can claim anything, even if you both work, it doesn't mean you won't struggle with payments such as rent or childcare, the system is very tough so as long as you're as honest as you can and give all details about what you both earn, you'll find out within 6 weeks exactly what you are entitled to, and don't ever feel 'embarrassed' about receiving anything, if you're entitled to extra help, there is nothing wrong with that and could make your life a lot less stressful and ccan help you save up more money!
Budget
My advice for this is to sit down and write down both parties incomings, everything you both earn and any other bits that you receive such as benefits, tax credits etc. Then work out all the the outgoings as well, phone bills, rent, car tax etc, check through and see what things you do really need and things you could do without, even if it's just a £5 a month saving, that could be the difference between having your deposit ready in 3 years or 2! If there are any extra hours either of you could take at work over the next few months, possibly a year, then you may have to do it, it might mean you see less of each other but it will all be worth it when you have your own cosy home you worked your asses off for!
ISA's
This is a great way to put in all your extra money and stop you from spending it! An ISA is basically a savings account scheme which allows you to keep shares and money safe whilst building up bits of interest on the way, one of the best thing's about ISA's is that you will not be charged tax for any of that interest either, you'll need to carry out some research to get the best rates but it's so worth it, have a sit down with a few banks and see what they offer! In order to withdraw money from an ISA, you have to physically go to the bank and ask for it, which if you're prone to ordering a takeaway online and don't have any money in your bank, you won't be able to use your ISA to pay for it! Sorry about that! Haha.
Deals
Obviously in the meantime, you still have to live, so if there are things you need to buy try and find the best deals out there, you might not think that saving 50p getting the smaller bag of crisps will make much difference but as the saying goes 'every little helps'. We recently changed our supermarket from Sainsbury's to ASDA and I can honestly say it was one of the best things we've done, not only is it cheaper but there is such a better and bigger selection of things to buy, and i'm not ashamed to say it, this months shop we picked the cheaper version of our usual items, usually you type in what you want and you get the recommended products, these are usually the bigger brand names and we all like familiar names so we choose it, however after spending half the money, I couldn't even taste the difference! We did the same for most of the other items in our cart and instead of our weekly shop being £90+, it was only £45, for the exact same amount of food! 
There are tons of websites out there too to help you save money, places with good deals, vouchers and freebies, as well as advice and other help on how to get your credit rating up and how to save more on your mortgage, the ideas are above are all things we have personally tried so I hope at least one of you finds it useful! Saving for a mortgage can take years, I won't lie, but it will be completely worth it in the end, once that deposit is paid and you are all moved in, you will feel that sense of pride and will realize all that hard work really was worth every late shift, every stress & every takeaway you struggled to turn away, in a few years you'll be sat in front of your tv, snuggled up watching rubbish and being able to treat yourselves to that chinese and a bowl of ice cream, that's what a treat really should be used for, moments like that!
Oh and enter the lottery once a month too, you never know ;)
Do you have a mortgage or how are you saving for one?
Would love to hear your tips and advice!