Adding together the number of people who have pages on social media sites is nearly impossible; the number is certainly in the billions. Facebook alone has over a billion members. So how do you make yourself stand out above the crowd in your chosen network(s)?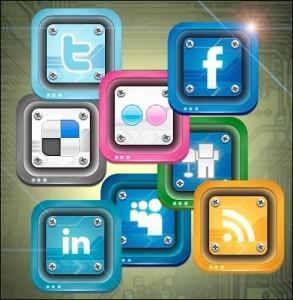 Here are a few suggestions:
Twitter – according to Mashable, your bio on Twitter is a big factor when it comes to people deciding if they want to follow you or not. The catch on Twitter is that like tweets themselves (140 characters), your bio can only be 160 characters. Cramming all of your best attributes into that few words can be tricky. Consider doing something a little different – a haiku, perhaps.
Facebook – there's not a whole lot of room for originality on the profile portion of Facebook. The network has prescribed fields for you to fill out and mostly offers drop-down menus rather than a blank space to type in. There are few places to insert creativity – you can add in your own job title. You can be more creative with your profile or cover photo, though. Just be careful to keep your profile clean and professional.
Pinterest – While there is not a specific place to write a bio or description on Pinterest, I'd argue that the types of boards that you create and pin to definitely show off your personality. Make boards that cover all of your interests, not just ones that contain recipes you want to try and crafts you'll probably never have the time to complete. Consider making boards about your professional life, or quotes that you find inspirational.
LinkedIn – I think that LinkedIn is the one social network that really allows you to be a bit wordier. I also think that you should take advantage of this. Since LinkedIn is a professional site, writing an eloquent and complete description of yourself, your skills, and your talents is key, particularly if you are looking for a job. To make yourself stand out on LinkedIn, take the time to update each and every field and insert a professional picture of yourself.
Making your profile unique is a good idea for individuals and businesses in particular. If you dedicate that time to creating unique content, more people will find you!
(Photo Source)
Megan Totka is the Chief Editor for ChamberofCommerce.com. She specializes on the topic of small business tips and resources. ChamberofCommerce.com helps small businesses grow their business on the web and facilitates connectivity between local businesses and more than 7,000 Chambers of Commerce worldwide.