It's Time To Strike White with Eyeconic!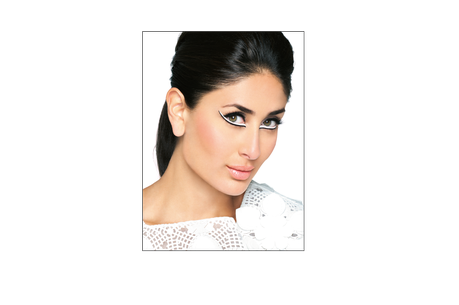 From Snow White in fairytales, Megan Fox in Hollywood to the sexy Bollywood diva Kareena Kapoor everyone is in on a new beauty secret- White!. This new color trend has made its way from runways and fairytales to mainstream make-up routines the world over. It is a shade that helps achieve a range of looks from 'sexy siren' to 'subtle princess' with a single stroke of the pencil. The new range of kajal pencils by Lakme Eyeconic includes the unmissable white kajal that marks a new dawn in eye-styling. The unconventional Eyeconic White also allows you to experiment with your style and wardrobe and challenge yourself to be adventurous everyday. For generations, the black kohl has ruled the make-up box of every contemporary Indian woman with its ability to quickly brighten the eyes with minimal fuss. Now it's time to break that code and widen the gaze by adding white to your make-up essentials.
Here are a few quick tips to add some adventure to your eyes.
Tip #1: Highlight the Inner Corner
Use white eyeliner to highlight the inside corner of your eyes. Starting from the corner, fan out about a centimeter on the top and bottom lid. This will make your eyes brighter and very captivating..
Tips #2: Layers of Color
Produce a white line of your top lid twice as thick as you would normally apply a black kajal. Next, apply black or brown liner on top of it with a line about half as thick. This will create a double eyeliner look that makes your eyes stand outwith a little drama.
Tips #3: Under Your Brows To Highlight Your Brow Bone
Use the Lakme Eyeconic White kajal to accentuate your eyes by highlighting your brow bone. This can be done with simple sweeps underneath the brow then smudging it along the brow bone.