Today's post is from the fabulous company behind JoJo Maman Bebe, a fantastic website with gorgeous maternity wear, nursery items, baby clothes and also gifts and toys! They are here to offer you tips and ideas on Maternity Wear, to look stylish but also stay comfortable!

We all have days when we just can't find anything to wear – and this frustrating feeling can be heightened during pregnancy. There will be times when all you want to do is laze around in something loose, comfy and resembling a bed sheet (especially in this heat we've been experiencing!) but if you're working, this probably isn't an option! Read our tips on how to dress for the office during your pregnancy…
Buy your usual size
Some pregnant women may feel like they can get away with buying regular clothes in bigger sizes to accommodate a growing bump and bust. However, this means that the back, arms and shoulders will also be larger and won't fit properly – making you look bigger than you actually are. Maternity clothesare designed to fit your frame but with extra room to accommodate a bump and bigger boobs – meaning all you need to do is buy your normal size.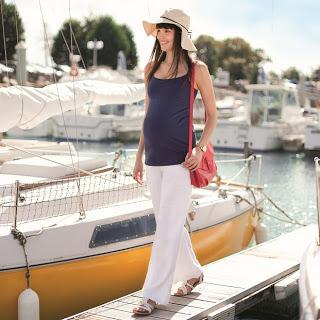 Choose natural fibres
No one wants to be clad in top-to-toe polyester at this time of year, especially when there's a baby on board. Light, natural fabrics like linen and cotton are ideal because they allow the skin to breathe. Synthetic fabrics create a barrier against the skin, creating a kind of 'greenhouse effect', and that can cause you to overheat. For the office, choose cool cotton shirts in light-reflecting white for a smart and simple look. Cotton camisoles are brilliantly easy to wear and are fantastic for taking you from desk to dinner.
Invest in a suit
Some of us who work in an office environment are lucky enough to not have to adhere to a strict dress code. However, if you do have to keep up a very smart appearance, a well-cut maternity suit will be your best investment. Buy it once and you'll wear it three times a week – choose a neutral color and jazz it up with accessories and colour-pop tops. You might find a skirt more comfortable than trousers, as they often adapt better with your changing shape.
Look for adaptable styles
It's all about quality rather than quantity when it comes to your maternity wardrobe. Look for styles that can expand and retract and are able to last for most of your pregnancy, and even a few months after the birth too. Remember, all you need is a few key pieces – just make sure they're they highest quality you can afford because you might find yourself wearing them solidly for six months! Keep your eyes peeled for drawstrings waists, empire lines and wrap tops, which can even be used for nursing after the birth too.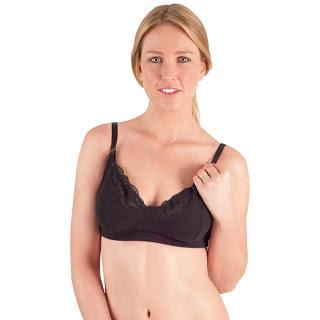 Supportive underwear
You've probably been told a hundred times that 80% of women are wearing the wrong size bra, but getting measured is extra important during pregnancy. Not only does it mean your changing bust is fully supported, but whether pregnant or not, it's amazing what well-fitting underwear can do for your appearance – giving your confidence a boost when you need it most. Just make sure you avoid traditional underwired styles as these can interfere with the formation of milk ducts.

Work with a color palette

When you're buying clothes for your pregnancy, stick to complimentary colours – this will save you time and money. For example, if you base your maternity wardrobe around earthy tones, you'll find you can very easily mix and match all your separates – meaning less panic in the morning looking for something to wear!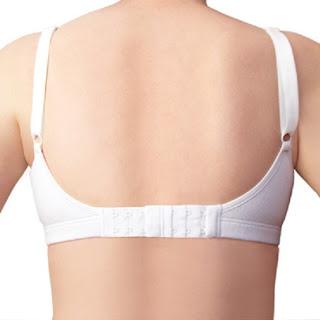 Purchase a few handy gadgetsThere are lots of clever little gadgets available to help you get the most out of your existing clothes. If you can still get into your skinny jeans but can't do them up – and you're not ready for maternity clothes just yet – a bump band is essential. Similarly, if your bra still fits in the cups but your ribcage has expanded, a simple bra extender will save you having to splash out on more maternity underwear.
Visit the JoJo Maman Bebe websitehttp://www.jojomamanbebe.co.uk/ for gorgeous clothing for mother & baby :)
x