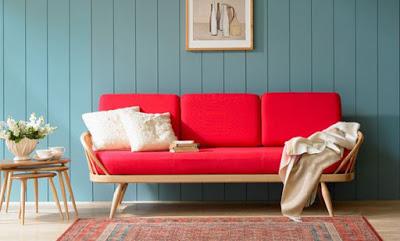 Purchasing used furniture can be quite a daunting task, especially if you do not have much idea about the item you are going to end up with. When it comes to Ercol, you must know how to differentiate an authentic piece from a fake one. This is because there are many vendors ready with lookalikes that can easily fool a newbie.
Have a look at the information provided below that can help you to identify an authentic second hand Ercol furniture:
Fundamental Features
Generally, the designs of Ercol furniture depend largely on the decade that they were made in. For instance, the earliest of the lot were manufactured out of figured oak, were chunky and had intricate carvings. However, most of us are more familiar with the elegant style that was around during the 1960s - the chairs produced with rear spindles and sloping outward legs. But the best feature of Ercol furniture is its high manufacturing standard and fantastic quality. Each and every piece feels solid and sturdy, though the sturdiness can sometimes change with age.
Markings
While looking at an Ercol furniture piece, it is very imperative that you check for the unique markings to make sure the item is original or not. The markings can be either stamps, labels or badges. These markings have undoubtedly varied with the progress of time. To know how they look like, consider doing research on them over the Internet.
Ageing
Don't worry if the Ercol furniture you are planning to buy looks a bit damaged, there are plenty of firms offering Ercol restoration services in UK. But do check for some signs of aging that are unique to the classic brand of furniture. Extended exposure to the sun generally causes the timber to adopt an entirely different color. In addition to that, the finish is bound to mellow over time and achieve a beautiful tone.
Drawers & Doors
In general, drawers and doors of old or used furniture tend to stick at the time of opening and closing. This happens due to expansion or shrinkage of the wood caused by temperature fluctuations. To resolve this issue, Ercol furniture has adjustable screws on drawers as well as doors that can be used for adjusting the alignment.
Besides the above mentioned factors, there are also the general pointers that you should look out for, such as scuffs, wear & tear, small holes indicating the presence of termites and so on.