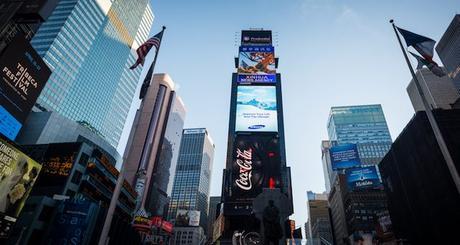 September 8, 2016
0

Email This Post

Print This Post
Tips for Using Digital Signage to Engage, Entice, Educate
Updating your signage strategy could be good for business. By updating, we mean objectively assessing the types of signage in your mix to see whether together they satisfy the educational and informational needs of today's digitally oriented consumer.
Of course, there will always be a place in marketing for traditional printed signage; its inherent value is indisputable. But because so many people these days expect an engaging 'digital' experience, integration of dynamic, eye-catching, highly targeted digital signs arguably deserves some objective consideration.
Elevating the Customer Experience
Like traditional signage, engaging, enticing and educating audiences with digital signs begins with the content. In brick-and-mortar establishments, "Digital content is often the first point of contact [people] have," reminds an article from DigitalSignageToday.com (DST). Digitally displayed content can effectively advertise, cross-sell, help with navigation, and even entertain.
In medical and veterinary offices, digital content can include educational presentations, as well as routine or seasonal reminders (check-ups, shots, health-and-well-being). Research from Arbitron touts digital signage as the "Rx for chronic waiting-room boredom," saying digital content can reduce perceived wait times by up to 50%.
Doing Digital Right
Use these tips from DST to effectively create and distribute digital content:
Create a (value) story–combine text, graphics and video to enhance the customer experience and convey the value they will enjoy by coming through your doors.
Choose your canvas–if you can afford large, crisp screens and LED wall displays, great! If not, consider strategically placing tablets and mobile devices to present your digital content throughout the store or office; they're affordable and easy to use, and they allow shoppers (and patients) to go online and get more information while they're still on the premises.
Pick Your Positioning–your in-window displays, and those near the entrance, should include bold, attractive imagery and compelling marketing copy to draw people in; tone down internal signs a bit to create a more soothing ambiance that helps shoppers relax and enjoy the experience.
Seventy-percent of Americans have seen a digital sign in the last month, according to Arbitron, half of whom remembered the specific message they saw. One in five has made impulse purchases after seeing digital ads. So maybe updating your signage strategy really could be good for business. Grab some basic background here if you're new to this fast-growing medium. Or contact a reputable signage provider for guidance and advice.