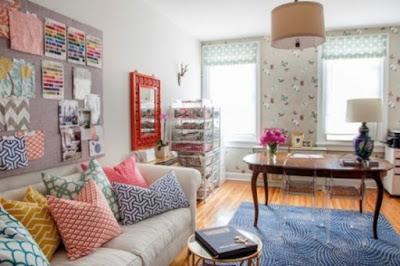 Beautifying a small living space with the right furniture, fittings and embellishments can be a tricky task. When the available floor area is less, giving a spacious feel to the room and accommodating sufficient seating become challenging. It can easily put a homeowner into dilemma as to what furniture should they use, which kind of seatings would look better, and so on. The key towards ensuring the best usage of the space is planning the layout carefully. Given below are some effective tips, have a look:
Small-Scale & Bespoke Furniture
Although most people like having bulky armchairs and large sofas in their living rooms, it is not always necessary to utilise heavy furniture. There is a wide range of small-scale options that one can choose from, including chairs, love seats and small sofas. In order to make sure that the items fit within the available space conveniently, it can be prudent to opt for bespoke pieces. They are manufactured and supplied by many reputed furniture makers in Berkshire.
Seating With Inbuilt Storage
Furniture pieces with inbuilt space for storing items can allow to incorporate extra seating along with additional storage inside a small living room without giving rise to clutter. One can either purchase custom made furniture or readymade options with ample of inbuilt storage space.

A Backless Couch
In an area with limited space, placing a sofa or couch in the center can be more prudent than having it against the wall. However, since doing so can take up a lot of floor area, it would be better to use a backless couch. Not only will the furniture piece serve as an effective alternative to a regular sofa, but also allow a person to sit on both of its sides.
Daybed With Trundle
Sometimes, it may just not be possible to add a sofa within a small living space. In such a situation, a daybed with trundle can be a perfect substitute. Besides providing ample of seating, the furniture will also double as a bed when the trundle is pulled out. Thus, if one or more people are staying over, they can easily get a good night's sleep on the daybed.
These are a few effective tips for furnishing a small living room the right way. For more ideas, consulting with a professional can be great.